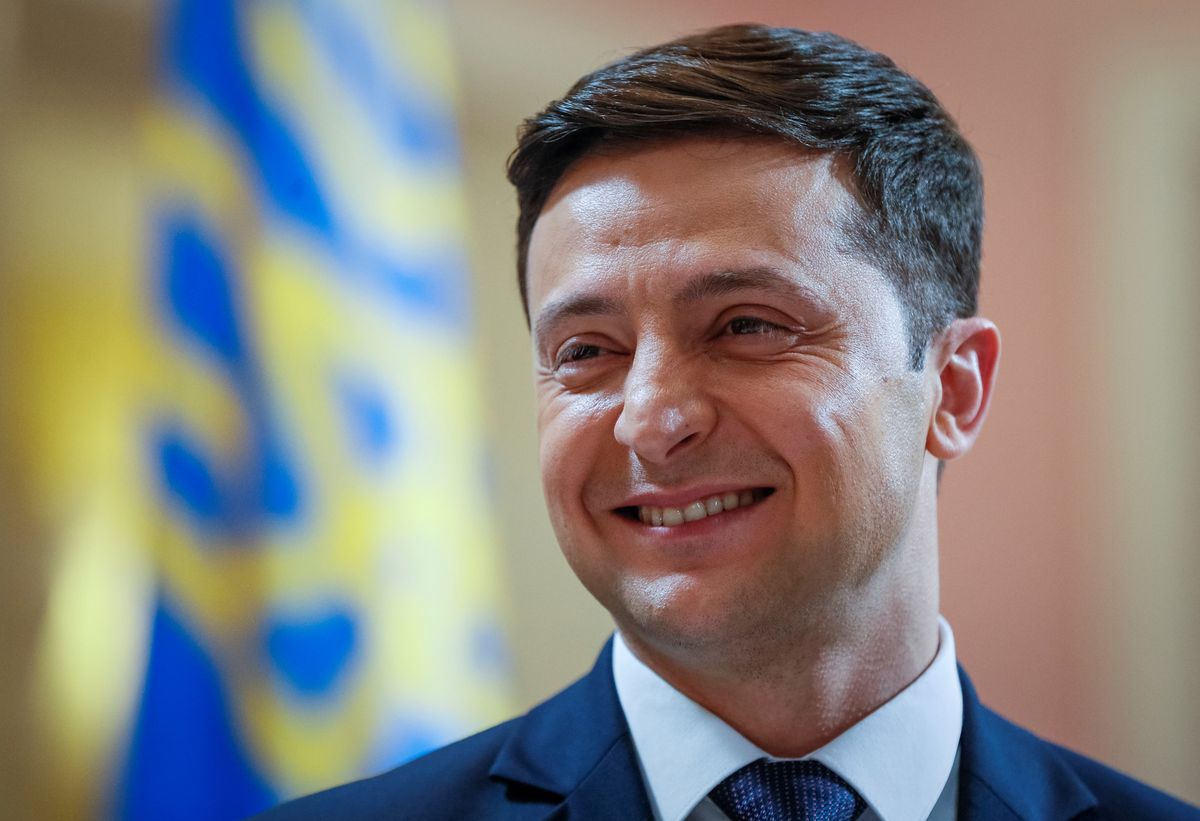 On Wednesday, TV viewers in Ukraine enjoyed the premier episode of Season Three of "Servant of the People," a situation comedy about an ordinary man who becomes president of Ukraine. Season four is very much in doubt, because the actor who plays Ukraine's president on the show may soon be elected Ukraine's real-life president.
---
On Sunday, voters will see the name of Volodymyr Zelenskiy alongside those of 38 other candidates during the first round of voting in Ukraine's presidential election. Assuming no one wins a majority, the top two finishers will advance to a runoff on April 21.
Zelenskiy currently leads in the polls with one-quarter to one-third of the vote. Current President Petro Poroshenko and former Prime Minister Yulia Tymoshenko are running in second and third place respectively.
The Big Issue: Frustration with stagnation and foreign policy paralysis. Many Ukrainians have grown frustrated with rampant official corruption and an economy enfeebled by the combination of confrontational relations with Russia and an inability to build closer ties with the European Union. Zelenskiy hasn't offered detailed solutions to these problems, but having never served in government (except on TV), he can't be blamed for them either.
The Wildcard Risk: Will thugs disrupt the vote? Ukrainian Ultranationalists – who fiercely oppose Poroshenko say they'll be present in uniform outside polling stations to "monitor" the election. If they provoke violence and disrupt voting, will police intervene? Will their presence delegitimize the election results?
Irony Alert:
Vladimir Putin's decision to invade Ukraine in 2014 and to back separatism in its eastern provinces has actually weakened Russia's hand in the country's electoral politics. The ethnic Russian population of Ukraine is concentrated heavily in Crimea, which Moscow claims as part of Russia, and in the breakaway Donetsk and Luhansk provinces, which have vowed to boycott the election. Remove millions of pro-Russian votes and you're much less likely to get a Russia-friendly election result.