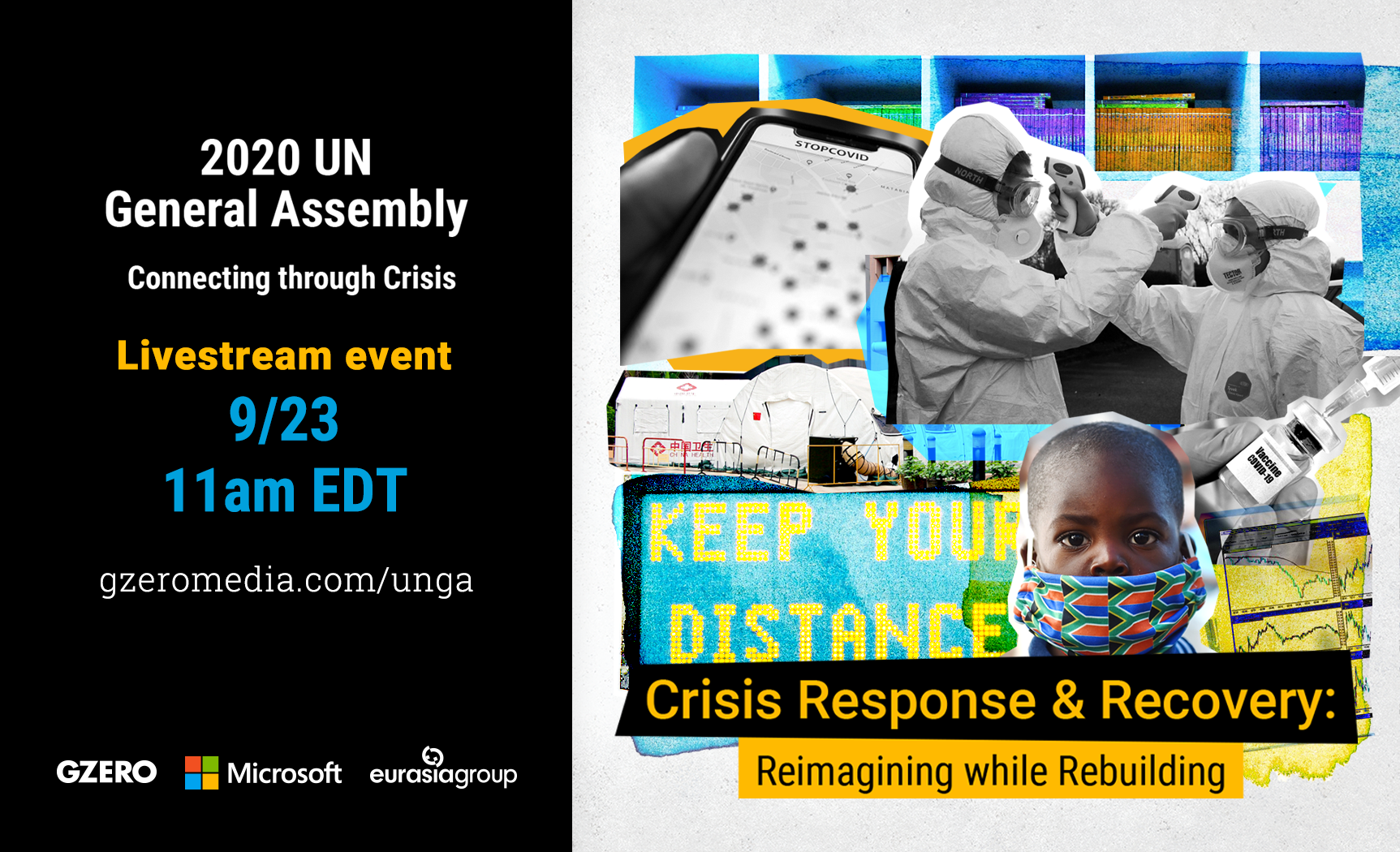 LIVE 11a - 12p ET TODAY: Will the global challenges of 2020 lead to more inclusive multilateralism in the future?
At 11a ET/8a PT/4p BST, our livestream panel, "Crisis Response & Recovery: Reimagining while Rebuilding," will discuss how government, companies, citizens and other organizations can partner to solve today's major crises.
Watch at:
https://www.gzeromedia.com/unga/livestream
Governments can't tackle today's global challenges alone. Will 2020 be seen as a shaping moment for a more modern and inclusive multilateralism, or a retrenchment to "business as usual"?

Our panel includes:
Special appearances by António Guterres, Christine Lagarde, and Trevor Noah.
---
This is the second event in our livestream panel series, part of "The 2020 UN General Assembly: Connecting Through Crisis," presented by GZERO Media in partnership with Microsoft and Eurasia Group. Sign up to be notified about this and other events here.
Bookmark this link so that you can easily attend future livestream presentations in the series.
Crisis Response & Recovery: Reimagining while Rebuilding: Wednesday, September 23rd, 11a ET/8a PT/4p BST