Sept 23 livestream panel with Brad Smith, Ian Bremmer: Reimagining while rebuilding
September 15, 2020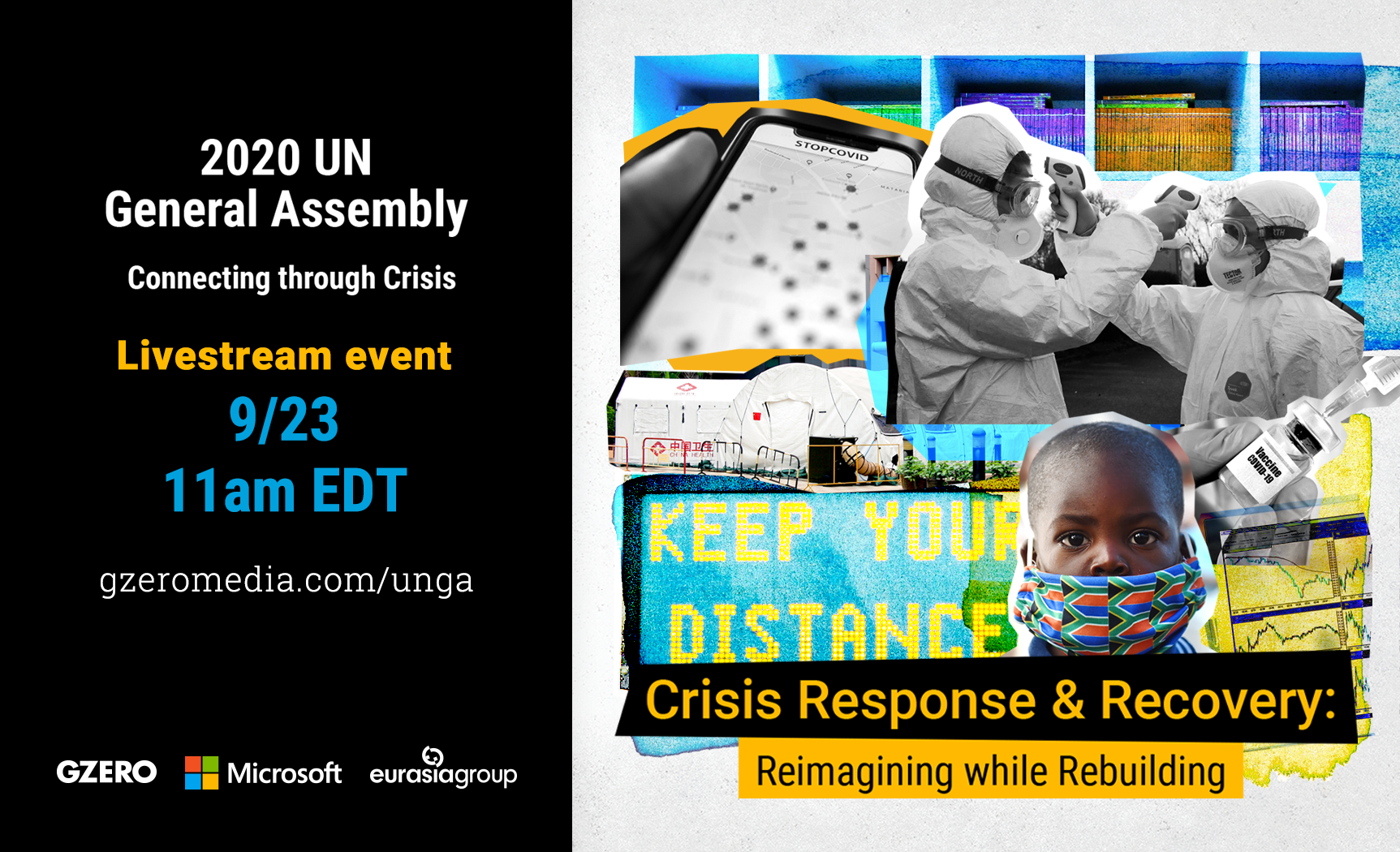 Join us on Wednesday, September 23rd at 11 am ET for a livestream panel discussion, "Crisis Response & Recovery: Reimagining while Rebuilding." Our panel will look at how to rebuild after COVID-19 to achieve a stronger, more resilient world, as governments, companies, and NGOs gather virtually for the UN General Assembly.
Our panel includes:
This is the second event in our livestream panel series, part of "The 2020 UN General Assembly: Connecting Through Crisis," presented by GZERO Media in partnership with Microsoft and Eurasia Group. Sign up to be notified about this and other events here.
On the day of the event, visit https://www.gzeromedia.com/unga/livestream to view the livestream presentation.
Crisis Response & Recovery: Reimagining while Rebuilding: Wednesday, September 23rd, 11a ET/8a PT/4p BST