What We're Watching: Allies talk "Marshall Plan" for Ukraine, dark clouds brew over France, Medvedev channels his inner James Bond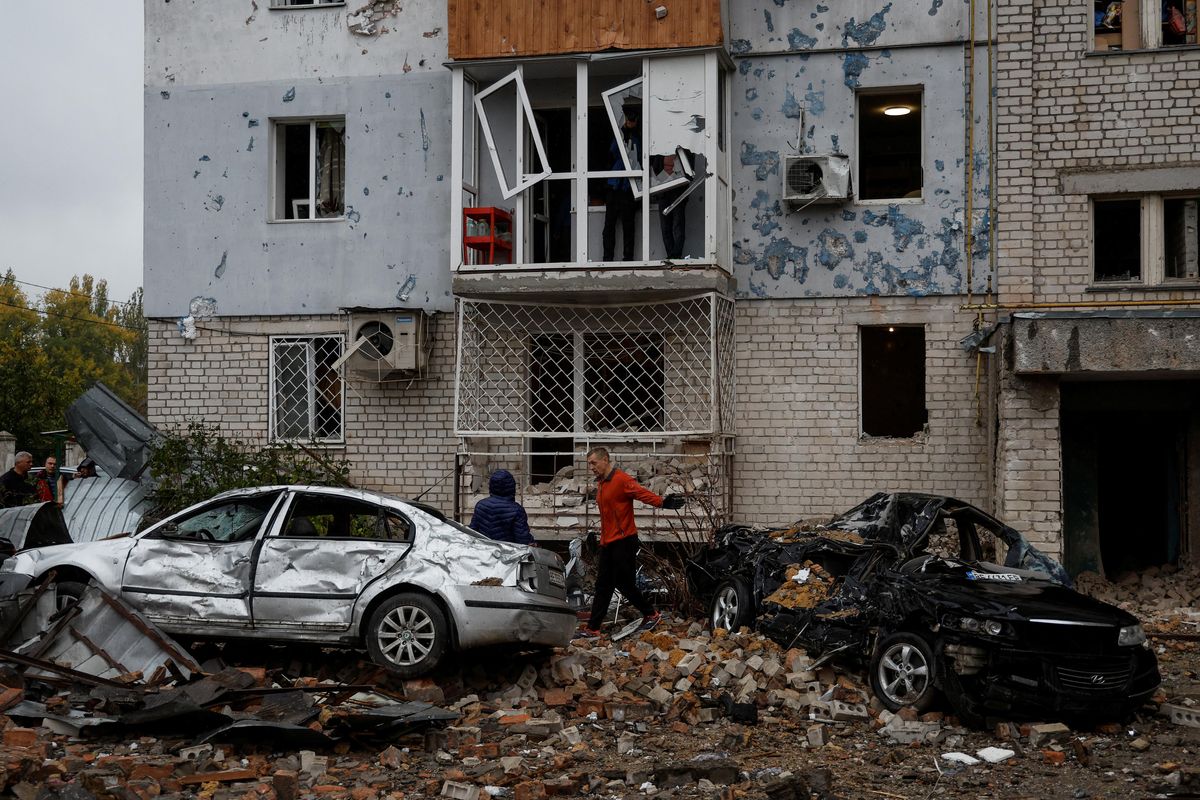 Reuters
Ukraine latest: Is it too soon to talk reconstruction?

With Ukrainian forces continuing to push their counteroffensive, winter coming, and Russian attacks crippling the country's energy infrastructure, it seems like a dicey time to talk about pumping close to a trillion dollars of reconstruction aid into Ukraine. But it's never too early to plan/hope, so that's what's on the agenda this week at two conferences in Berlin headlined by German Chancellor Olaf Scholz and European Commission President Ursula von der Leyen. They are calling for a 21st-century "Marshall Plan" for Ukraine that could last decades. But who, precisely, is willing to foot the bill for bridges, roads, and power plants that will remain indefinitely in Russian crosshairs is an open question. Meanwhile, in ominous news from Russia, Foreign Minister Sergei Lavrov on Monday wondered aloud whether the fragile UN-backed Ukrainian grain export deal will be renewed next month, citing the Kremlin's demand for more data on where the grain shipments have actually been going. The grain deal helped to take some of the pressure off record highs in global food prices, which are having a disproportionate impact on the world's poor.
---
A dark winter for France?
Combine high inflation, weak wages, angry workers, and aging infrastructure with a war that provokes sanctions, and the risk goes up that the lights will go out – in this case, literally. France depends on nuclear power for about two-thirds of its electricity, but its nuclear output was already expected to hit a 30-year low this year because 26 of the country's 56 reactors are currently offline, either for routine maintenance or because corrosion inside them must be removed. That problem had already transformed France from an exporter to an importer of electricity. Russia's war in Ukraine, and resulting Russian energy cuts to France, make nuclear power more important for France than it's been in years. Prime Minister Élisabeth Borne warned weeks ago that French homes could face rolling two-hour power cuts this winter. And that was before unions launched strikes for higher wages at enough nuclear plants to slow the needed work at 17 of them. The result is France's most serious energy crisis since the 1970s.
What We're Flexing: bond villain threads
In an unprecedented sartorial escalation, Russia's "liberal" former President Dmitry Medvedev, who once busted a (horrific) move to the song "American Boy" at Davos but now pens radical nationalist screeds from his perch on the country's Security Council, showed up at a Russian arms factory in a leather trench coat. During his visit, he announced that despite Western reports to the contrary, there are in fact no sanctions-related problems with Russia's weapons production at all. "Just wait!" he warned.