What We're Watching: Moscow's muscle flex, Bolsonaro's return, Lasso losing his grip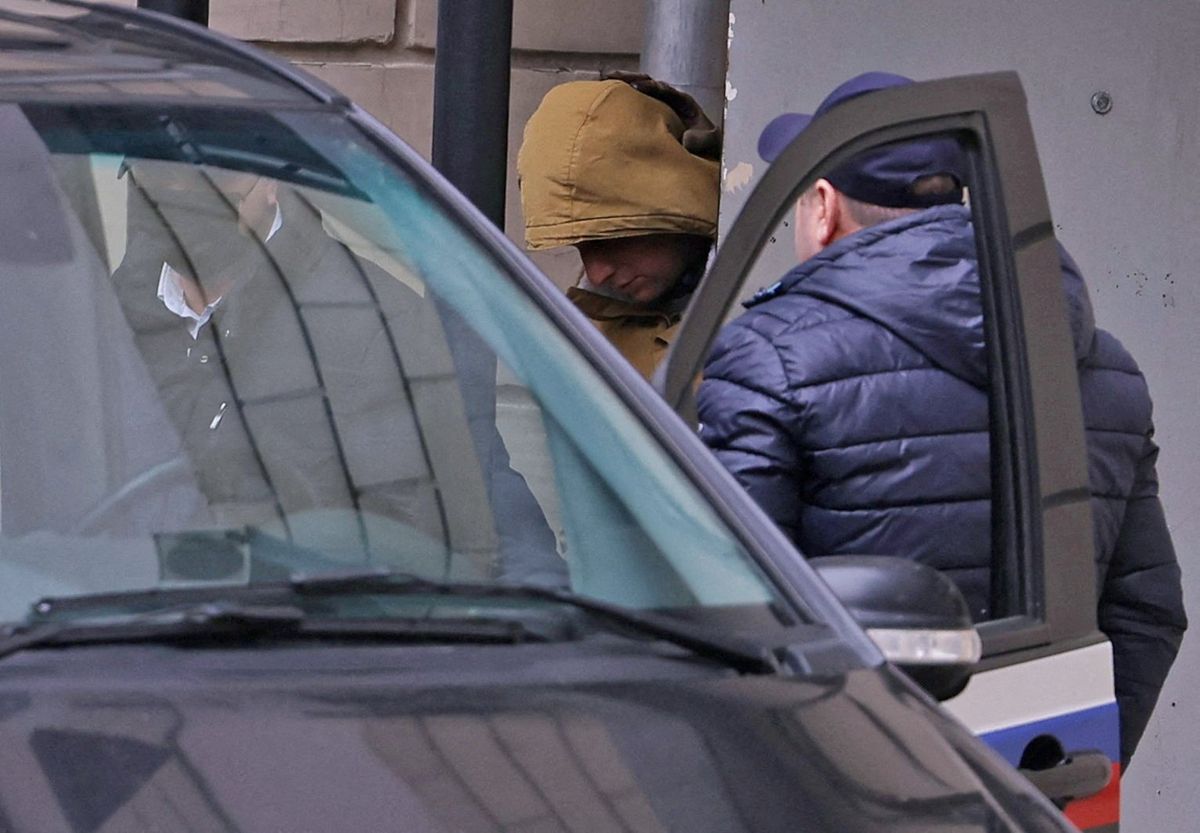 REUTERS/Evgenia Novozhenina
Russia nabs US journalist
A Wall Street Journal reporter apprehended by Russia's notorious Federal Security Bureau in the city of Yekaterinburg Thursday has appeared in court in the Russian capital on espionage charges, which the Journal has dismissed as bogus.
Evan Gershkovich, who works out of the Moscow bureau for the New-York based outlet and earlier this week penned a bombshell feature on how sanctions are hurting the Russian economy, was on a reporting trip when he was seen being escorted into an FSB van in scenes reminiscent of the Soviet era. Indeed, he's the first US journalist to have been arrested by Russian authorities since Ronald Reagan was in the White House. The Committee to Protect Journalists has demanded his immediate and unconditional release.
The Kremlin claims that the 31-year-old reporter was "collecting state secrets" on behalf of the US government. But many analysts say this is likely an attempt by President Vladimir Putin to flex his muscles and gain some leverage amid reports that Russia is stalling in Ukraine, with one US general claiming that ongoing fighting in Bakhmut is a "slaughter-fest" for Moscow.
Putin may be looking to secure some sort of trade deal with the US, like he did last fall when Washington agreed to swap WNBA star Brittney Griner, held in a Russian prison, for Viktor Bout, a Russian citizen and notorious arms dealer held in US custody since 2008. But Griner was held for the lesser offense of possessing a small amount of weed oil. Espionage is a whole other ballgame.
We'll also be watching to see whether US media outlets now respond by pulling reporters out of Russia. After all, the US State Department has urged all US citizens to leave the country fearing a situation just like this.
---
Bolsonaro back in Brazil
Brazil's far-right former President Jair Bolsonaro ended his self-imposed exile in Florida on Thursday, returning home to lead the opposition against his archenemy, leftist President Luiz Inácio "Lula" da Silva. After losing the election to Lula last autumn, he never conceded and skipped town instead of attending the inauguration. Lula was confirmed on New Year's Day, and a week later Bolsonaro supporters stormed government buildings in the capital in Brazil's own Jan. 6.
Lula must now decide whether to try to put Bolsonaro behind bars or ban him from politics — both of which could backfire because the former president remains hugely popular among his base. He should know: Lula was imprisoned for corruption in 2018, only to retake the presidency a few years later. Bolsonaro faces a litany of investigations, and while his advisors downplay the risk of him being jailed, the threat of legal action could mobilize his fans.
Bolsonaro's return comes at a tricky time for Lula. While his approval ratings are higher than Bolsonaro's, Lula campaigned on eradicating poverty but is struggling to pull the country out of an economic slump. He's also been tussling with the central bank over high-interest rates, which he says is hurting the poor.
Will Lasso get lassoed?
Ecuador's constitutional court has given the go-ahead for parliament to pursue impeachment proceedings against President Guillermo Lasso over his brother-in-law's alleged involvement in corruption and drug trafficking. This is only the first step in the process, but once it gets to the legislature, Lasso is in serious trouble: He's widely unpopular, and the opposition likely has enough votes to oust him.
If that happens, there are three possible scenarios. First, the conservative Lasso could step down and call a snap election, with the left-wing party of former President Rafael Correa a clear favorite. The embattled president could also let VP Alfredo Borrero take over, although he'd struggle to finish Lasso's term without making big political concessions and spending money Ecuador can't afford.
But the most likely — and dangerous — option is that Lasso challenges his removal by dissolving parliament before he's impeached and rules by decree until a fresh election, as the Andean nation's constitution allows him to do. That outcome would trigger "chaos on the streets and maybe even a constitutional crisis," says Eurasia Group analyst Risa Grais-Targow.