What We're Watching: Myanmar's Nobel Peace Prize winner at the Hague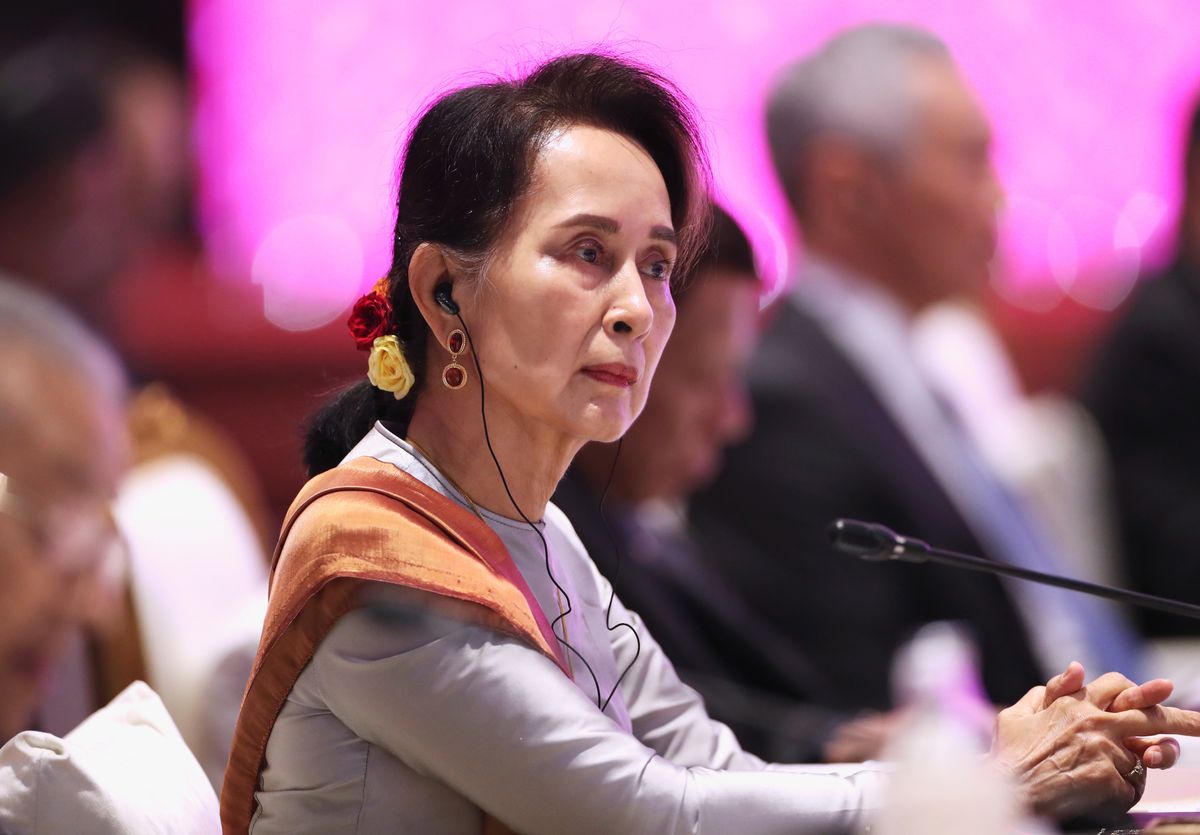 Myanmar at the Hague – Aung San Suu Kyi, the Nobel peace prize winner who spent years under house arrest in Myanmar before being elected leader of the country in 2015, will travel to the Hague next month to defend her country against allegations of genocide. Few have been punished since the military-led crackdown on the Rohingya Muslim minority in Rakhine state in 2017, which left thousands dead and forced more than 700,000 people to flee to Bangladesh. Aung San Suu Kyi is thought to have little control over the army (a junta until recently), but she has refused to condemn its actions. Until now, Aung San Suu Kyi has defended the onslaught as a legitimate counterinsurgency against Muslim militants. The first public hearing at the International Court of Justice will begin on December 10.
---
Violent clashes in Lebanon – Clashes between Lebanese protesters and supporters of Hezbollah and Amal – the forces representing the country's large Shia population – intensified on Tuesday with reports of gunfire in some cities. The confrontations are some of the worst since protests erupted in mid-October, forcing Prime Minister Saad Hariri to step down. And they're a worrying display of precisely the political and sectarian strains that demonstrators say they want to get rid of. Consultations to appoint a new prime minister are expected to begin later this week. We're watching to see if this new appointment– a post reserved for a Sunni Muslim in Lebanon's sectarian power-sharing system – will defuse tensions, or inflame them.

"Fake news" laws in Singapore – Last month, Singapore adopted a new law that makes it a crime to spread false or misleading information online. This week the law was used for the first time to pressure a member of an opposition party to correct a Facebook post in which he criticized the government. In this case, the politician admitted he'd gotten some key facts wrong. But just like governments around the world started labelling their enemies "terrorists" after 9/11, the concern about making fake news a crime is the temptation for governments to label as "fake news" any speech they don't like. With other governments from Nigeria to the European Union preparing their own new measures to prevent the spread of disinformation, we are wary of the chilling effects that the push against malicious online falsehoods may have on legitimate speech.
What We're Ignoring
A rebranding exercise in Nigeria - Residents of Unguwar Wawaye, a small settlement in northern Nigeria's Kano state, have special reason to give thanks this year after a local emir gave their village a new name. Unguwar Wawaye, which means "Area of Idiots" in the local Hausa language, had been the butt of local jokes for decades. The new name, Yalwar Kadana, means "Area of Plenty." We're happy for the residents of Yalwar Kadana – Area of Plenty is a definite improvement and we wish them the best. But we can't help thinking they could have gone for something even catchier.