What We're Watching: Navalny poisoning confirmed, Israel-Hamas truce, Japan PM hopefuls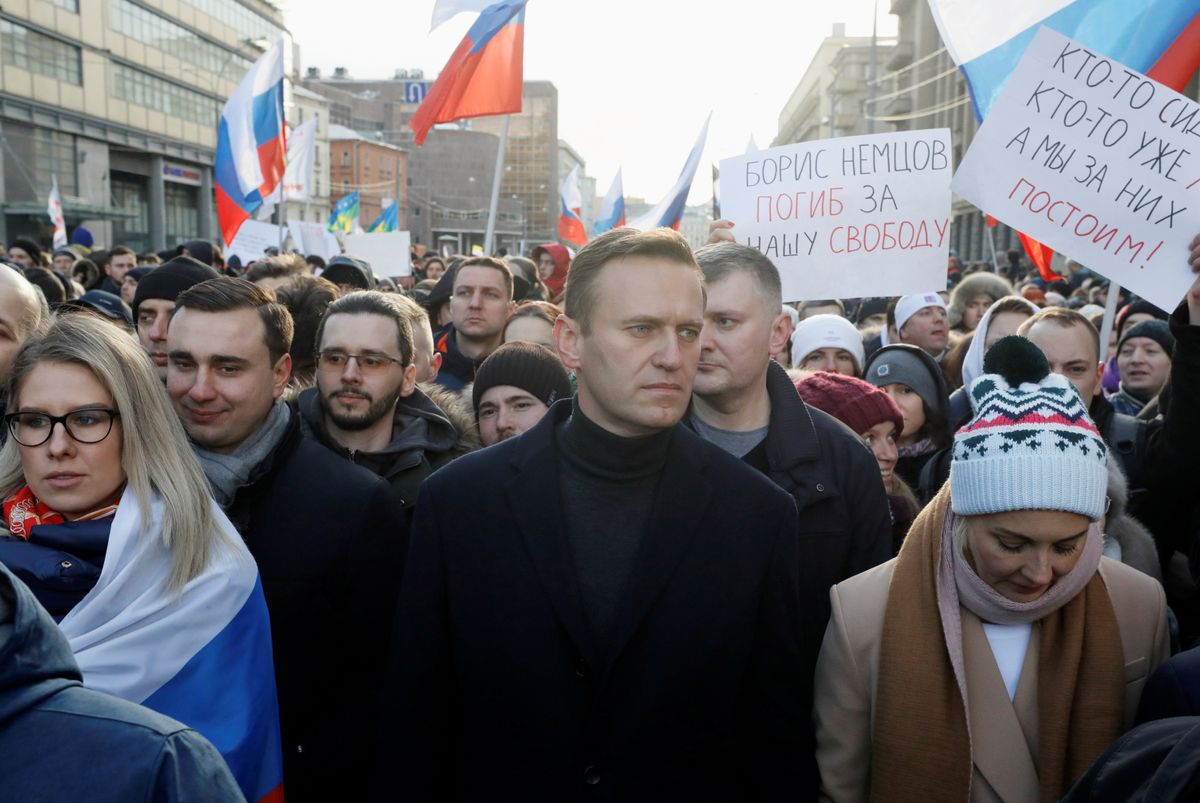 Germany confirms Russian dissident was poisoned: German lab tests have verified that Russian opposition leader Aleksei Navalny, a defiant critic of Vladimir Putin, was recently poisoned with Novichok, the same Soviet-era nerve agent used in 2018 in the UK against former KGB spy Sergei Skripal and his daughter, both of whom survived. After Germany asked Russia for an explanation, the Kremlin (as expected) brushed off the allegations and demanded that Berlin share information about the case. The use of Novichok, a rare and highly specialized poison, suggests some level of state involvement in the attempted killing, but Putin has so far declined to comment publicly on the poisoning.
---
Israel, Hamas stop fighting (for now): Amid a coronavirus outbreak in the Gaza Strip and a rising caseload in Israel, the Israeli government and the Palestinian militants of Hamas agreed to a temporary ceasefire. The one-month truce includes a Qatari cash infusion for Hamas, and an Israeli pledge to lifting a fuel sales ban on Gaza (which was initially imposed after Hamas began launching balloons filled with explosives and rockets into southern Israel, prompting retaliatory airstrikes by Israel). Gaza's 2 million residents are hoping that the truce will finally put them back on the electrical grid after weeks of darkness due to the fuel shortage. The enclave was placed under lockdown last week after its first community transmission of COVID-19 was detected. Experts have warned that a deadly outbreak of the coronavirus could be catastrophic in Gaza, where social distancing is often impossible and the health system is always on the brink of collapse.
Race is on to succeed Abe in Japan: Following Shinzo Abe's abrupt resignation as prime minister of Japan, several members of the ruling Liberal Democratic Party (LDP) are expected to throw their hat into the ring to replace him. According to a Kyodo poll, the current frontrunner is former defense minister Shigeru Ishiba, whom Abe defeated twice in battles for the LDP leadership in 2012 and 2018. Although Ishiba — a rare vocal critic of Abe in favor of stronger ties with other Asian countries amid the US-China rivalry — has strong grassroots support among the wider electorate, he is less popular with the party establishment. Ishiba, who has yet to confirm he's running, will likely face off against Chief Cabinet Secretary Yoshihide Suga, an LDP darling who is trailing Ishiba in the surveys but is widely considered to be the consensus candidate in a party leadership contest where only LDP lawmakers will be allowed to vote due to the coronavirus pandemic. Will they pick the popular insurgent or the trusted Abe lieutenant?