What We're Watching: Poland sets election date, Duterte drops his US threat, UK welcomes Hong Kongers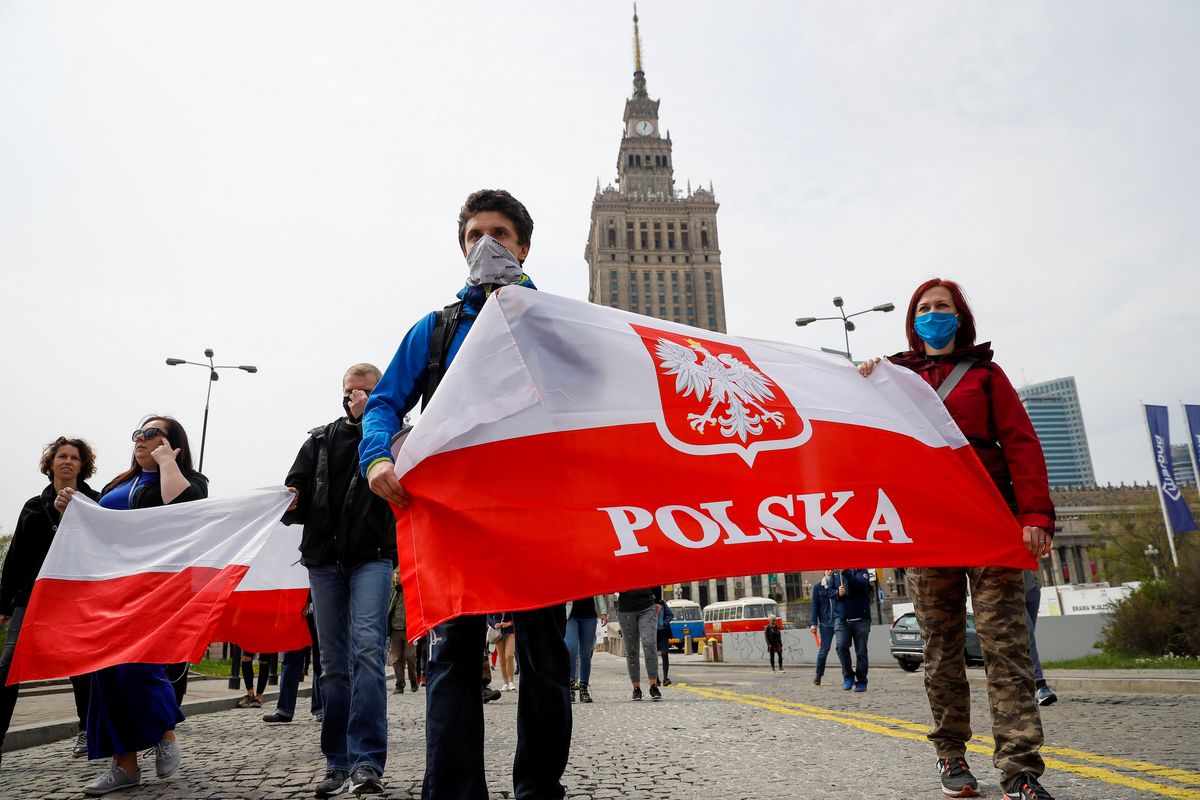 Poland's election set: After a grueling political fight between the far-right Law and Justice Party, which heads the government, and opposition parties on how and when to hold a presidential election during a global pandemic, Poland says the ballot will now go ahead on June 28. For the incumbent government, led by President Andrzej Duda, the election is a chance to further solidify its agenda of social conservatism and an alarming reworking of the country's democratic institutions. While April polls strongly favored Duda, the pandemic-induced economic crisis has dented his ratings in recent weeks, giving centrist candidates a slightly better chance to take the nation's top job. Indeed, in last year's election, the Law and Justice party won only a very shaky parliamentary majority and needs Duda to stay at the helm, not least in order to pass controversial judicial reforms that the EU has long-deemed as undemocratic.
---
Duterte backs down: After threatening in February to withdraw from a long-term military agreement with the United States, Philippines President Rodrigo Duterte reversed course this week. Duterte had wanted to scrap the Visiting Forces Agreement, which allows US forces to train in the Philippines, after Washington refused to grant a visa to a hardline Philippines politician (and Duterte ally) who orchestrated that country's draconian anti-drug campaign, which most of the international community deemed a human rights violation. But Duterte has turned tail now, likely for two reasons: First, with its economy battered by the pandemic, the Philippines will have less money to spend on defense, making Washington a critical partner in the near-term maintenance and development of its armed forces. Second, analysts say that Duterte has grown warier of China's increasing military assertiveness in the disputed South China Sea and sees the military pact with Washington as a buffer against Beijing.

Boris Johnson invites Hong Kongers over: Amid growing tensions between China and the West over the political future of Hong Kong, British Prime Minister Boris Johnson says he'll offer up to 3 million Hong Kongers the right to move to the UK. The move comes in response to Beijing's recent decision to impose a draconian new security law on the city, which was a British colonial possession until 1997. Under the terms of the treaty that handed Hong Kong back to Chinese control, both sides agreed to a "one country, two systems" model, where Hong Kong would retain certain freedoms even after it became part of China. London and the US say that China's new security law violates that agreement. Beijing shot back at Johnson's proposal with a warning to "step back from the brink."