What We're Watching: Putin recruits Maduro, Lebanon's new prime minister, Rwandan "hero" arrested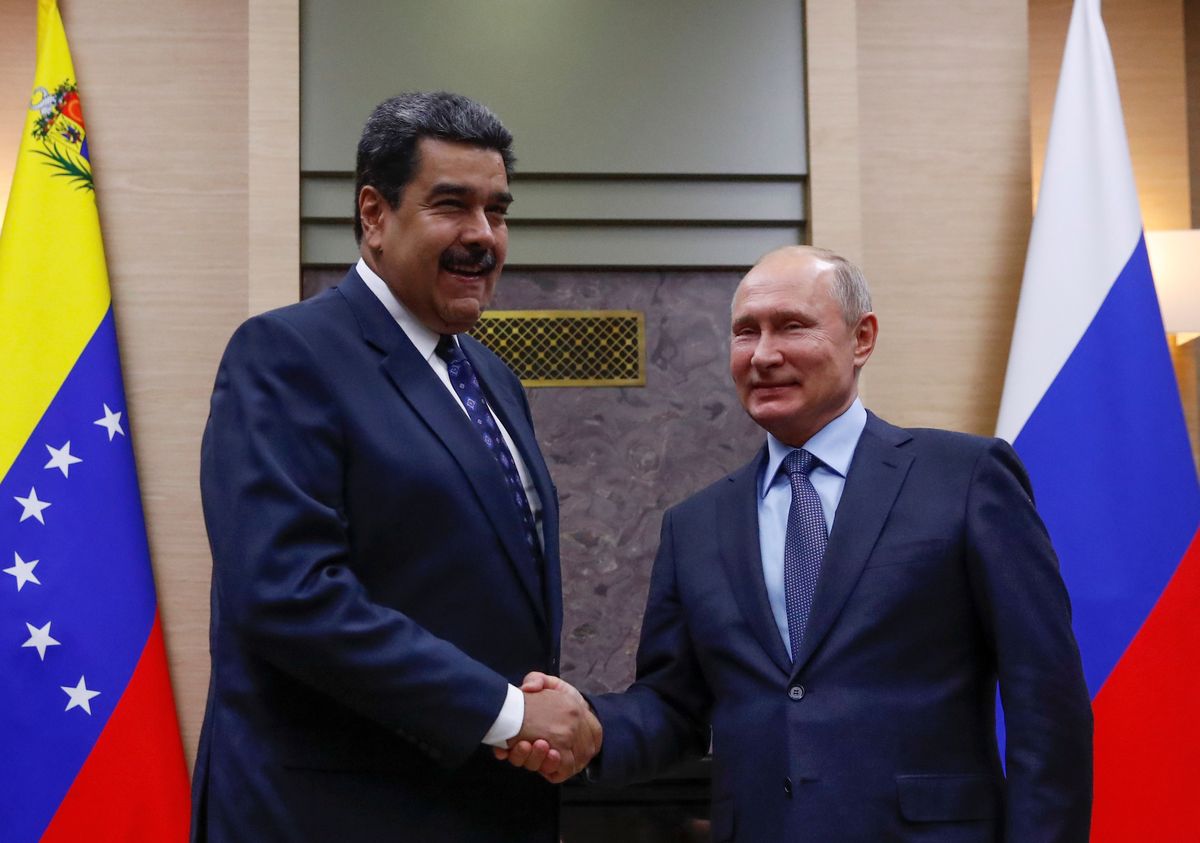 Caracas looks for volunteers to test Russian vaccine: Venezuela's President Nicolás Maduro is looking to recruit volunteers to test Russia's controversial COVID-19 vaccine. The Venezuelan government, which relies on billions of dollars in loans from the Kremlin, says it will take part in Russia's clinical trial despite the fact that the drug has been broadly criticized by the scientific community for not going through adequate phases of testing to ensure its safety and utility. After announcing in late August that he would offer up some 500 Venezuelan volunteers to participate in the drug trial, Maduro, whose government has been increasingly isolated after dozens of countries recognized Juan Guaidó as the country's legitimate leader in 2019, was scrambling on Monday to recruit enough guinea pigs to avoid disappointing Vladimir Putin, one of his (very) few remaining allies. Maduro also said he would be first in line to take the Russian drug when mass vaccinations start in October. We'll be watching to see if he keeps his pledge.
---
Lebanon has (another) new prime minister: A month after deadly explosions at a Beirut port killed nearly 200 people and turned the spotlight again on Lebanon's dysfunctional and corrupt government, Mustapha Adib, Lebanon's ambassador to Germany, has been appointed as the country's new prime minister. Adib, who belongs to a small Sunni political faction, has received widespread support in his new role, including from the Hezbollah militant group, an Iran-backed Shiite bloc, as well as former Prime Minister Saad Hariri. Once Adib has formed a government, he'll try urgently to reform its bloated and corrupt public sector, he says. Meanwhile, France's President Emmanuel Macron arrived in Beirut on Monday — his second visit in less than a month — to add pressure on the political class to enact structural reforms that will open the door to financial aid from the International Monetary Fund and other international donors. So far, Lebanon's political elite has largely dismissed protests demanding change to focus instead on maintaining its grip on power.
Hotel Rwanda "hero" in cuffs: Many people became familiar with the name Paul Rusesabagina after he was portrayed by actor Don Cheadle in the 2004 film "Hotel Rwanda." Rusesabagina was arrested this week on charges of terrorism, arson, kidnapping and murder. Rusesabagina, a former hotel manager who used his influence and resourcefulness to save the lives of hundreds of Rwandans seeking safety from murderous mobs during the 1994 genocide which killed hundreds of thousands, has long been at odds with Rwanda's President Paul Kagame, who accuses Rusesabagina of being a "manufactured hero" and of coordinating a string of attacks by rebel groups in southern Rwanda. Rusesabagina and his supporters say the charges are retaliation against his public criticism of Kagame, who has long been accused of stifling the media and cracking down on dissent.