What We're Watching: Brits arm Saudis, Belgrade riots, Chinese nukes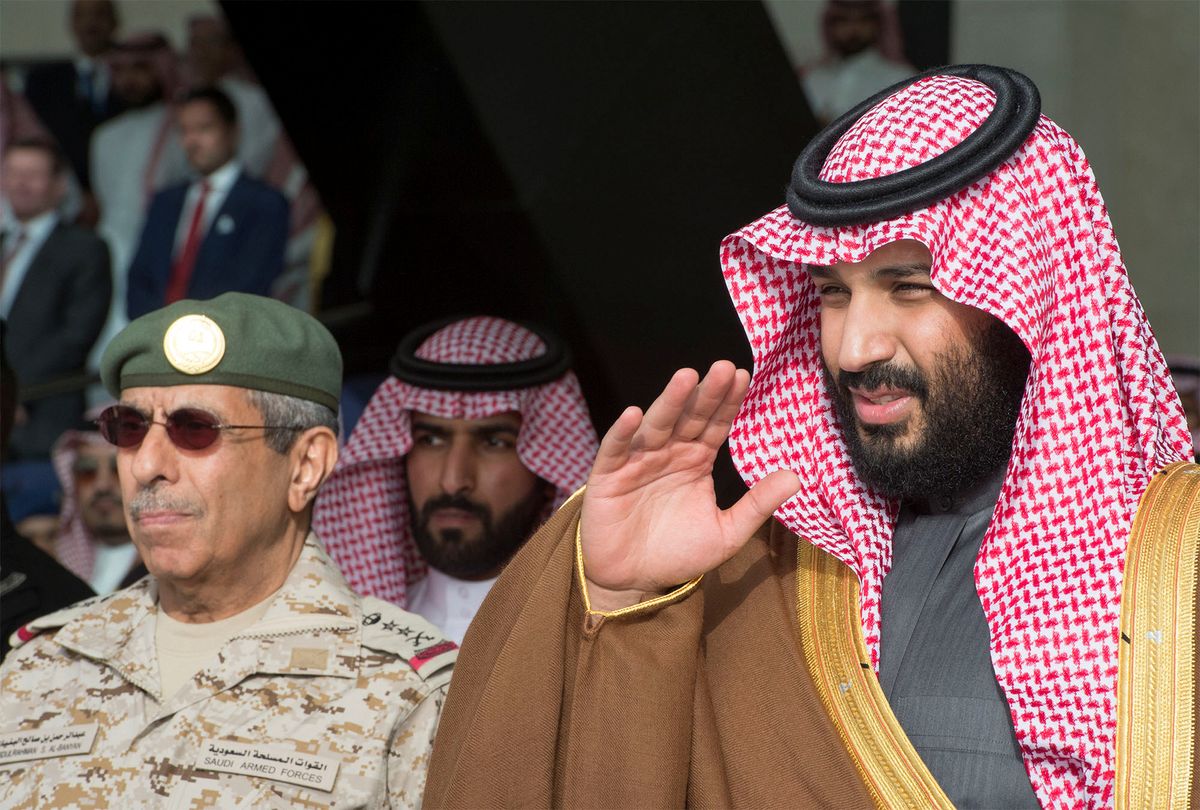 UK ends ban on Saudi arms sales: The UK is ready to resume weapons exports to Saudi Arabia after a one-year moratorium. In June 2019, a British court ruled that those sales were unlawful if the arms would later be used against civilians in Yemen, where the Saudi military has been fighting Houthi rebel forces since 2015. The UK government said it is now confident that the Saudis will not use British-made weapons in Yemen in any way that violates international humanitarian law. The decision to end the ban has raised ethical concerns about the UK's involvement in this war, where thousands of Yemeni civilians have been killed by Saudi strikes. Prior to the ban, the UK was the second top arms seller to Saudi Arabia after the US. Meanwhile, the war in Yemen — considered the world's worst humanitarian crisis right now — continues this week with a fresh Saudi campaign against the Houthis, following a short-lived ceasefire due to the coronavirus pandemic.
---
Riots over planned Belgrade lockdown: Dozens of protestors and police were injured in riots outside Serbia's parliament on Wednesday. The previous night, demonstrators had stormed the building to demand the resignation of President Aleksandar Vučić over his intention to reinstate a lockdown of Belgrade to contain rising coronavirus infections. Serbia was one of the first European countries to introduce mobility restrictions in response to the pandemic, but also one of the first to reopen — possibly too soon. Many of the thousands of protestors were not wearing masks and among them was Nada Kostić, a controversial lawmaker known for pushing anti-vaccine conspiracy theories. Less than a month ago, Vučić's party won Serbia's parliamentary election; opposition parties boycotted the vote, and said the result was illegitimate. This crisis will likely prevent Vučić from making rapid progress on his two international priorities: relations with the EU and peace talks with Kosovo.
What We're Ignoring
A laughable request from China: China revealed on Wednesday that it is willing to join nuclear weapons control talks with Russia and the US… as long as the US commits to curbing its own atomic arsenal to match China's current level. "China would be happy to participate the next day," a senior Chinese official said. "But actually, we know that's not going to happen." China has about 320 warheads, while Russia and the US keep at least 5,000 each, so the US would have to get rid of over 93 percent of its nuclear weapons to meet China's terms. Moscow and Washington are currently trying to extend the 2010 New START treaty before it lapses next February, but the Trump administration wants China to be a part of any future deal. Beijing, for its part, refuses to play ball until it is reduces its own atomic gap with the world's top two nuclear powers.