What We're Watching: Suu Kyi charged, Draghi back in Italy, Russian jabs for (some) Ukrainians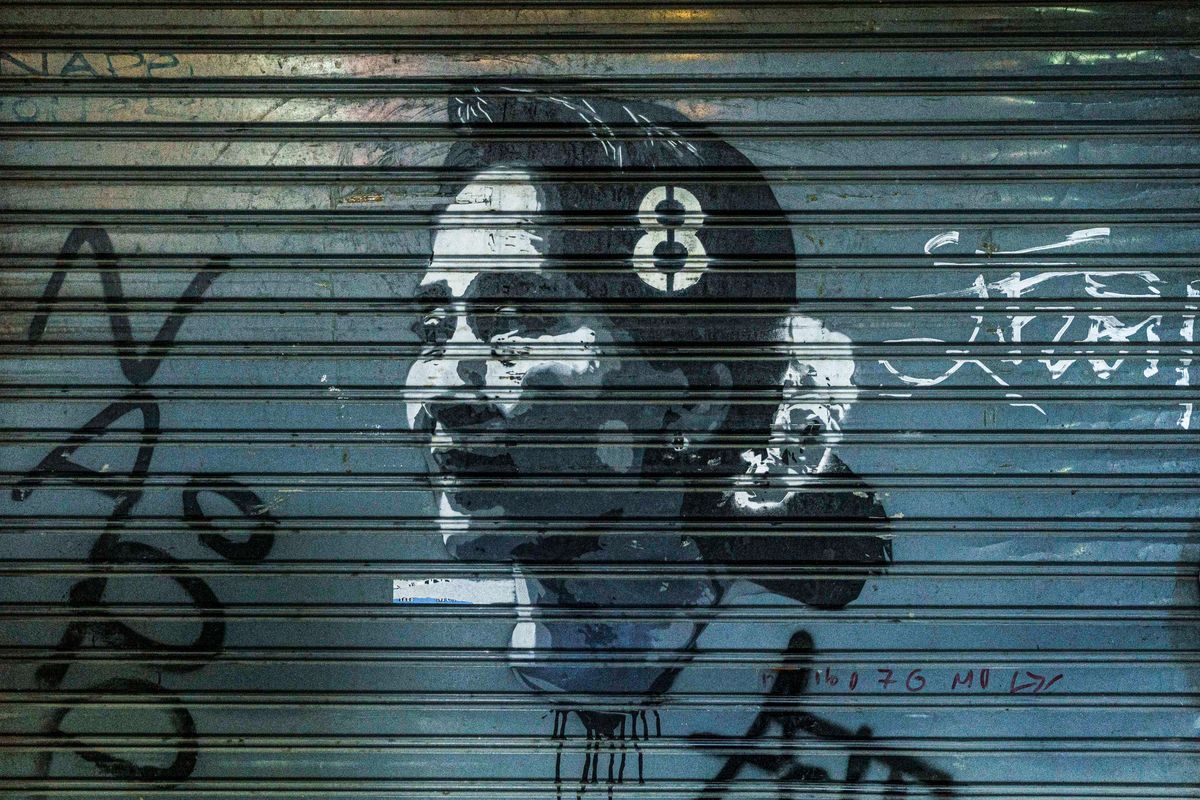 Myanmar junta charges Suu Kyi: Days after taking over in a coup, the newly minted military rulers in Myanmar have slapped Aung San Suu Kyi, the country's recently deposed de facto leader, with a flurry of frivolous charges. Among other grave offenses, the Nobel laureate is accused of a vague conspiracy to illegally import walkie-talkies for legal cover to justify her long-term arrest pending an eventual trial. Meanwhile, Western countries are calling for her release because they are "concerned" about the erosion of democracy in Myanmar. But virtue-signaling and even threats of new international sanctions from the US and the EU are unlikely to move the generals, who can look to their trusted allies in China and Russia after they both blocked a UN condemnation of the putsch. We're watching to see how long the West will continue to be interested in Suu Kyi and Myanmar, and how the junta balances forging stronger ties with Beijing without becoming China's puppet.
---
Can "Super Mario" save Italy? Former European Central Bank chief Mario Draghi has accepted Italian President Sergio Mattarella's offer to try to form a new coalition government, following outgoing PM Giuseppe Conte's resignation a week ago. Draghi — known to his fans as "Super Mario" for preventing the collapse of the Eurozone in the wake of the Great Financial Crisis of 2009 — has a tough task ahead. The previous cabinet headed by Conte, a political outsider like Draghi, collapsed in mid-January after a junior partner walked away because of a dispute over how to spend EU coronavirus relief money. And Draghi is presumably aware that the last economist to hold the job, Mario Monti in 2011-2013, was dropped by his own supporters in the cabinet after he proposed too much austerity to address the country's debt crisis. Will Draghi's international fame and track record be enough to convince lawmakers to back a new coalition government? Or will they balk, pushing Italy towards a pandemic general election that the far-right Lega party and its allies are favored to win?
Moscow gives jabs to Ukraine separatists: Even as the government of Ukraine struggles to get enough coronavirus vaccines for its 40 million people, separatists in the east of the country have begun an inoculation drive with thousands of the Russian-made Sputnik V jabs. Leaders of the self-proclaimed Donetsk and Luhansk republics — which have been supported by Russia since breaking away in 2014 — said that doctors and soldiers would be first in line. Meanwhile in Kyiv, Ukrainian President Volodymyr Zelenskiy has seen his approval rating plunge to below 20 percent (source in Russian), in part because of the slow rollout of vaccines. Ukraine is expecting 8 million doses from the global COVAX facility, and 1.9 million from China's Sinopharm, but his country is — as ever — caught in the middle of things: unable to access EU vaccination schemes because it is not a member, but left out in the cold by Russia, a country with which it is still at war. "We are not a priority," Zelenskiy lamented in a recent interview with Axios.