What We're Watching: Uproar in Sierra Leone, falling US gas prices, Baltic states balk at China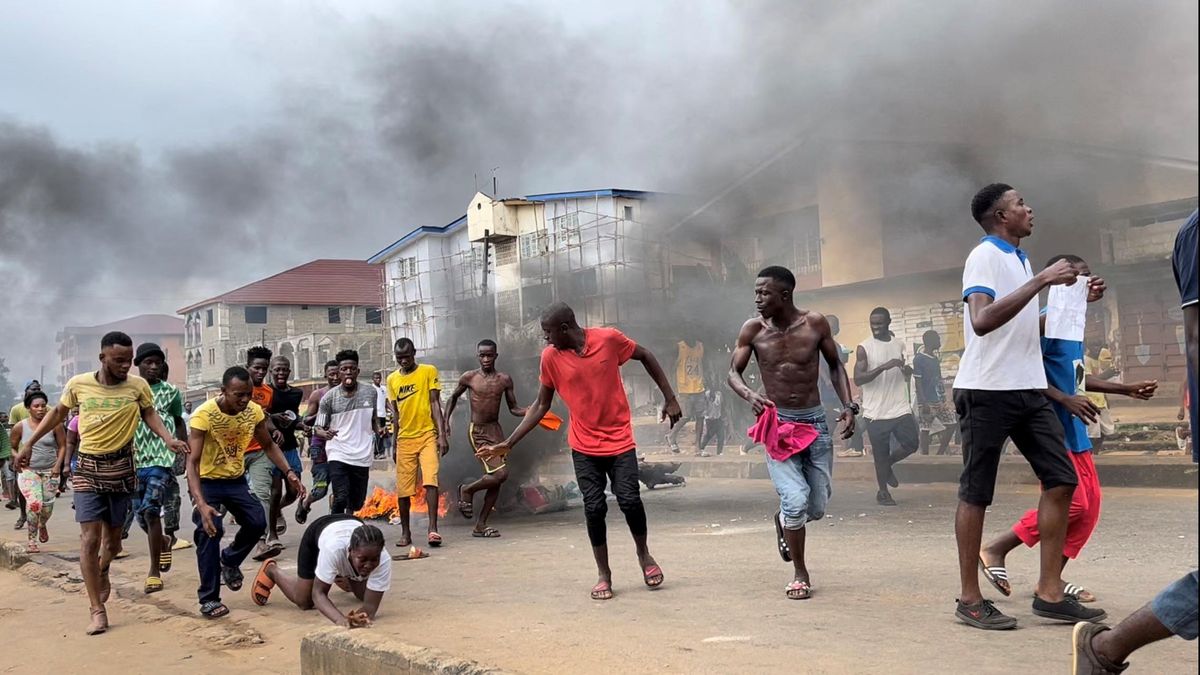 Reuters
Fracas in Freetown

Sierra Leone on Thursday declared a nationwide curfew and cut access to the internet by 95% amid deadly anti-government protests over inflation. Six cops and 21 civilians have been killed in the West African nation, where about half the population lives under the poverty line. Most Sierra Leonians are struggling to meet their basic needs due to high food and fuel prices, which have jumped 40% in recent months, mainly due to the effect of Russia's war in Ukraine on global commodities. Such unrest is unusual in Sierra Leone, which has been relatively peaceful and politically stable since its civil war 20 years ago. More broadly, in recent weeks similar protests over the cost of living have also turned deadly across the continent in Ghana, Kenya, and South Africa. So far the demonstrations have yet to topple an African government, many of which are mired in debt and simply don't have the cash to offer relief to their citizens. But if food and fuel prices continue to climb, so will levels of civilian desperation.
---
Americans get some reprieve at the pump
We've been talking about prices at the pump a lot in recent months, and for very good reason. But after months of eye-watering prices, the average cost of gasoline in the US has fallen below $4 a gallon for the first time since March, according to AAA, a roadside assistance motor club. This marks a 20% drop from mid-June when prices exceeded $5, suggesting that the US Fed's efforts to curb inflation are having an impact. Oil prices in the US – and globally – have also dropped in recent weeks amid fears of a global recession as the war in Ukraine lingers. What's more, 88% of Americans recently surveyed said they were driving less due to high gas prices, indicating that slumping demand is fueling lower prices. With the cost-of-living dominating US political discourse, President Joe Biden and the Democrats are heralding the price drop to showcase efforts to address inflation ahead of November's midterms. This follows a slate of recent legislative wins for the Dems – can they maintain the momentum?
China's "no limits" gets no love in Baltics

Latvia and Estonia have announced they are ditching a grouping of central and eastern European countries that are meant to be deepening economic ties with Beijing. The reason? The friend of their enemy is not their friend: the two countries say they can't accept being a partner of China's so long as Beijing maintains a "no limits friendship" with Russia, the Baltics' much-resented former colonial overlord. The Latvian and Estonian exit from the group follows fellow Baltic country Lithuania's departure last year after a spat with China over deepening ties with Taiwan. The grouping, formerly known as 17+1 (for the number of European countries plus China), is now down to a skinnier 14. Although the Baltics' combined GDP of a little more than $140 billion is about 100 times smaller than China's, their decision to ditch the club opens the question of whether more formidable economies in the region — such as Poland — may follow suit. Both sides will need to pick their friends wisely.