Who would Putin vote for?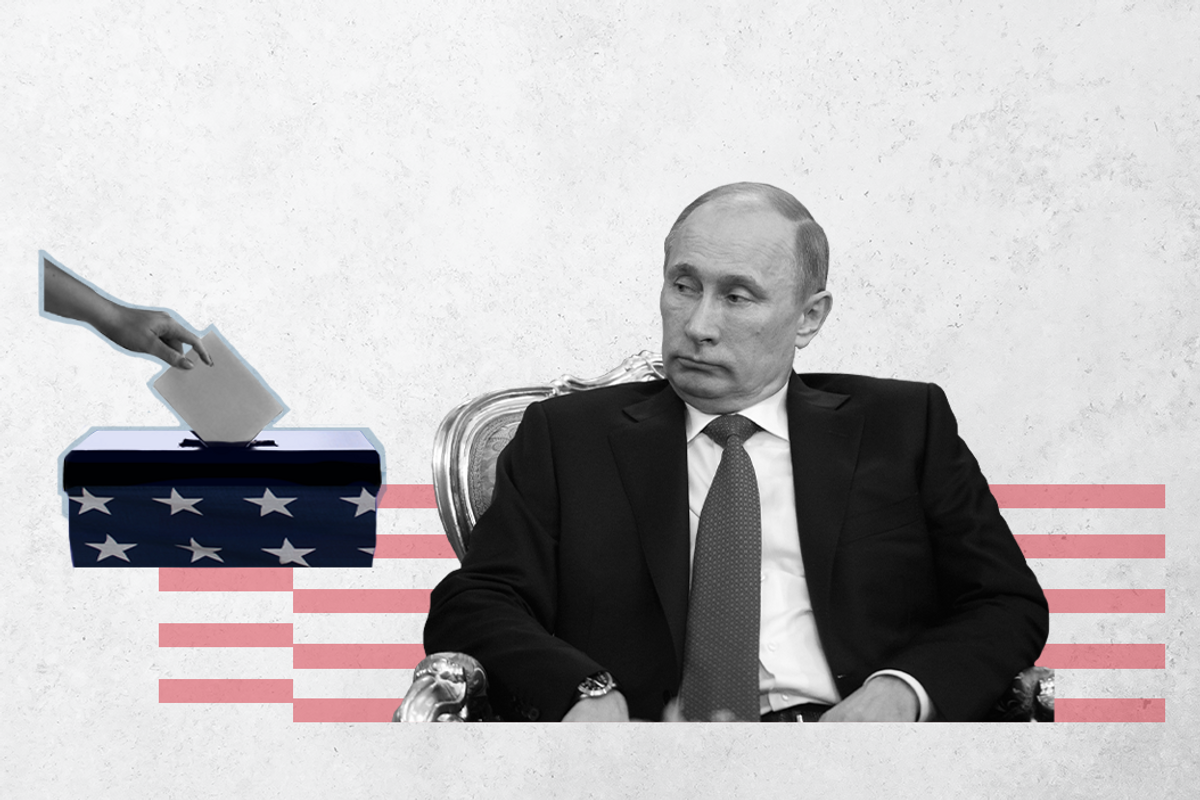 Who does Vladimir Putin want to win the US election? Given the Kremlin's well-documented efforts to sway the 2016 vote in Donald Trump's favor, it's certainly a fair question. And while there's no solid evidence that Russian interference had any decisive effect on the outcome four years ago, the Trump administration itself says the Kremlin — and others — are now trying to mess with the election again.

So let's put you in Vladimir Putin's size 9 shoes as you weigh up Donald Trump vs Joe Biden while refreshing your own personal PyatTridsatVosem (FiveThirtyEight) up there in the Kremlin.
---
Trump: Is this as good as it gets? If Donald Trump's election in 2016 was supposed to dramatically improve the Russia-US relationship, then you're very disappointed. None of the Obama-era sanctions (over Ukraine or human rights) has been lifted – and in fact the Trump Administration has expanded sanctions against your officials, companies, and cronies. What's more, Washington has, over your repeated objections, walked out of one major arms control treaty that was important to you, while another hangs by a thread with just days until the US election.
On the other hand, you love how Donald Trump sees the world. For him, US alliances are based on political and financial transactions rather than values. Trump's Washington is far less interested in playing global policeman or haranguing you about human rights and civil society. This is a world in which Russia can punch above its weight. Plus, Trump's toxic effect on an already deeply polarized American society has been a delight for you: just desserts for an America that once — obnoxiously, in your view — styled itself as a model of democracy.
Joe Biden: the perks of predictability?
Joe Biden, meanwhile, has already promised to make you pay for election meddling— though it's not quite clear how. But even beyond that, you're not excited about a Biden administration that would shore up ties with European allies, reaffirm the US commitment to NATO, or restart efforts to break the stalemate in eastern Ukraine (you like your conflicts frozen, not stirred.) And while Washington will always be reluctant to impose crippling sanctions on your oil sector or sovereign debt — the costs would probably be too high for energy consumers and banks on both sides of the Atlantic — you could certainly see fresh US sanctions on new energy projects that are important to you.
But there'd be some upside too. As a more traditional supporter of US alliances and international agreements, Biden has signaled he'd want to rejoin the Iran Nuclear deal -- which you and the other European signatories still see as the best way to keep Iran from developing nuclear weapons -- and he'd almost certainly sit down with you to renegotiate those strategic arms control treaties.
But perhaps most of all, Biden would be a much more predictable leader. Unlike the barely controlled chaos of Trump's foreign policy you'd at least know where you stand with a Biden administration. Statements and policies would be cleared and vetted and credible, in all the normal ways. (You'd no longer have your spooks watch Sean Hannity for foreign policy clues.)
In other words, you might not like Biden's policies, but you would at least have a clearer picture of what they are. Then you could quickly reclaim your title as world's most unpredictable leader of a great power!
Then again... You know you can't shape the election outcome, and you'll be prepared to deal with whoever wins. Your recent slap-down of Trump's unsubstantiated corruption allegations about Hunter Biden show that you're looking at the polls and hedging your bets.
So maybe, in the end, you don't care that much who wins. You're rooting for chaos, the American nightmare of a close election that pushes protesters into the streets. After all, anything that claws down the drapes of American democracy is a good outcome for you.
You'll be up early next Wednesday.