State of the World with Ian Bremmer
WATCH
GZERO Daily: the newsletter for people who love global politics
Sign up for our free newsletter to keep up with what's going on around the world - and why it matters.
Subscribe
GZERO Daily: the newsletter for people who love global politics
Subscribe Now

We have updated our Privacy Policy and Terms of Use for Eurasia Group and its affiliates, including GZERO Media, to clarify the types of data we collect, how we collect it, how we use data and with whom we share data. By using our website you consent to our Terms and Conditions and Privacy Policy, including the transfer of your personal data to the United States from your country of residence, and our use of cookies described in our Cookie Policy.
Analysis: Pelosi's Taiwan visit increases U.S.-China tensions but won't lead to war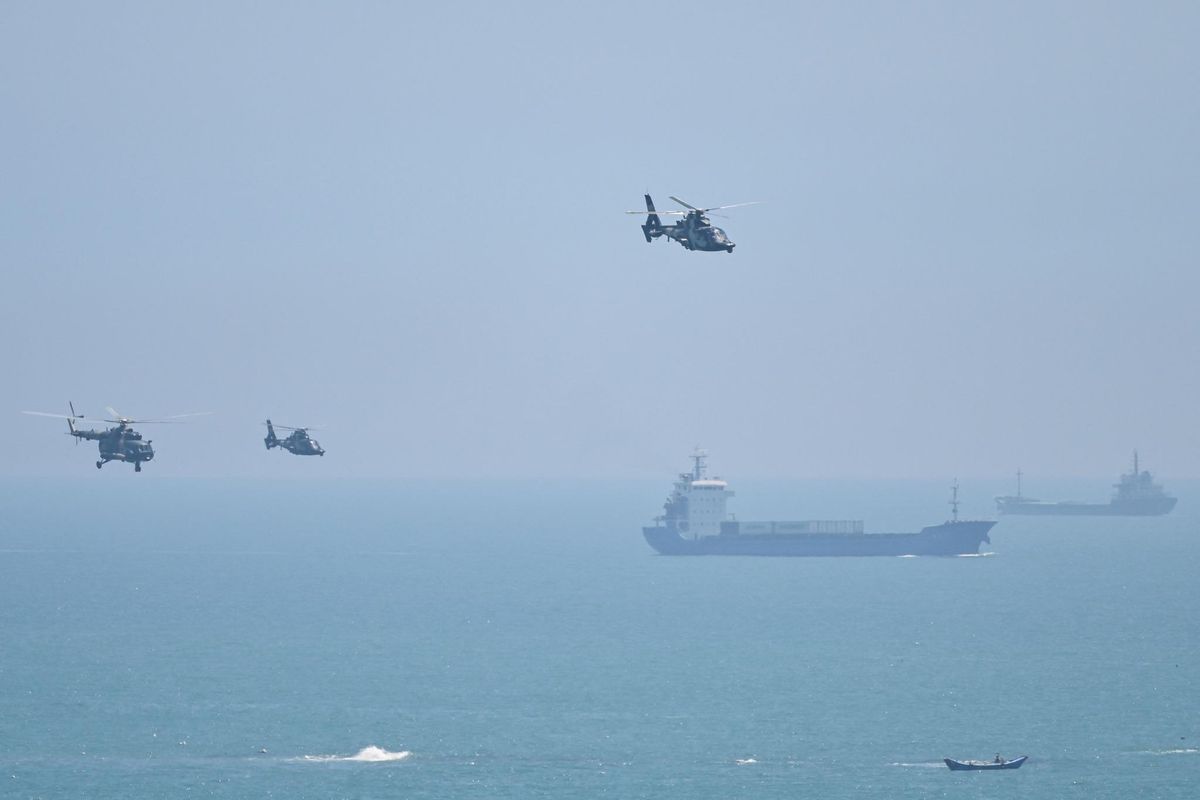 House Speaker Nancy Pelosi, the most powerful member of the United States Congress, has now returned from a trip to Asia, which included a stopover in Taiwan. The fallout from that visit has only just begun.
When media reports first appeared that she wanted to go, China's government began issuing warnings of grave consequences. The U.S., Chinese officials insisted, was playing with fire. What's more, Joe Biden, the embattled U.S. president and leader of Pelosi's Democratic Party, made clear through surrogates and leaks to the media that he thought a stop in Taiwan was an unnecessarily provocative and poorly timed idea. His administration is trying to cool rising tensions with China, and Biden knew Pelosi's trip would do the opposite.
---
Pelosi decided to go because she knows she is nearing the end of her political career and wants to be remembered as a leader unafraid to stand up for a determined democracy trapped in the shadow of a giant authoritarian bully.
Want to understand the world a little better? Subscribe to GZERO Daily by Ian Bremmer for free and get new posts delivered to your inbox every week.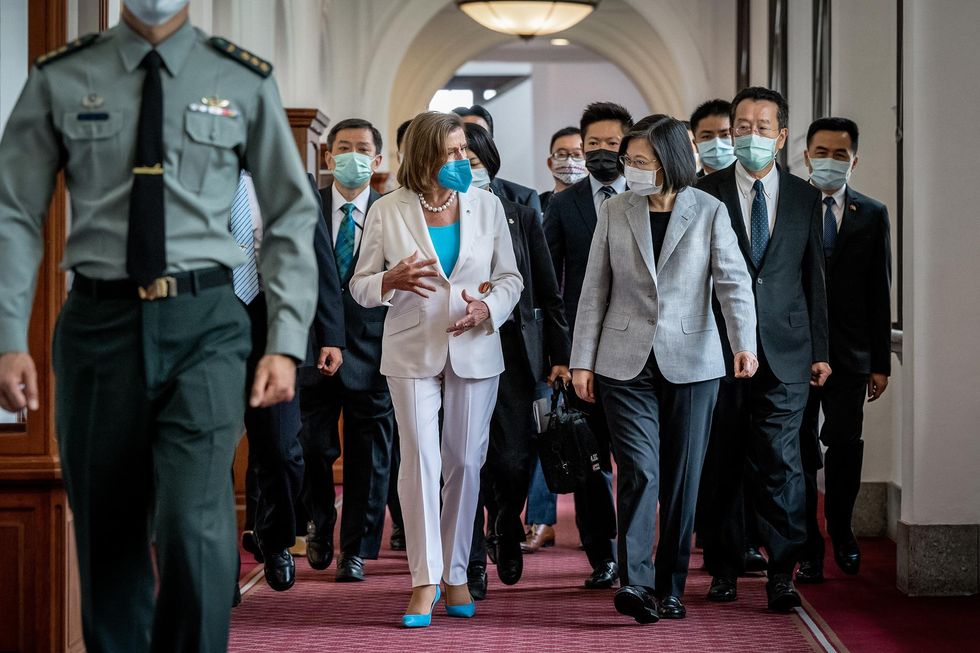 Nancy Pelosi meets with Taiwan's President Tsai Ing-wen in Taipei on August 3.Chien Chih-Hung/Office of The President via Getty Images
Want to understand the world a little better? Subscribe to GZERO Daily by Ian Bremmer for free and get new posts delivered to your inbox every week.
Pelosi's supporters point out there is precedent for such a visit. A quarter century ago, then-House Speaker Newt Gingrich ignored shrill warnings from Beijing and went to Taipei.
But much has changed in 25 years. America's global military power remains unrivaled, but China's own military might, at least in its immediate neighborhood, is now far greater than it was. In the 1990s, China had to accept that threats to directly confront the United States Navy wouldn't add much muscle to its negotiating leverage. Today, the balance of force is far less clear.
And the timing is far more sensitive, because China is weeks away from a historic party congress at which President Xi Jinping, architect of China's aggressive foreign policy, will choreograph his own coronation for a third term that breaks with modern China's history of institutional rule. This is not a time when China's leader will shrug off an American act of assertiveness that he's already denounced.
The most important thing that Pelosi's stopover in Taiwan has accomplished is to once again underline the unsustainable absurdity of the U.S.-China agreement on Taiwan. China's government continues to pretend it has the right to force 23 million citizens of democratic Taiwan to accept the right of China's Communist Party to impose a police state on them. Washington goes on pretending that it cares as much about Taiwan's future as China does. The official policy of the United States is to recognize that there is only "One China" in theory but to leave open the possibility it will fight a war to prevent Beijing from using force to create "One China" in practice.
President Biden has added to the confusion by insisting on three separate occasions that America would fight China to protect Taiwan, a statement studiously avoided by past presidents. Despite his clear declarations, representatives of his White House have tried to protect America's strategic ambiguity by insisting that Biden has not changed U.S. policy.
Meanwhile, China's foreign minister described Pelosi's Taiwan visit as "manic, irresponsible and highly irrational" before China responded to it by firing ballistic missiles into the sea, a show of frustrated fury worthy of a North Korean strongman.
The greatest worry is that Pelosi's visit has set new precedents. China's live-fire military exercises in waters Taiwan considers to be within its territory will make still-greater provocations in the future much more likely. Xi is now more likely to use the Party Congress to set new redlines on Taiwan that future American officials will be tempted to test.
The U.S. and China are not on the verge of war. Both governments recognize that in today's globalized world, there is no Berlin Wall to protect one side's security and prosperity from the other's potential turmoil. Both live with the threat of mutually assured economic destruction.
But Pelosi's provocative trip allows China's military to rehearse for a future war, pushes China's leaders to save face by drawing new Taiwan redlines, and raises new doubts about the long-term stability of Taiwan's economy. Beijing's belligerent response, in turn, encourages China hawks in Washington to continue to push hard on Taiwan—without a credible plan of response if push one day comes to shove.
🔔 And if you haven't already, don't forget to subscribe to my free newsletter, GZERO Daily by Ian Bremmer, to get new posts delivered to your inbox.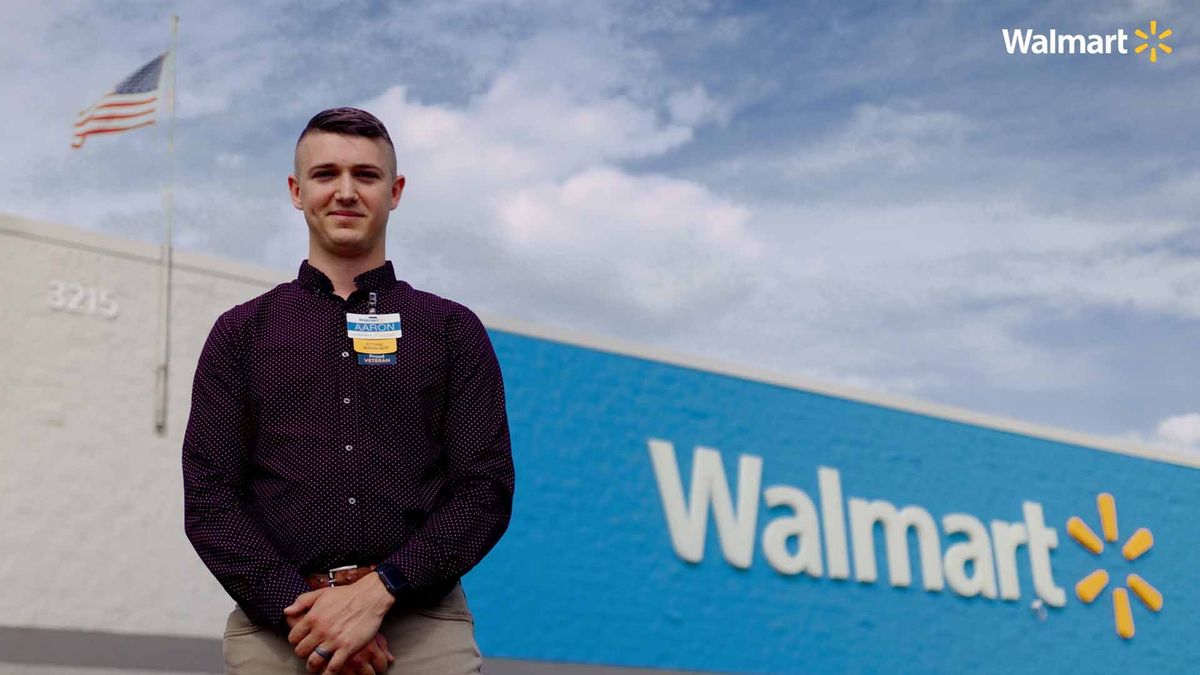 Aaron started at Walmart as a part-time cashier after serving in the Marine Corps, and now he's a store manager. Since 2013, Walmart has promoted more than 60,000 veterans and military spouses. At Walmart, veterans and their families have the unique opportunity to build successful, meaningful careers after serving their country.
Learn how Walmart is supporting veterans during their service years and beyond.