Did Ukraine shoot down a barrage of Russian hypersonic missiles?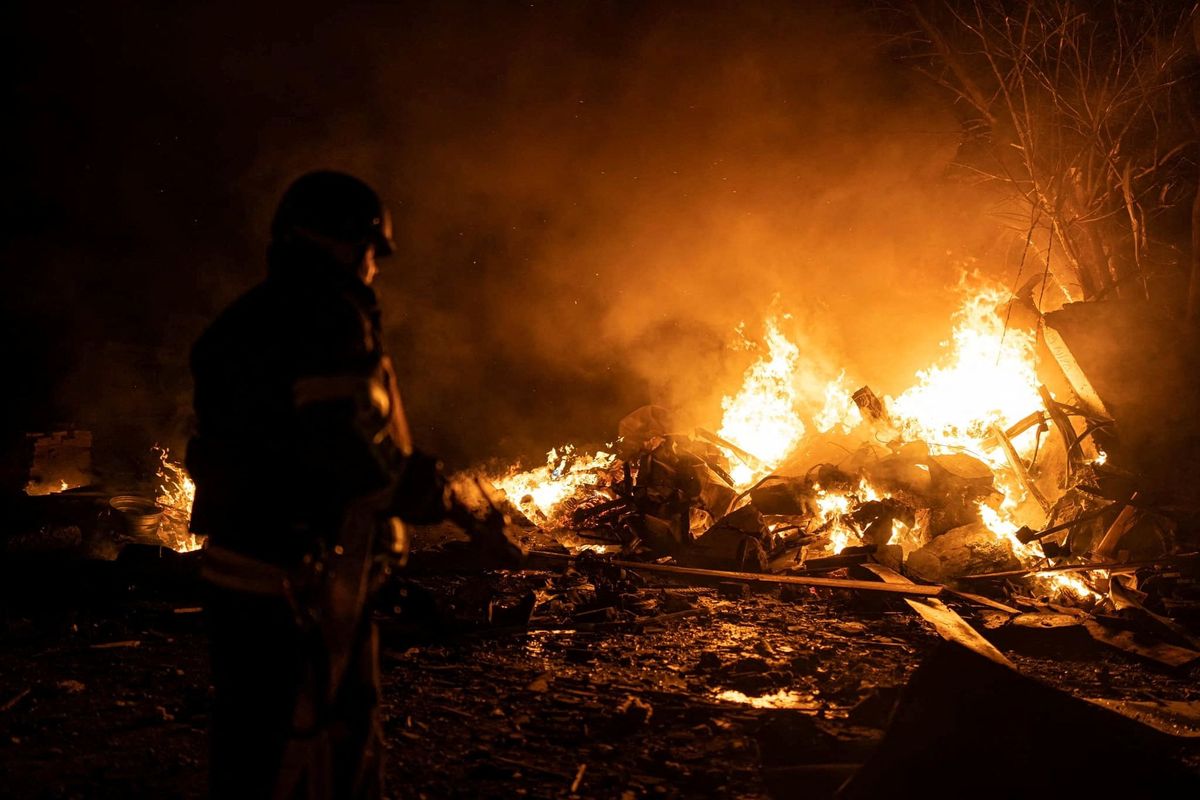 Pavlo Petrov/Press service of the State Emergency Service of Ukraine in Kyiv/Handout via REUTERS
Ukraine's military on Tuesday announced it had thwarted a Russian missile attack on the capital, Kyiv, shooting down 18 projectiles that were targeting the city. The Russians have stepped up airstrikes in recent weeks in anticipation of Ukraine's much-awaited spring counteroffensive.
But what's special this time is that among the downed volleys were six Kinzhal (dagger) hypersonic missiles, which travel at 10 times the speed of sound and can theoretically escape conventional air defenses. (Military nerds disagree on whether the Kinzhals are actually hypersonic or just have the capacity to go that fast.)
---
Read our primer on hypersonic weapons here.
Earlier this month, Ukraine bragged about destroying a single Kinzhal with a Patriot air defense system supplied by NATO. This was denied by the Kremlin, which has a penchant for hyping its military capabilities and showing off its missile muscle when things are not going well on the battlefield.
Still, if true, shooting down not one but six hypersonic missiles all at once would demonstrate that the Patriots are doing their job — and that Ukraine can now effectively defend itself against one of Russia's "superweapons."