Podcast: Ukraine's strength, Russia's stubbornness - and the uncertainty of war to come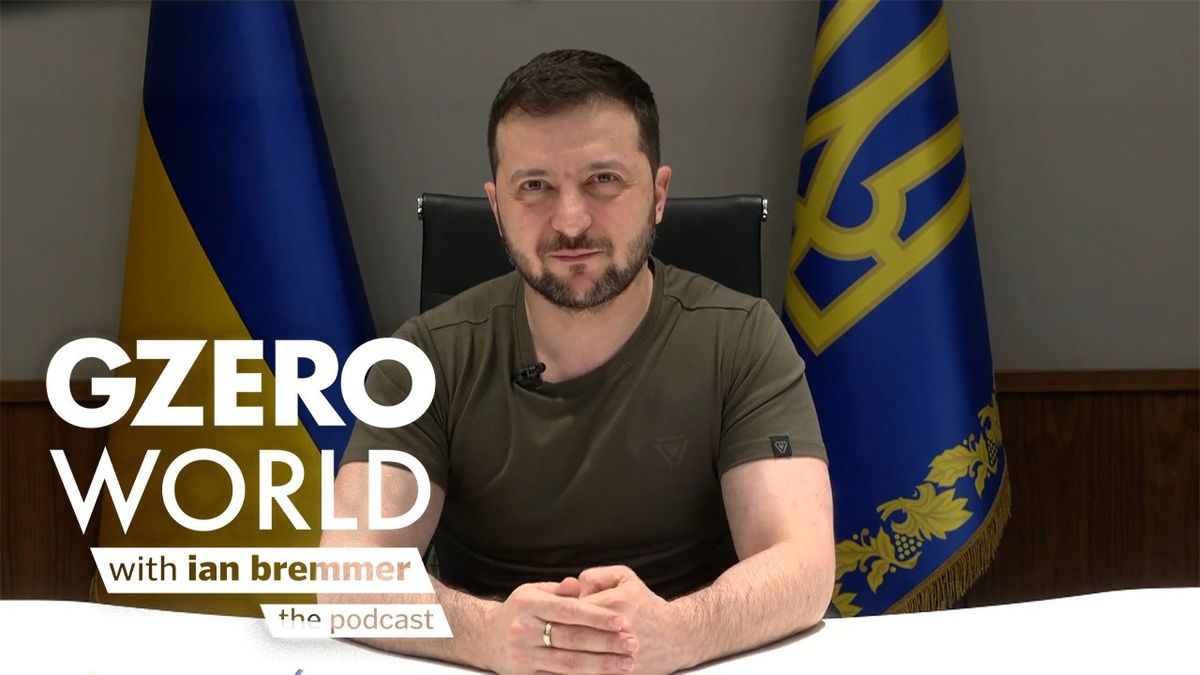 Listen: Ian Bremmer is on the ground in Germany for the annual Munich Security Conference to ask world leaders how much further the West is willing to go in its support for Kiev. As the world marks the first anniversary of the war in Ukraine, Zelensky's military has performed far better against Russia than even some of its staunchest supporters expected when the war began. And Putin's illegal invasion of a soverign neighbor has rallied the West to Kiev's cause.

Estonia's Prime Minister Kaja Kallas has been called Europe's new Iron Lady, and says no Russian war crime should go unpunished. And NATO's Deputy Secretary General Mircea Geoană offers a candid assessment of a war that has no clear end in sight. On the GZERO World podcast, Ian speaks to them both about the lessons learned during year one of the war…and what might happen next.
Subscribe to the GZERO World Podcast on Apple Podcasts, Spotify, Stitcher, or your preferred podcast platform, to receive new episodes as soon as they're published.