Hard Numbers: Myanmar flash mob, global food prices soar, US donates jabs, Denmark's anti-asylum stance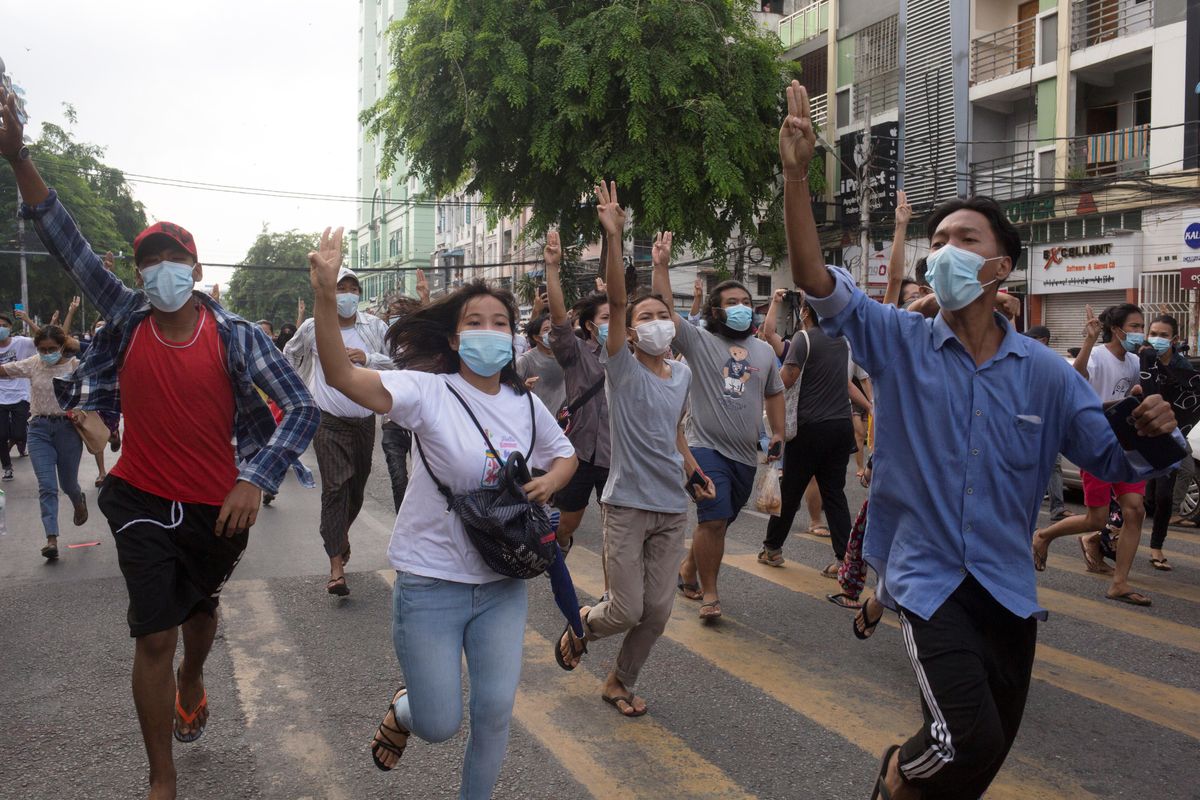 REUTERS/Stringer
400: Roughly 400 pro-democracy activists gathered in the streets of Yangon, Myanmar's largest city, in a flash mob organized on messaging apps to protest the ruling junta. The demonstrators deliberately used this tactic so that they could rapidly disperse before the trigger-happy security forces arrived.
---
40: Global food prices increased in May by 40 percent year-on-year, reaching their highest level in a decade. Food inflation, initially triggered by pandemic-related disruptions, is accelerating in part because of China's growing demand for grains and soybeans, and a severe drought in agricultural powerhouse Brazil.
25 million: The Biden administration will send three-quarters of the 25 million COVID vaccines it plans to donate to countries in Central and South America, Asia and Africa through the global COVAX facility. The remaining 25 percent will go to UN health workers as well as US allies like Canada, Mexico, and South Korea.
70: With 70 votes in favor, the Danish parliament has passed a law that aims to discourage migration by allowing the government to transfer asylum seekers to third countries while they wait for their applications to be processed. Only 24 lawmakers voted against the law, modeled on the Trump administration's "Remain in Mexico" policy, which the Biden administration has just officially rescinded.