Hard Numbers: Zambian election winner, Iran locks down, Israel's booster milestone, Lebanese explosion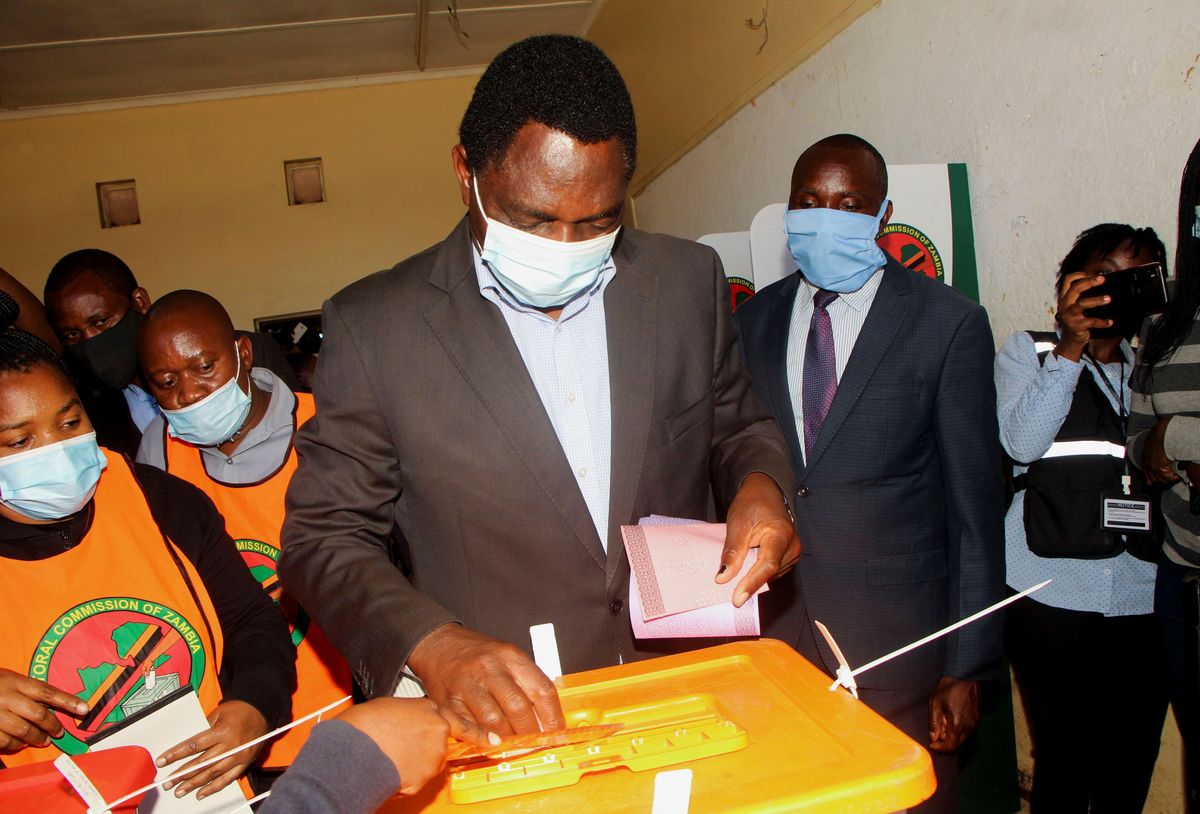 2.8 million: Zambian business tycoon Hakainde Hichilema won the country's general election Sunday, gaining 2.8 million votes, 1 million more than his rival, President Edgar Lungu. The incumbent, who used intimidation and violence to subdue voter turnout, says the vote was rigged, but the African Union and the European Union refute his claim.
---
6: Iran's President Ebrahim Raisi announced a six-day nationwide lockdown Monday as the delta variant surges amid a sluggish vaccine rollout. This comes after Tehran recorded almost 400 deaths on Friday, the highest daily toll in 18 months. Supreme Leader Ali Khamenei has banned imports of US- and UK-made vaccines.
1 million: Justweeks into a new inoculation effort, Israel has now administered 1 million COVID booster shots. Although the World Health Organization opposes boosters until poorer countries vaccinate their populations, the US could soon be following in Israel's footsteps: the CDC has given the go ahead for booster shots for immunocompromised people.
27: A petrol tank explosion in Lebanon's Akkar region killed at least 27 people, injuring scores more. Amid massive fuel shortages, black marketeers were reportedly selling gas when the tanker exploded. This comes just weeks after the country marked the one-year anniversary of the devastating Beirut port explosions.