Join us Wednesday at 11a ET for a live post-election discussion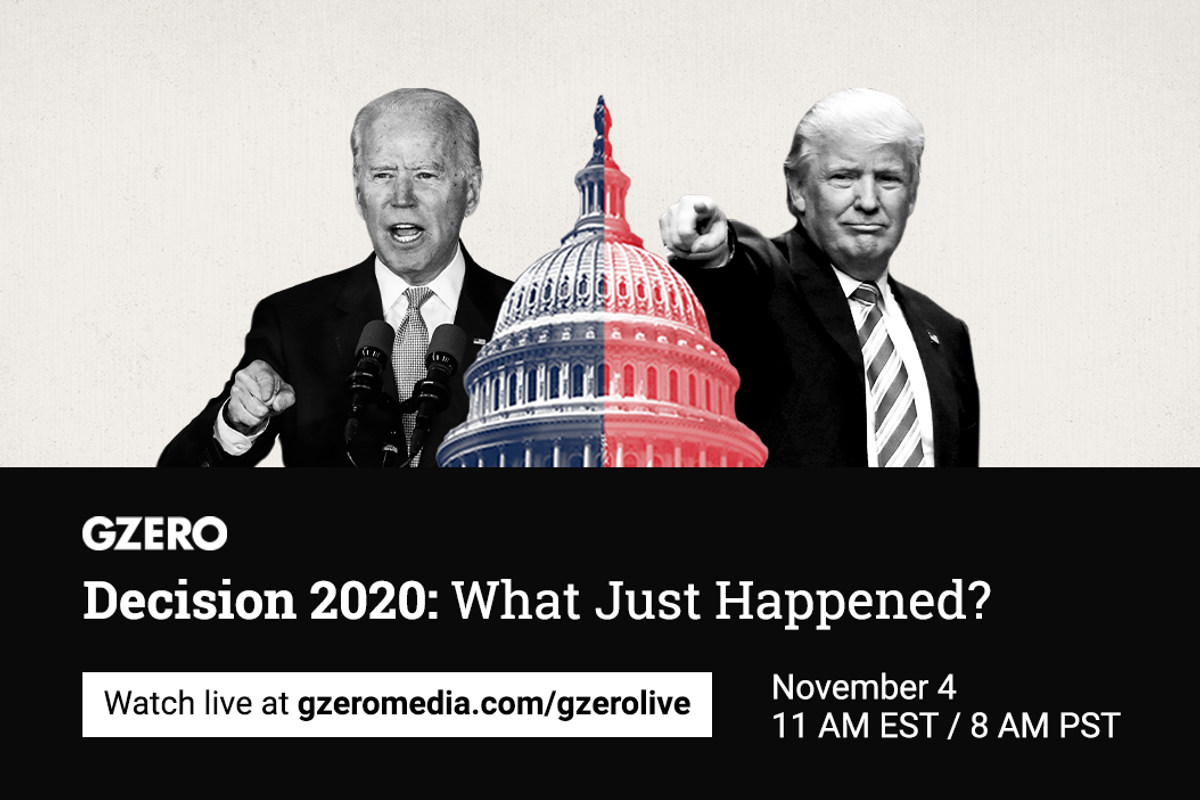 Today at 11a EST, we're gathering a panel to discuss "What Just Happened" with the US election. GZERO Media's Ian Bremmer, Tony Maciulis and Alex Kliment will be joined by The Washington Post's Karen Attiah and Eurasia Group's Jon Lieber to discuss discuss the state of the US following national elections, how we got here, and what's next.
Watch live at: gzeromedia.com/gzerolive.
Decision 2020: What Just Happened?Wednesday, November 4, 11a EST/8a PST
---
Panelists:

Bookmark this link to watch live: gzeromedia.com/gzerolive
Add to your calendar: