What We're Watching: Trump's motives, Hong Kong drama, big birthday surprise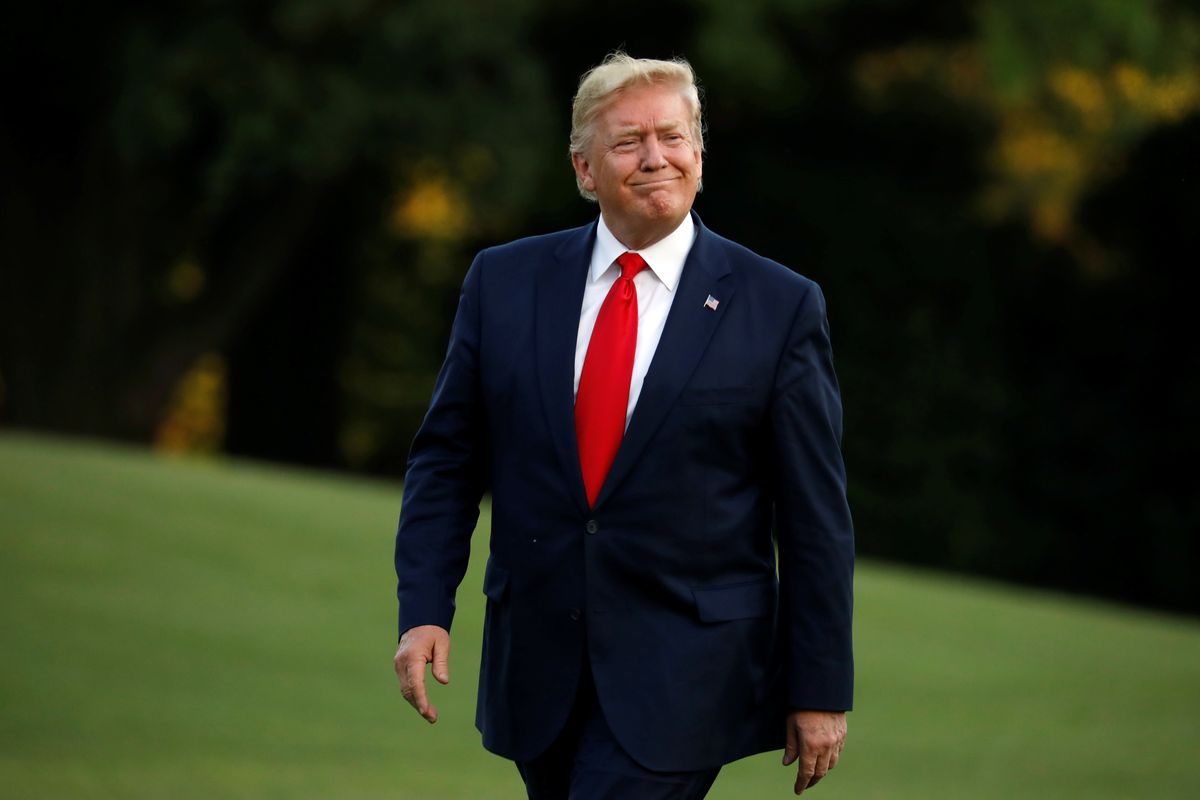 Trump's Added Motivation to Win – The US criminal code sets the federal statute of limitations on obstruction of justice at five years. That appears to mean that if Donald Trump wins reelection next November, he will have presidential immunity from prosecution until it's too late ever to indict him for alleged crimes detailed in the report from former special counsel Robert Mueller. Legal experts can weigh in on the possibility of an asterisk here, but it certainly looks like voters, those who back Trump and those who want him out, will be asked to weigh this factor as they go to the polls next year.
Hong Kong – The drama in the streets of Hong Kong has become even more frightening in recent days. This week, we saw thugs armed with clubs attacking defenseless protesters. After video surfaced of a pro-government lawmaker shaking hands with some of these suspected gang members, demonstrators trashed his office. That legislator then posted social media death threats against a pro-democracy political rival. Officials in Beijing have now explicitly warned that they can send Chinese army troops into Hong Kong, and protesters say they won't be intimidated and that demonstrations will continue. In short, the stakes in Hong Kong are rising, and the escalation of promises and threats continues.
Uganda – A 37 year-old Ugandan pop star, opposition lawmaker, and self-proclaimed "Ghetto President" named Bobi Wine announced this week that he will run for president in 2021 against Yoweri Museveni, the man who has held power in Uganda since Wine was four years old. The singer, whose real name is Robert Kyagulanyi, was arrested for treason last year, and he claims (credibly) that he was tortured while in custody. There's a lot that could go wrong here.
Alexander Kliment – Signal's own Alex Kliment is celebrating a big birthday today. We won't throw out a number, but let's call it the "gateway to early middle age." We're watching to see how Alex, creator of Puppet Regime, marks the occasion, because he's one of the funniest and most creative people in the universe, and because he's our friend. #SignalSalute
What We're Ignoring
French "perverts in the bushes" – We admit it…we only read the headline: "Perverts in bushes are ruining nude zone in Paris park, say naturists." We're ignoring this story because we just don't want to know any more about that.