What we are watching: What Does "Dead" Mean in Hong Kong?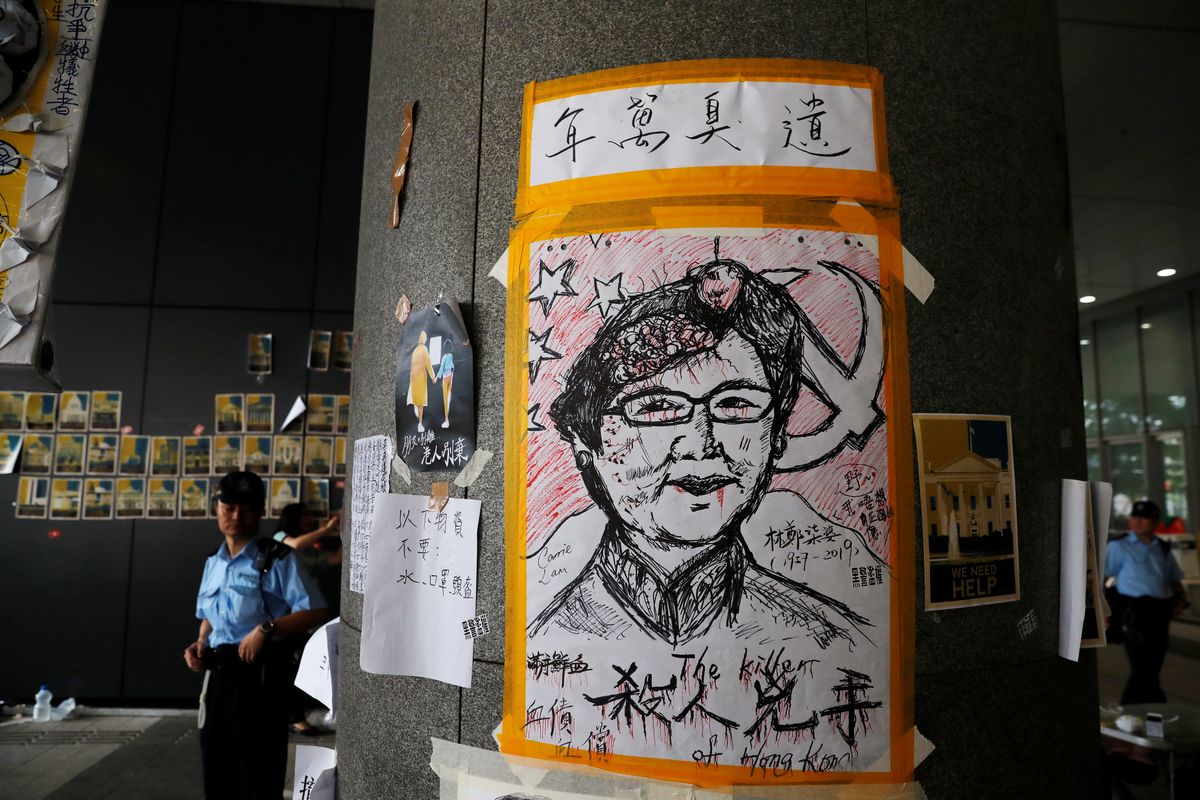 More Trouble in Hong Kong — The headlines say that Chief Executive Carrie Lam has declared the proposed extradition law that has triggered massive (sometimes violent) protests to be "dead," but demonstrators remain defiant. Joshua Wong, a protest leader, tweeted yesterday that Lam is a "habitual liar" and points out that the bill has not been formally withdrawn from the legislative agenda. As we've seen in other countries in recent years, demonstrations driven by a single grievance can abruptly become a broader expression of public anxiety, frustration, and fury. At this point, it appears many protesters won't believe anything Lam says, and Beijing will remain on high alert to ensure Hong Kong doesn't become ungovernable.
A Big Resignation in Mexico — Since taking office, Mexico's President Andres Manuel Lopez Obrador has tried to pursue a leftwing economic agenda without scaring off the financial markets whose investment is critical for the country's economic stability. On Tuesday, that balancing act got much harder when his Finance Minister Carlos Urzua, a former economics professor seen as a bulwark against Lopez Obrador's more extravagant spending impulses, abruptly quit, citing differences of opinion with the president and fiscal incompetence among top officials. We are watching to see if Lopez Obrador tries to restore investor confidence, or if he is willing to take a much riskier gamble on Mexico's future now.
The court case that could break the internet — On Tuesday, the European Court of Justice heard arguments in a case that could determine whether it's legal for internet users' personal data to cross the Atlantic. The case stems from a complaint brought by 31-year-old Austrian privacy activist Max Schrems, who argued that the US mass electronic surveillance programs revealed by the NSA whistleblower Edward Snowden should be enough to prohibit Facebook from scooping up Europeans' personal data, according to the bloc's tough data protection laws. He has already won one court case back in 2015, and now the court will rule on whether two widely-used legal mechanisms for transferring data outside the EU offer sufficient protections to the bloc's citizens. If the answer is no, it would throw internet business models into turmoil and rile US-EU relations. The court is expected to rule on the case later this year.
What we are ignoring:
President Donald Trump's social media summit – Tomorrow, the White House will host a group of "digital leaders for a robust conversation on the opportunities and challenges of today's online environment." On the guest list: A gaggle of media personalities and political activists who have long accused sites like Twitter and Facebook of suppressing conservative views. Not on the guest list, according to recent media reports: Twitter or Facebook. There are plenty of tech issues worth discussing here — including tech companies' growing influence over the way information flows through democratic societies. But this looks more like a fact-free reality TV stunt than a serious attempt at a conversation.