What We're Watching: Elections in Northern Ireland, South African president in trouble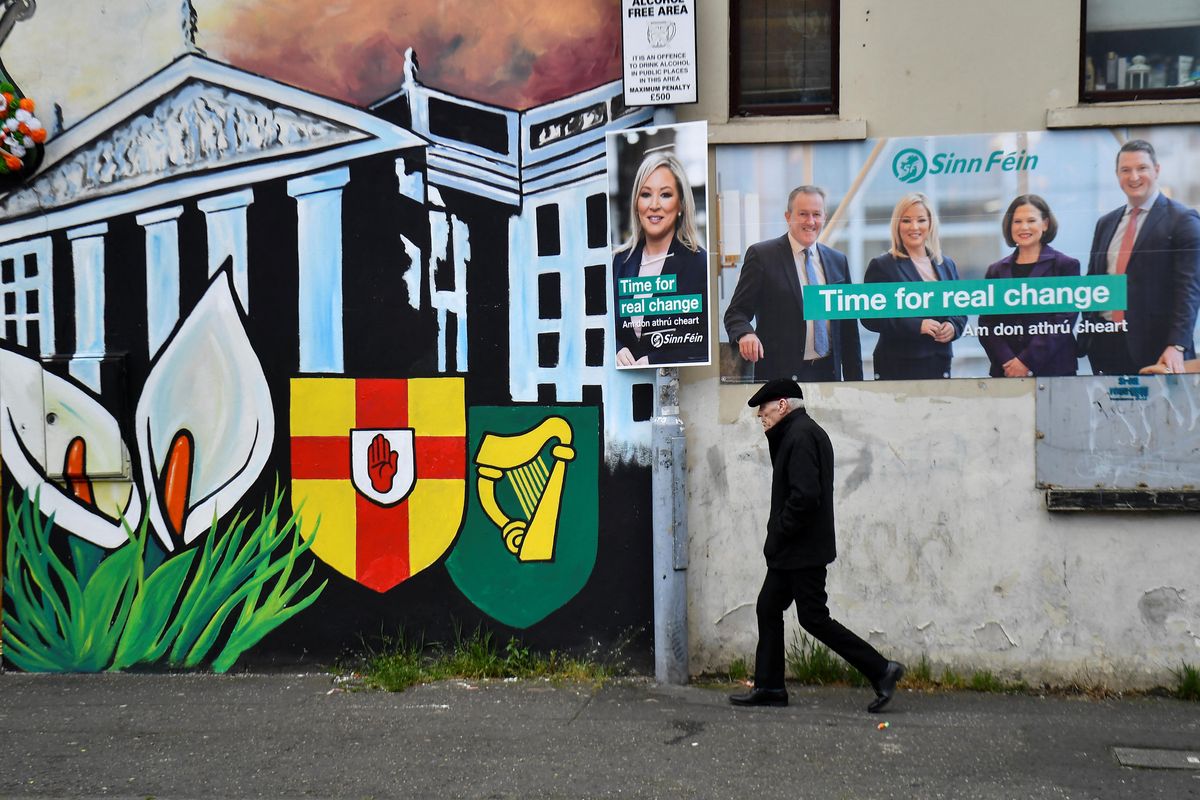 REUTERS/Clodagh Kilcoyne
Northern Ireland's choice
On Thursday, voters across the UK head to the polls for local elections, but it's the contest in Northern Ireland that might make history. Sinn Féin is expected to finish with the most seats in Northern Ireland's assembly. Its victory would be more symbolic than immediately substantive, since power in the assembly must be shared between the two lead parties, and Sinn Féin has focused its campaign on today's economic hardship, not on a century of Irish partition. But the symbolism matters. A Sinn Féin win would mark the first time in Northern Ireland's 101-year history that the UK province is led by a party that supports reunification with the Republic of Ireland, an EU member state. It would make Sinn Féin the most popular party on both sides of the Irish border. And it would prove deeply embarrassing for UK PM Boris Johnson, who is fighting for his scandal-plagued political life at the moment and considering another battle with the European Union over Northern Ireland's place in the EU's single market.
---
Ramaphosa on the ropes
South Africa's President Cyril Ramaphosa is in a
slump
these days. Last weekend, angry miners
booed
him off stage during a May Day rally, the level of anger seemingly taking many by surprise. Ramaphosa's own party is divided over his anti-corruption efforts, and he's being blasted by the opposition for not fixing South Africa's problems, mainly
sky-high unemployment
and a chronic
power crisis
. And to top it all off, the country is suffering its
fifth COVID wave
. The clock is ticking for Ramaphosa, who hopes to be re-elected in December as head of the ruling African National Congress, which has dominated politics in South Africa in the post-apartheid era. Ramaphosa will likely face a tough challenger from the ANC's activist wing, which is aligned with his predecessor Jacob Zuma,
forced
to resign in 2018. Zuma's staying power within the ANC
cannot be overstated
: last July, his 15-month prison sentence for corruption sparked the worst nationwide riots since minority white rule ended in 1994. If Ramaphosa loses the battle for ANC leadership, he'll probably have to step down as president — as Thabo Mbeki
did
in 2008 to make way for Zuma. Can Ramaphosa get back his mojo in time to keep his job?