What We're Watching: Punjab election back on, China-India war of names, Brazil wants peace in Ukraine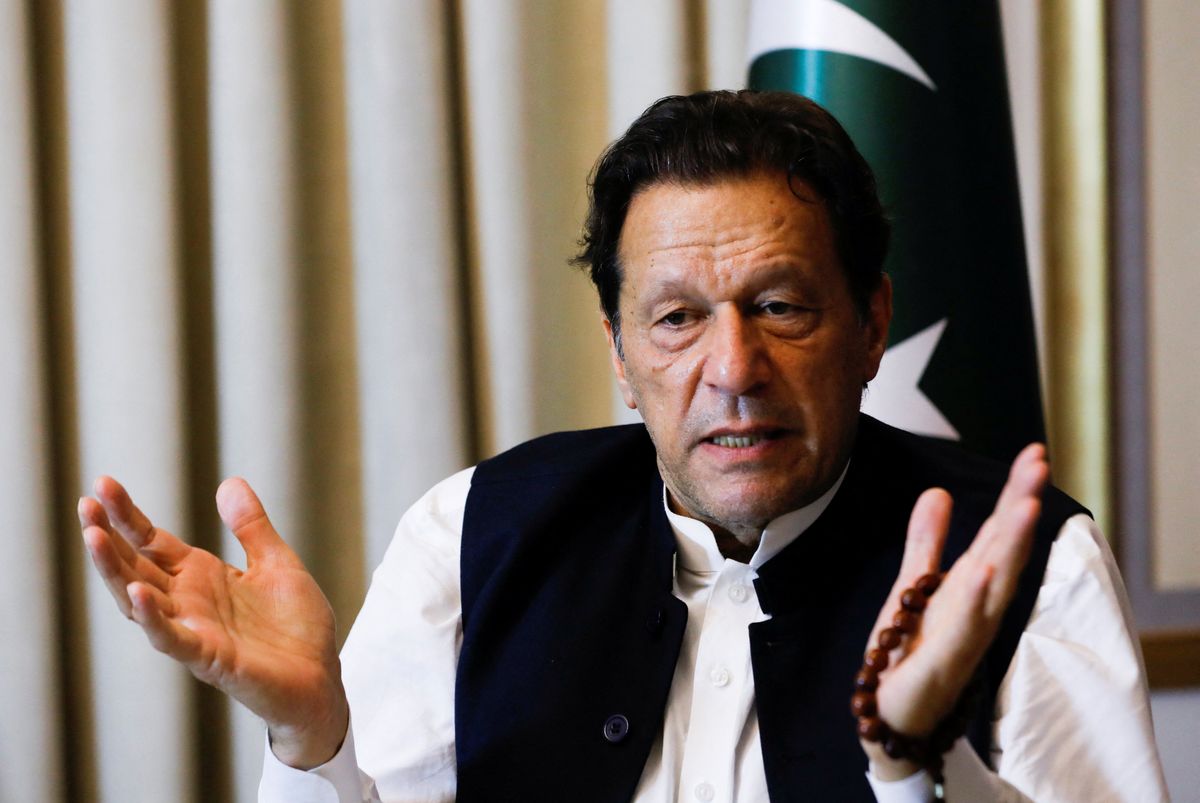 REUTERS/Akhtar Soomro
Constitutional & political crises in Pakistan
Pakistan's Supreme Court has ordered that Punjab, the country's most populous state, can hold elections on May 14, deeming a recent government decision to postpone polls in two states as "unconstitutional."
Quick recap: This comes after Pakistan's Tehreek-e-Insaf Party, led by former PM Imran Khan, filed a petition challenging the government's decision to delay the polls in Punjab and Khyber Pakhtunkhwa from April to October.
The government had attributed the delay to a shortfall in funds due to economic constraints, but the top court ordered the government to release 20 billion rupees ($70 million) to fund the elections.
You'll likely remember that Khan – who was ousted last April in a no-confidence vote and now faces corruption and terrorism charges that he says are politically motivated – is at loggerheads with the central government that's trying to sideline him.
What's more, this comes just days after the government introduced a bill in parliament trying to limit the power of the Supreme Court, which Prime Minister Shehbaz Sharif has long accused of "judicial activism."
While the tussle between the government and the judiciary continues, there is at least one winner here: Khan, whose primary demand since being ousted has been fresh elections, particularly in his home state of Punjab. The last time Punjab held by-polls, PTI won in a landslide.
---
India to China: You can't rename what ain't yours
India is pushing back against China's latest attempt to rename 11 places in the northeastern Indian state of Arunachal Pradesh, which Beijing claims as part of southern Tibet. The names China says it is "standardizing" include five Himalayan mountains.
China has tried before to rename areas in the region, triggering angry responses from New Delhi. In 2017, Beijing did it as payback for India allowing the Dalai Lama to visit Arunachal Pradesh. The motive now is unclear, but the stakes are higher: In June 2020, Chinese and Indian troops had their first violent clash along their disputed Himalayan border since the 1960s. (That skirmish was in Ladakh, another chunk of India that China wants to gobble up.)
The fallout from the 2020 border fight saw India come down hard on China, for instance, by banning Chinese-made mobile apps like TikTok. Several rounds of talks had helped calm things down, but not entirely. Last December, soldiers from the two sides had another icy scuffle, this time in Arunachal Pradesh.
With the militaries of two nuclear-armed regional rival powers on high alert in the world's highest battlefield, what could go wrong?
Brazil visits Russia
On Monday, Brazil's President Luiz Inácio Lula da Silva revealed that he had dispatched his top foreign policy adviser, Celso Amorim, to Moscow for talks with Vladimir Putin on how to stop the war in Ukraine.
It's easy to dismiss the importance of this trip. Putin can stop the war anytime he wants, and a cynic will say Lula simply wants to raise Brazil's international profile with a peace initiative that will make no difference to the conduct of the war.
But this visit reminds us that many developing countries, now struggling with inflation and debt exacerbated by the war, are far more interested in seeing the conflict end as soon as possible than in Western lectures on its importance for the international order.
There's also this comment from Amorim: "There will come a time when, on one side or the other, a realization will emerge that the cost of war – not just the political cost, but the human and economic cost – will be greater than the cost of the concessions needed for peace." He's surely right about that, and if Brazil can play any role at all in helping to shape the eventual peace, the world will become a safer place.