What We're Watching: Australian women demand change, Mexico's immigration crackdown, US vs ISIS in Mozambique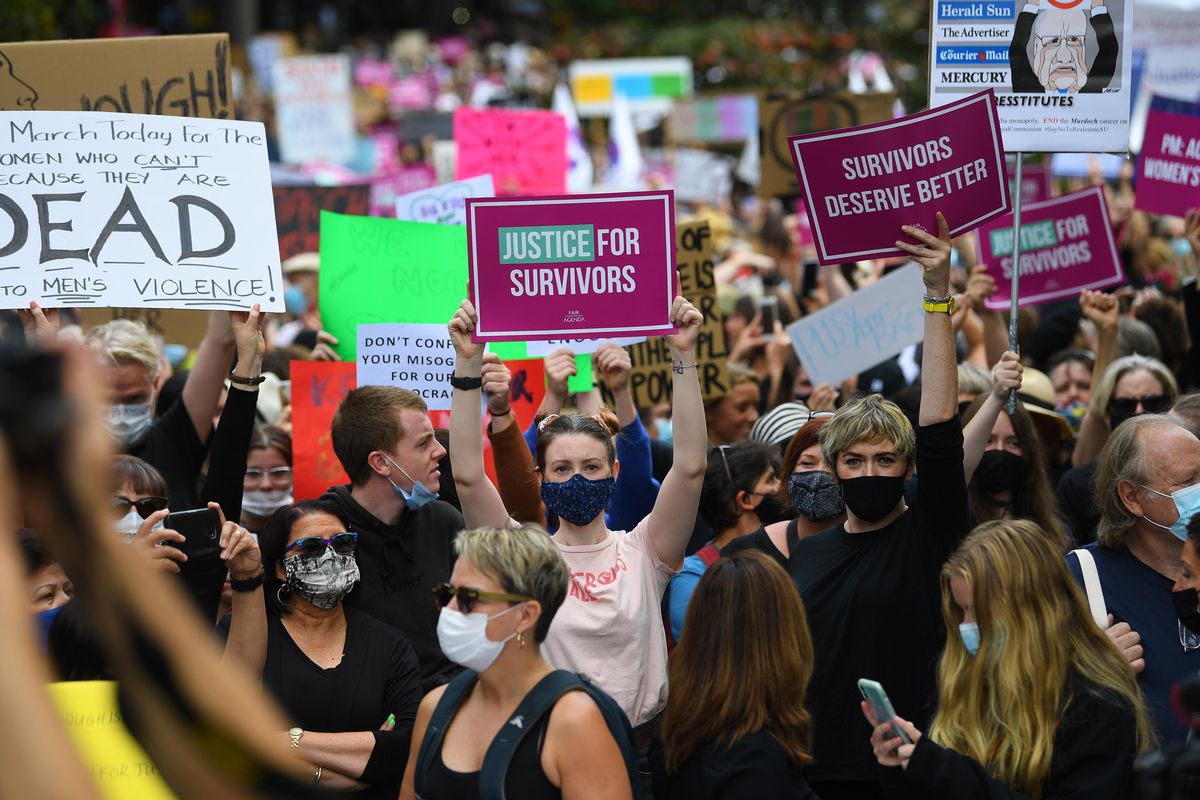 AAP Image/James Ross
Australian women are fed up: Australia's conservative government is facing intense scrutiny after tens of thousands of women marched across the country earlier this week to protest sexual abuse and harassment, which they say is rife — including within the "old boys' club" of politicians in Canberra. The protests follow a spate of recent rape allegations made by former staffers against powerful Canberra insiders, including the sitting Attorney General Christian Porter. Prime Minister Scott Morrison has come under fire for siding with Porter, who vehemently denies the decades-old rape allegations, and for initially refusing to back a thorough investigation. The country's next federal election isn't until next year (though it could come sooner) but the opposition Labour Party has already benefited from the outrage at Morrison's Liberal party, and is pulling ahead in the polls.
---
Mexico cracks down on US-bound migrants: In the weeks after US President Joe Biden took office, Mexican authorities detained more than a thousand migrants from Central America who were making their way towards the US. Biden has pledged to make his immigration policy more humane than his predecessor's — he has stopped the deportation of unaccompanied minors and allowed asylum seekers to remain in the US while their petitions are processed. But he is now contending with a surge of arrivals that officials say is now the worst crisis along the US southern border in decades. Last month, US border agents detained or expelled the highest number of people in two years. The US has pledged to do more to address the violence and poverty that are driving more and more people to flee their homes in countries like Honduras and El Salvador. But in the meantime, the pressure is mounting not only on Washington, but also on Mexico, which is concerned about large numbers of undocumented migrants crossing its territory, particularly if they are being smuggled by criminal gangs.
US helps Mozambique fight ISIS:
US special forces are
training
Mozambican marines as part of the local military's latest push to expel Islamic State-allied militants who control vast swaths of northern Cabo Delgado province. The insurgency has caused a major
humanitarian crisis
: more than 2,500 people have been killed and over 700,000 have fled their homes over the past four years, while kids as young as 11 have been beheaded by the insurgents,
according
to Save the Children. But for Mozambique it's also about the cash: the insurgents control a key port with access to the country's lucrative offshore natural gas reserves. Meanwhile, as neighboring countries like Tanzania watch the ISIS foothold nervously, Maputo is running out of options: when Russian mercenaries didn't get the job done, the Mozambicans then turned to South African hired guns, and finally to the EU (which
offered training
but no boots on the ground). Now it's America's turn.