What We're Watching: Brexit endgame, Ghana's election, China-India water war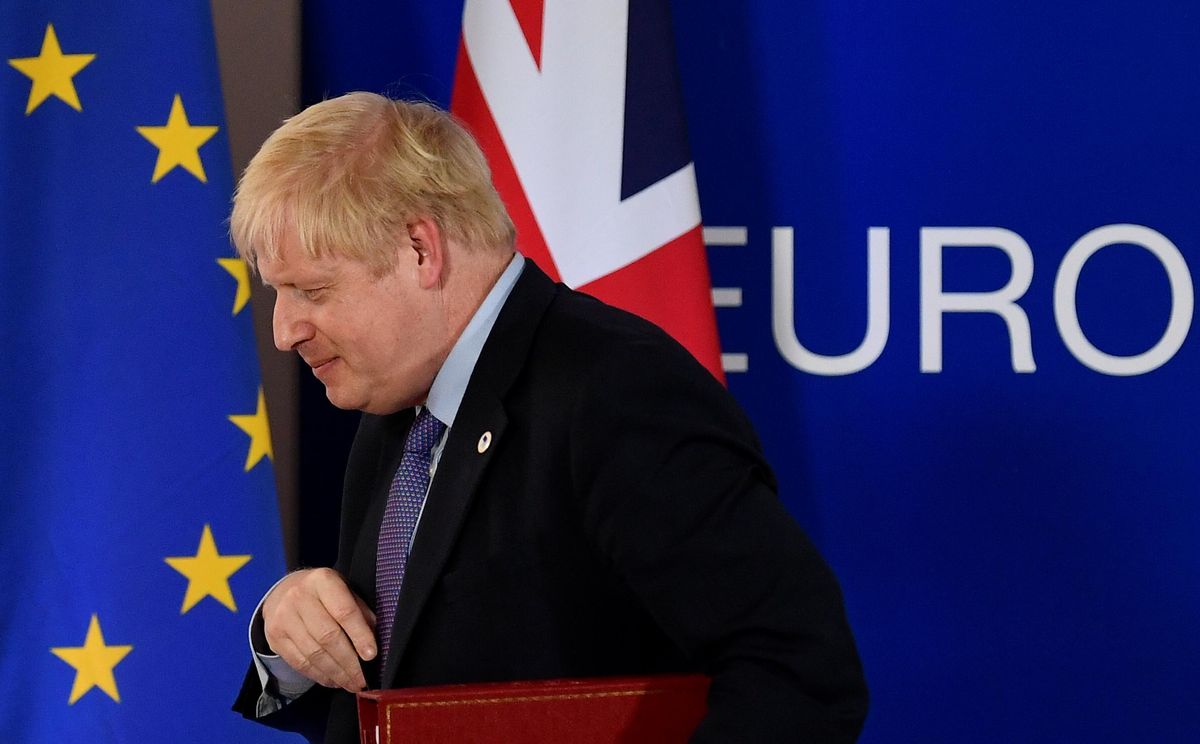 The final act of Brexit: British Prime Minister Boris Johnson and European Commission President Ursula Von der Leyen agreed on Monday to meet in person in Brussels "in the coming days" in a last-ditch attempt to reach agreement on the post-Brexit relationship between the UK and the EU. One of the major outstanding issues is labor and environmental standards. Johnson's key supporters want as much autonomy as possible, while Brussels worries that if the UK adopts laxer protections (which cost less to obey), London could flood the EU with cheaper goods. Another (fish)bone of contention is the level of access that EU fishermen would have to British waters. If the two sides cannot get to yes this week, then we'd we well on our way to the feared "no deal" scenario in which the UK and EU, lacking a trade agreement, impose much higher tariffs on each other, potentially dealing a huge blow to economies on both sides of the English Channel.
---
Ghana's "battle of two giants": Ghanaians went to the polls Monday to elect a new parliament and president in a race dubbed the "battle of two giants," because it is the fourth electoral clash between President Nana Akufo-Addo and his opponent John Mahama, a former president himself. But while Akufo-Addo was elected four years ago promising to root out corruption, many say he has failed to tackle the problem, which is still endemic in Ghana's politics. Still, it's a stretch for Mahama to attack the current president over corruption, considering that Mahama himself left office amid accusations that he had accepted corporate kickbacks. Whoever prevails has his job cut out for him. Ghana has long been a beacon of democracy and peace in West Africa, but the nation is struggling to deal with its first economic contraction in four years, rising unemployment, and shortfalls in healthcare infrastructure and education.
India-China water war:
Beijing and New Delhi have long been at loggerheads over a
disputed border area
in the Himalayan mountains, which led to massive skirmishes earlier this year. Now, the two Asian powers are battling it out over water.
China says
that it is building a hydroelectric project in one of the largest rivers in the world that it calls Yarlung Zangbo, but that the Indians call the Brahmaputra river. After Beijing announced the project, which could be Beijing's biggest hydropower project in history if it comes to pass, New Delhi
said
that Beijing's aggressive plans could have major implications for India's food and water security, and that it would give China too much power to use the crucial waterway as a "weapon." Indian officials also said they were considering a rival water
project
in the same waters, spanning from Arunachal Pradesh state to neighboring Bangladesh.
Analysts
say that things could quickly spiral out of control because the two powers have not honored a water-sharing agreement, which usually governs plans and discussions surrounding new water projects.