What we're watching: China wants to commercialize the moon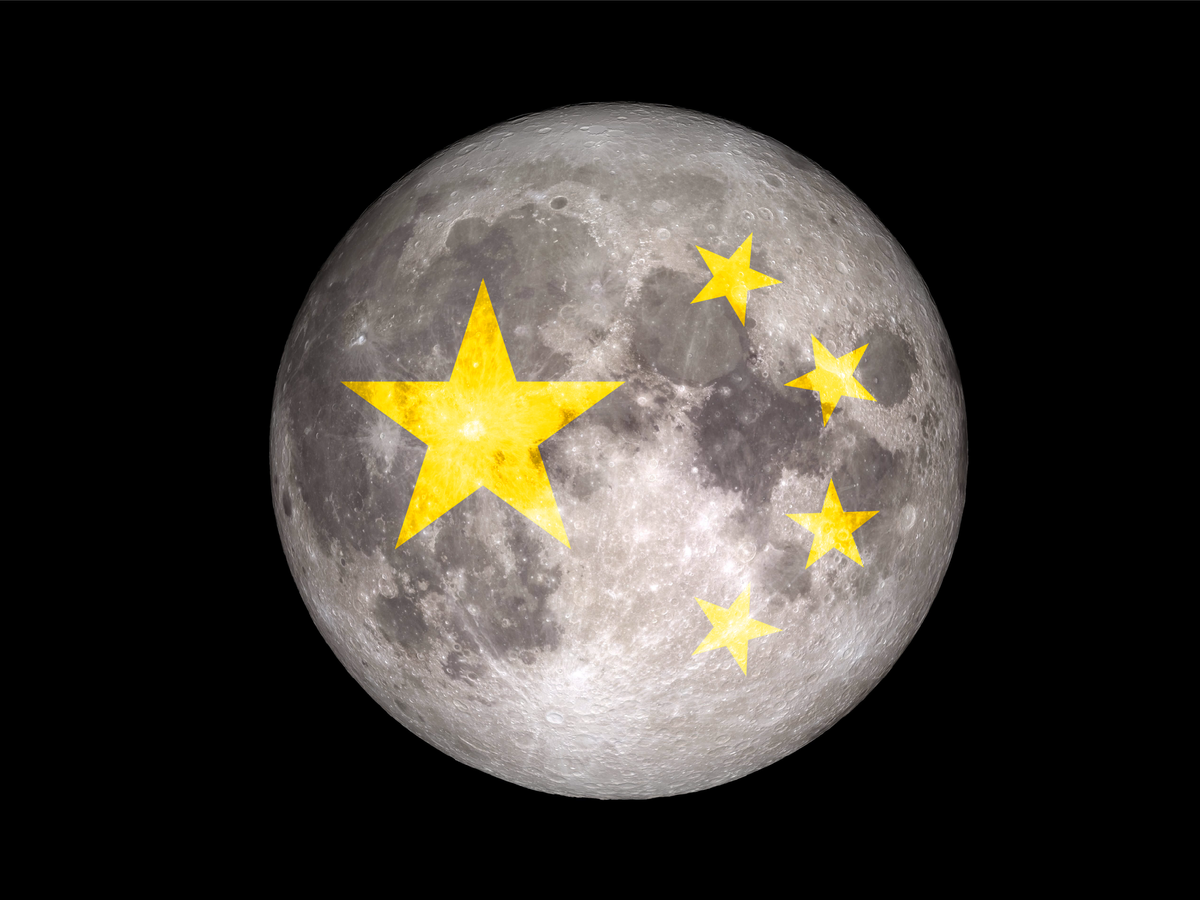 China's $10 trillion plan to commercialize the moon: Even for a country famous for its ambitious, headline-grabbing plans, this one's a doozy: China is mulling a new "Earth-moon space economic zone" that would create $10 trillion of new economic value by 2050. For context, that's nearly double China's current GDP. It may be half-baked, but don't dismiss the plans as pure science fiction: Beijing has been pumping money into its rocket program and even landed a probe on the dark side of the moon in January. We'll be watching China's plans with a wary eye on Washington too. If President Trump can't stomach the idea of China out-foxing the US on technology and trade, he's going to really hate it if the Communist Party tries to beat the USA at making a fortune in space. Space Force: battle stations!
---
"Leftwing bandits" vs "racist misogynists" in South America: Last week's presidential election in Argentina, won by the Peronist Fernandez-Fernandez ticket, has pitched the country leftward again. That could spell big trouble for ties with neighboring Brazil, which is currently governed by far-right firebrand President Jair Bolsonaro. The bilateral sniping has already started. Bolsonaro has called Argentina's new leaders "red bandits" and threatened to kick the country out of Mercosur, the region's largest trade bloc (he can't do it, but it's the thought that counts.) Meanwhile, Alberto Fernandez, Argentina's president-elect, has called Brazil's president a "racist, misogynist" and openly supported Brazil's jailed leftwing former President Lula, whom Bolsonaro and his followers despise. Not in recent memory have South America's two largest economies been so far apart ideologically, and that bad blood will soon taint two key regional issues: the crisis in Venezuela, where Buenos Aires is likely to be more sympathetic to the Maduro regime; and the future of the massive Mercosur-EU trade deal, which has yet to be ratified on both sides of the Atlantic.
Saudi Aramco's stock price: Saudi Arabia said on Sunday that it would proceed with the long-awaited initial public offering of its state-run oil company, Saudi Aramco, the world's biggest petroleum producer. The IPO, which could be the largest in history, has been held up amid weak oil prices and the controversy surrounding Crown Prince Mohammed bin Salman's alleged role in the death and dismemberment of Saudi journalist Jamal Khashogghi last year. We're watching this story in two ways: Narrowly, to see how this monster actually prices: MBS, who had originally hoped to fetch a $2 trillion valuation by selling part of Aramco, may well have to accept a lower price than he originally wanted. But we're also watching the broader political implications, since taking Aramco public is the centerpiece of the crown prince's ambitious (and potentially risky) plan to wean Saudi Arabia off its reliance on oil.
What We're Ignoring:
Mr Mukhlis' moralizing: You can draft laws that criminalize adultery, if you like. You can even prescribe quasi-medieval punishments for it. Like, publicly-lashed-by-a-masked-man-holding-a-rattan-cane type of punishments. But if you're going to do that, ideally you want to avoid getting caught by the police, in a car near the beach, making out with a woman who isn't your wife. That's exactly what happened recently to Mukhlis bin Muhammad, a religious leader from Indonesia's ultra-conservative Aceh province, where a strict version of Islamic sharia law has been in place for more than 15 years. The wayward Mr Mukhlis, who was part of the council that drafted the region's tough adultery rules, was lashed 28 times for his transgressions. We're going to go ahead and assume it's okay to ignore Mr Mukhlis' moralizing from now on.