What We're Watching: Hong Kong Apps, Russia-Ukraine Prisoner Swap, Brexit by the Letter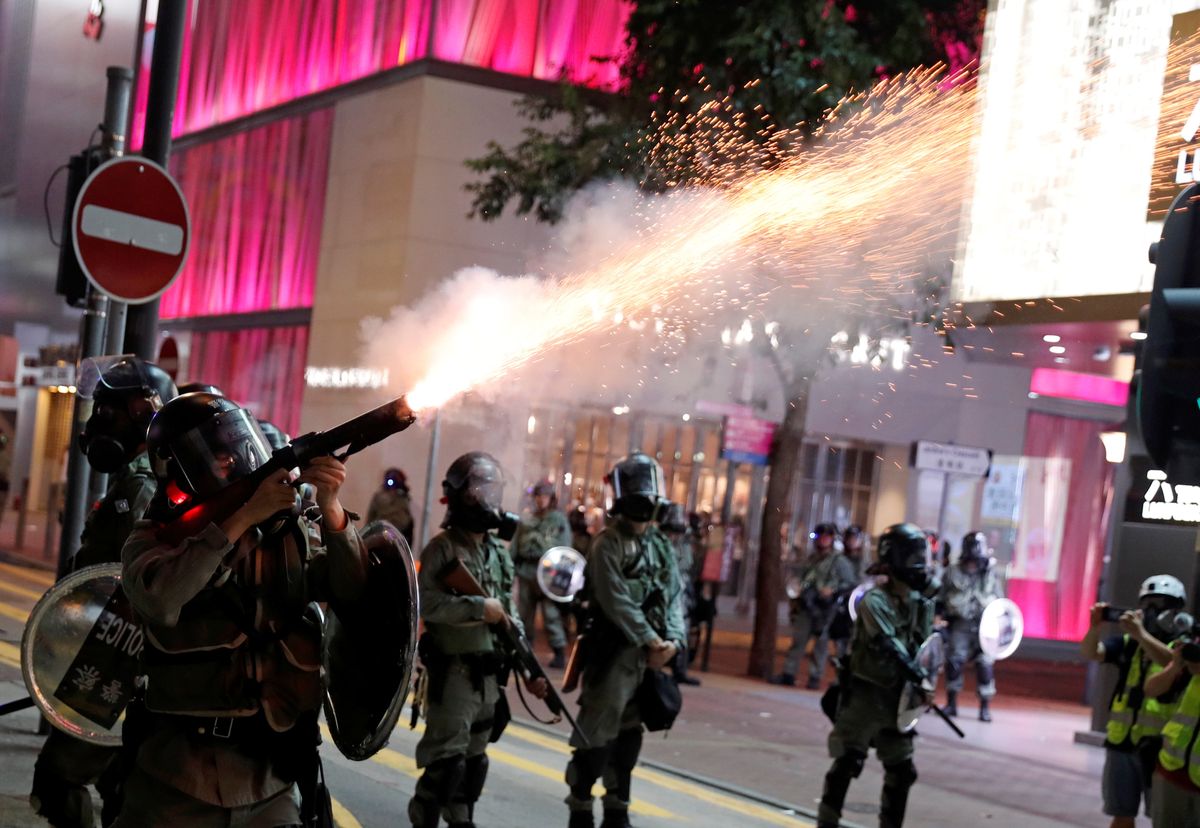 Brexit by the Letter? Britain's parliament is now suspended ("prorogued") for five weeks. Opposition MPs have made clear they won't give PM Boris Johnson the elections he wants until a law is implemented that blocks the potential for a no-deal Brexit. They've also voted to force Johnson to ask the EU for an extension of the October 31 Brexit deadline. What spectacular political gymnastics will Johnson conjure up next to avoid complying with this? Will he send the required letter asking the EU for that extension, and then send another that says he was joking? Send the letter, but call on a sympathetic EU government to veto the extension request? Call a vote of no-confidence in his own government to force elections? Resign? All these options are under discussion in the British press. And now that colo(u)rful Commons Speaker John Bercow vows to leave his post on October 31, will he pursue a career as a wrestling referee?
---
Hong Kong Crowdsourced Protest Maps — Violent protests and police crackdowns continued this weekend despite chief executive Carrie Lam's decision to withdraw the extradition bill that started it all. Thousands of activists gathered outside the US embassy Sunday to sing the Star Spangled Banner and ask for American help to "liberate" their city, while on Monday students formed human chains to support calls for a more accountable government. The basic problem remains: the protesters want more self-rule than China's hardline President Xi Jinping is willing to deliver. We're also watching how technology is quite literally shaping the protests: activists have developed real-time crowd-sourced maps that indicate where the police are, along with an amazing phone-to-phone "ripple" transmission system that is meant to overcome slow cellular data speeds. Check out Quartz's feature on it here.
Russia and Ukraine Exchange Prisoners — Russia and Ukraine exchanged dozens of prisoners this weekend in a move that European and American leaders hailed as a step toward ending the five-year long conflict over eastern Ukraine and Crimea. The freed prisoners include 24 Ukrainian sailors captured by the Russian Navy in a clash last fall, a Ukrainian filmmaker accused by Moscow of terrorism, and a Russian citizen who was involved in the separatists' downing of Malaysian Airlines flight MH17 in 2014. We are watching to see if this is really, as President Trump says, a "first giant step towards peace." We are skeptical, because the basic problem of the Ukraine conflict is intractable: Russia wants Kyiv to give the Russian-backed eastern provinces a measure of influence over Ukraine's foreign policy, but that's not something Ukraine's parliament can agree to. And forget about Russia ever giving back Crimea.
What We're Ignoring

Saudi Arabia's Bid to Influence the Influencers — Over the past few months Saudi Arabia has tried to bleach the stain left by allegations that its agents murdered journalist Jamal Khashoggi last October. One approach has been to fly Western Instagram influencers to the kingdom to show their followers how progressive and cool it is to visit (there are reports that Riyadh will begin issuing tourist visas for the first time later this month.) There are many reasons to want to visit Saudi Arabia – we'd love to see in person how Crown Prince Mohamed is cautiously liberalizing some areas of society while also ruthlessly crushing dissent. But the chance to mingle with clueless Western "influencers" like Aggie Lal posing in orientalist fantasy getups isn't one of them.