What We're Watching: Pelosi's farewell, #RIPTwitter, Malaysian vote, Iranian rage, UK austerity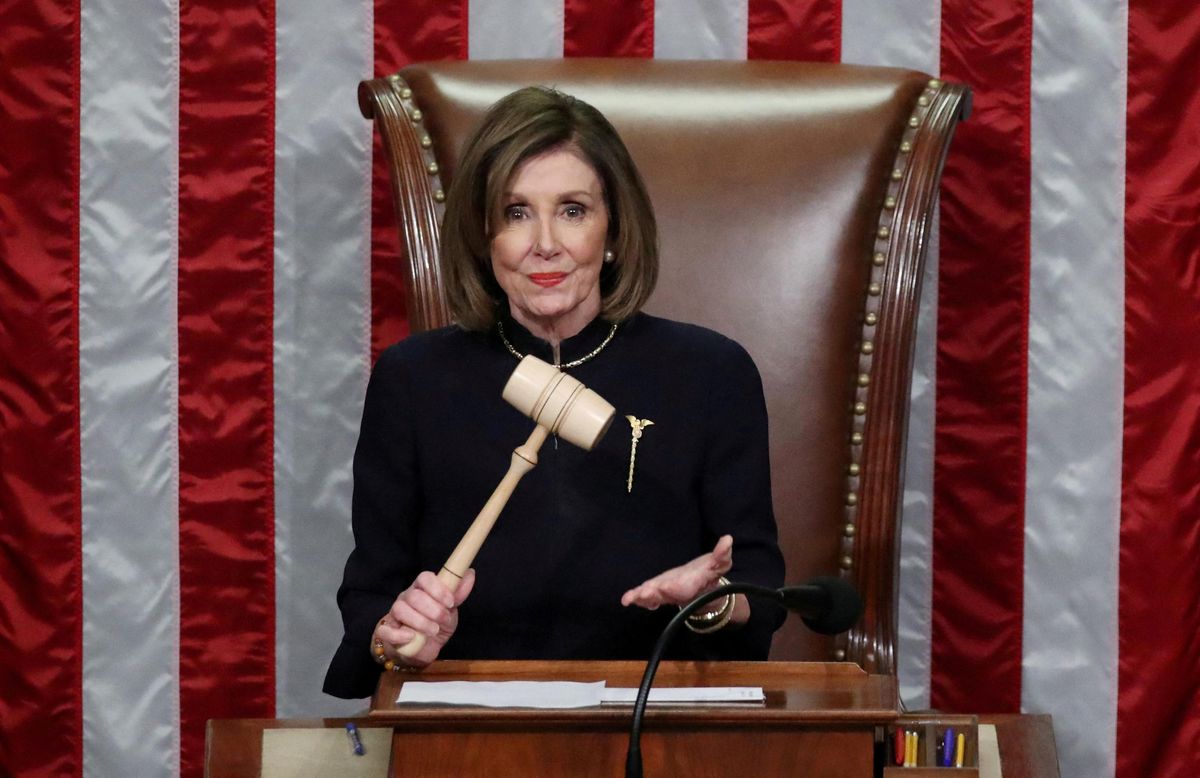 REUTERS/Jonathan Ernst
Pelosi takes a final bow
Nancy Pelosi is standing down as leader of the Democratic Party in the US House, but she'll remain in Congress as a representative of San Francisco. She was both the first woman to serve in the ultra-powerful role of House Speaker and a hate figure for many on the right. Pelosi's personal toughness, Herculean fundraising prowess, and ability to hold together the typically fractious Democratic Party in the House will remain her legacy for Democrats. For Republicans, seeing her pass the gavel to one of their own in January will mark a moment of triumph in an otherwise disappointing midterm performance. In announcing her plans, Pelosi noted that "the hour has come for a new generation to lead the Democratic caucus." At a moment when both parties are led by politicians of advancing age, that's a big step – and a trend we'll be watching closely as a new Congress takes shape and the next race for the White House begins. Eurasia Group US Managing Director Jon Lieber says his bet is on 52-year-old Hakeem Jeffries taking the Democratic reins. If Jeffries gets the job, he'll make history as the first Black politician to lead a party in Congress.
---
The fate of an endangered bluebird

Are these possibly the final hours for Twitter? Will the social media company, recently purchased and immediately upended by Elon Musk, survive longer than the proverbial head of lettuce? No one really knows now, after the company announced late Thursday that its offices would be closed until Monday as it deals with mass resignations. The wave of departures was triggered by Musk's hardass demand earlier this week that employees agree to a "hardcore" work environment or take three months of severance and be gone. Hundreds, if not thousands, evidently took option two. Taken alongside an earlier wave of Musk's planned layoffs, some estimates say as many as three-quarters of the company's workers could be gone now. Will Musk take the L and backtrack on his "hardcore" demand, or will he double down and try to run the company with a skeleton crew? Regardless, just weeks into the era of Musk, Twitter is looking less like the free speech "town square" that he envisioned and more like the town circus.

Malaysia's election head-scratcher
Malaysians go to the polls Sunday to vote in their first national election since 2018, when the opposition Patakan Harapan Party ended the Barisan Nasional coalition's 60-year stranglehold on power after then-PM Najib Razak got busted in the billion-dollar 1MDB corruption scandal. Since then, though, Patakan has lost its mojo due to infighting and defections to Najib's own UMNO party, which — we kid you not — is now part of the coalition government. Further complicating things is that Patakan's new leader is Najib's old mentor, former PM Mahathir Mohamad, who's running for a seat in parliament — and perhaps the premiership for the third time — at the ripe young age of ... 97. Meanwhile, Najib is behind bars. Malaysian politics take complicated to a whole new level, but the gist of it is this: It's unlikely any party will get an outright majority, so the most likely outcome is a hung parliament that'll result in another shaky coalition or a fresh election.
Rage fuels Iran protests
"We'll fight! We'll die! We'll take back Iran!" protesters are chanting in Tehran these days. And indeed, many have fought and died. At least 15 were reportedly killed on Wednesday night, including a 9-year-old boy, amid widespread demonstrations against Iran's repressive regime and Supreme Leader Ayatollah Ali Khamenei. The country has been rocked by protests since mid-September, when 22-year-old Mahsa Amini was beaten to death by cops for wearing her hijab "improperly." The last couple of days have seen commemorative demonstrations to mark the deadly Nov. 2019 protests that erupted over fuel prices. The Islamic Republic is reportedly growing concerned by the increasing violence involved in demonstrations, with government rhetoric referring to "armed" protesters as "separatists" and even "terrorists." Thousands have been arrested, and at least four protesters have been sentenced to death. We'll be watching this weekend with concern for how heated and deadly things get.
Britain braces for economic hardship
2022 has been tough for Brits — and the next 18 months will be even worse. On Thursday, Chancellor of the Exchequer Jeremy Hunt finally
unveiled
his much-awaited fiscal plan, the first under
PM Rishi Sunak
, warning families that their living standards could fall by as much as 7% until at least mid-2024. Nixing almost all of the tax-cutting yet free-spending "mini-budget" that
cost Liz Truss her premiership
a month ago, Hunt confirmed big tax hikes and spending cuts that Downing St. cannot avoid in order to keep the UK's finances in check amid a deep economic crisis and energy crunch. The chancellor's message was dark: Brits will need to tighten their belts to get through this rough patch. Still, how the people cope with austerity could determine Sunak's political fate. The newly minted PM is not required to call a new election until the end of 2024, but he might not have a choice if voters blame him for their dire straits. And that's just what the opposition Labour Party — now
leading the polls
by more than 40 points, its biggest margin ever — is waiting for.
This was featured in Signal, the daily politics newsletter of GZERO Media. For smart coverage of global affairs that normal people can understand, subscribe here.