What We're Watching: Pentagon leaker suspect arrested, Gershkovich swap chatter, Uruguay's free trade ambitions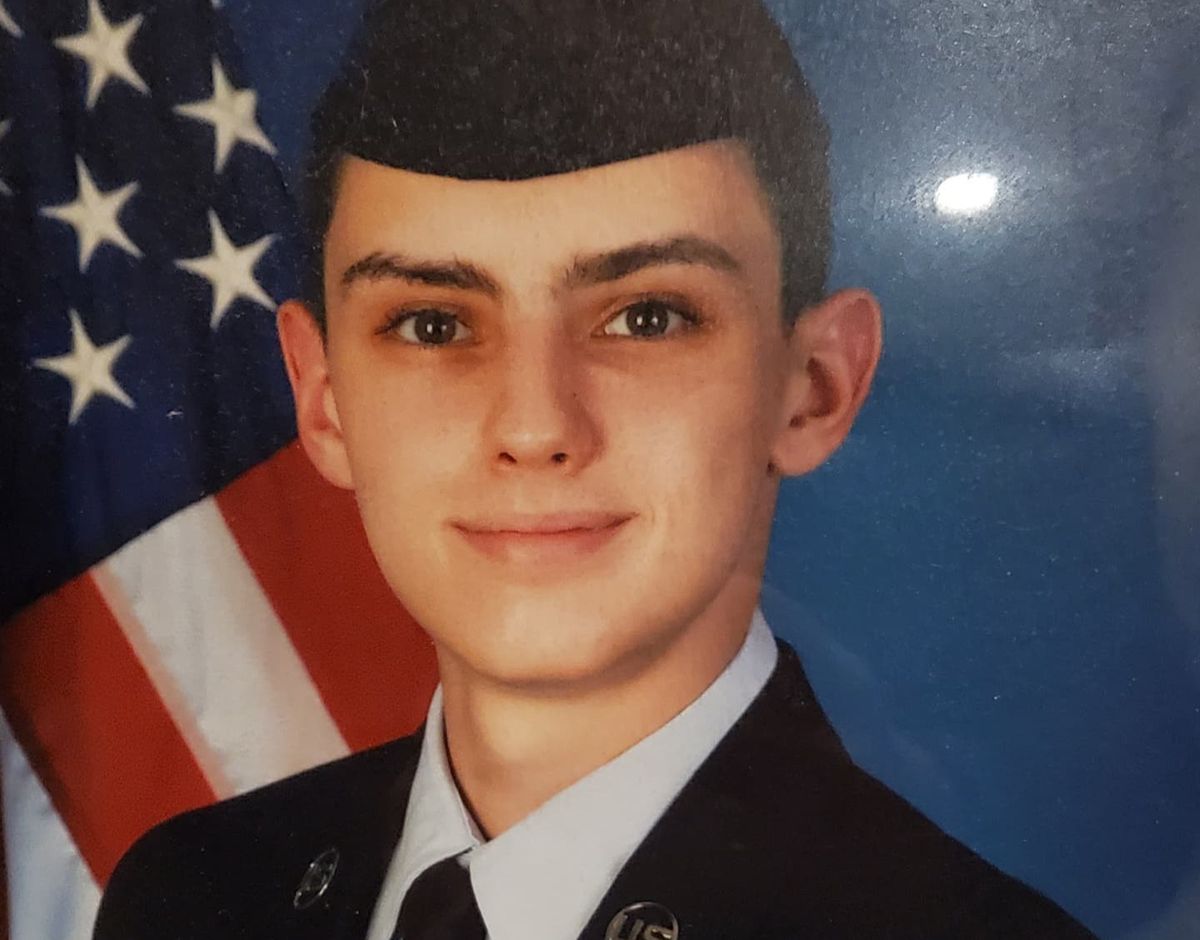 Photos: Facebook via EYEPRESS Images via Reuters Connect
And the suspected leaker is ...
On Thursday afternoon, the FBI arrested a suspect in the most damaging US intel leak in a decade, identifying him as Jack Teixeira, a 21-year-old member of the Massachusetts Air National Guard. Teixeira was reportedly the leader of an online gaming chat group, where he had been allegedly sharing classified files for three years. If convicted of violating the US Espionage Act, he could spend the rest of his life behind bars. Teixeira will appear in a Boston court on Friday.
We know that the chat group was made up of mostly male twentysomethings that loved guns, racist online memes, and, of course, video games. We don't know what motivated the leaks, what other classified material the leaker had, or whether any of the docs were divulged to a foreign intelligence agency.
Arresting a suspect, though, is just the beginning of damage control for the Pentagon and the Biden administration. Although the content of the leaks surprised few within the broader intel community, many might not have realized the extent to which the US spies on its allies.
Uncle Sam obviously would've preferred to have intercepted the message this scandal sends to America's enemies: US intel is not 100% secure.
---
Russia is maybe considering swap for Evan Gershkovich
A top Russian diplomat suggested Thursday that Moscow could explore a prisoner swap with the US in order to release American journalist Evan Gershkovich, whom Russian authorities jailed earlier this month on espionage charges.
But first, said Deputy Foreign Minister Sergei Ryabkov, the trial against Gershkovich will have to play out in full. That could take as long as a year.
What might Russia want in exchange? Hard to say. Last year, the Kremlin swapped WNBA star Brittney Griner, convicted of a drug offense while traveling in Russia, for notorious arms dealer Viktor Bout. At the time, the Kremlin also reportedly sought the release of a Russian assassin from a German prison, but that swap broke down when the Kremlin refused to also release Paul Whelan, an American currently serving an espionage sentence in Russia.
A year from now, the world, and the Ukraine war, might look very different. But expect the Kremlin to throw the book at Gershkovich to maximize their leverage ahead of any talks about his release.
Meanwhile, elsewhere in Russia's prison system, opposition leader Alexei Navalny — currently in solitary confinement — has suffered a fresh health crisis that his spokeswoman says is another attempt to poison him.
For context, see our recent interview with Daniel Roher, director of the Oscar-winning documentary Navalny.
Uruguay's FTA dream
Uruguay's Foreign Minister Francisco Bustillo will soon meet with Chinese officials to take steps toward establishing a Free Trade Agreement between the two countries. Uruguay has wanted an FTA for three decades, and the timing might finally be right as China seeks to increase its influence in South America.
Getting an FTA with China has been a priority for Uruguay's President Luis Lacalle Pou's administration. The meeting will come on the heels of trade talks between Brazil and China, countries that saw their two-way trade hit a record $171.5 billion in 2022. Uruguay wants in on the action.
China has deepened its trade relationships in Latin America throughout the 21st century, beating out the US as the region's largest trading partner. Beijing benefits politically from these partnerships, gaining votes at the UN and support for Chinese appointees to multinational institutions, as well as the ability to implement technology standards into regional infrastructure.
But not all of Uruguay's neighbors are comfortable with China's swelling influence in the region, or with Uruguay flying solo. Uruguay is facing resistance from other Mercosur countries that favor negotiating regional trade deals as a bloc. Paraguay, which still recognizes Taipei in lieu of the government in Beijing, is leading the pushback – a conflict that could test one of the bloc's few rules: a restriction on making preferential agreements with third countries.