What We're Watching: Russian draft goes online, abortion pill ruling, US inflation slows, Taiwan gets new presidential candidate, Biden bets big on EVs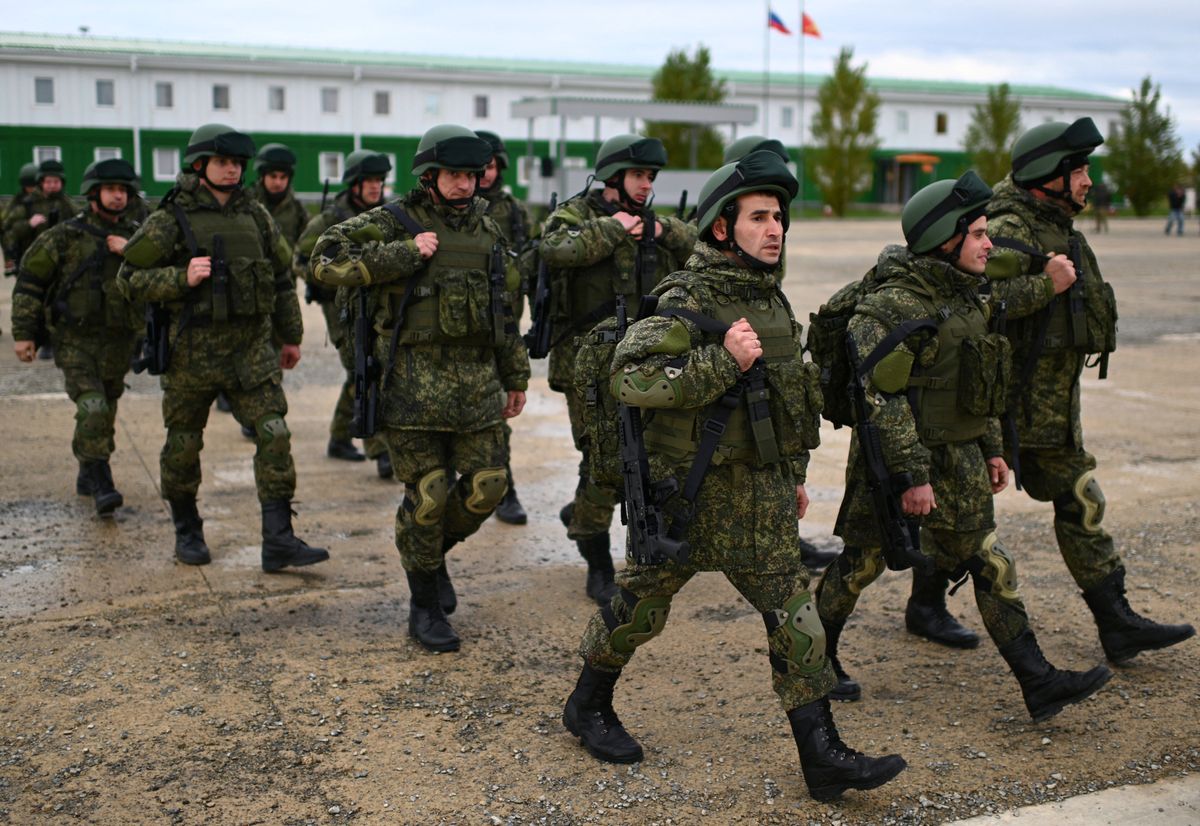 REUTERS/Sergey Pivovarov
Russia's digital draft
If you're a young male citizen of Russia, it just got harder for you to hide from the war in Ukraine. The State Duma, Russia's parliament, approved legislation on Tuesday that allows the government to send a military summons online instead of serving the papers in person. The upper house swiftly passed it into law on Wednesday.
"The summons is considered received from the moment it is placed in the personal account of a person liable for military service," explains the chairman of the Duma's defense committee, though the Kremlin insists no large-scale draft is imminent. If the person summoned fails to report for service within 20 days of the date listed on the summons, the state can suspend his driver's license, deny him the right to travel abroad, and make it impossible for him to get a loan.
The database that provides names of potential draftees is assembled from medical, educational, and residential records, as well as insurance and tax data. Thousands of young Russians have already fled their country. Many more may soon try to join them.
---
Abortion pill stays on the market, but access rolled back
As the battle over abortion medication continues in the US, a federal appeals court has ruled that mifepristone – a drug approved by the Food and Drug Administration in 2000 – can remain on the market until the full case can be heard, likely by the Supreme Court.
Still, the court – made up of three appellate judges all appointed by Republican presidents – ruled that mifepristone cannot be sent by mail and rolled back a 2016 rule allowing it to be used up to 10-weeks gestation, dropping it back to seven weeks. It also rolled back other measures enforced by the Biden administration to enhance access after the gutting of Roe v. Wade.
This decision comes after a Trump-appointed, pro-life judge in Texas recently ordered a temporary stay on approval of mifepristone. Less than an hour later, another federal judge in Spokane, Washington, ruled that the drug must remain available in 17 Democratic-run states plus Washington, DC.
Importantly, the appeals court appeared to back the government's view that taking an approved drug off the market that accounts for more than half of all abortions nationwide would have "significant public consequences."
As expected, abortion rights are shaping up to be one of the biggest political issues in the country. In Florida, Republicans are trying to fight a recently passed law banning abortion at six weeks, pushing for an outright ban.
US inflation cools — smartphones FTW
Good news for American households as US inflation fell to its lowest level in nearly two years in March. Prices grew at an annual clip of 5%, according to the latest figures released Wednesday. That's down from 6% in February, marking the ninth consecutive month of falling inflation.

The highlights? Well, if you want to do some shopping in the US, now's the time to cop a new smartphone, which will cost you 24% less than a year ago. And that summer road trip is on – gas prices are down more than 17%. At the same time, we remain "yolked," as it were, to the Great Egg Crisis of 2023 — prices are up more than 30% despite easing a bit since February.
More broadly, that headline figure of 5% is still more than twice the pre-pandemic norm, and core inflation — which excludes volatile prices for fuel and food — is running at a toasty 5.6%.

That'll keep the US Fed in the hot seat as it meets again in early May. Will they raise interest rates once more in a bid to finish off inflation? Or will they stand pat, worried about tipping the economy into a recession?
Will this man become Taiwan's next president?
Taiwan's ruling Democratic Progressive Party on Wednesday nominated VP William Lai as its candidate in the January 2024 presidential election.
Lai is widely viewed as a stand-in for term-limited President Tsai Ing-wen, reelected by a landslide in 2020. That means a tough line on China, which has made Tsai a darling in the West and reviled by Beijing. Lai used to support Taiwanese independence openly but has since moderated his position to align with the DPP's: We don't need to formally break with the mainland because we're already de-facto independent.
It's unclear who Lai will face, since the opposition Kuomintang Party — which, officially, is not pro-China but favors closer ties with China than the DPP — has yet to pick its candidate. (Terry Gou, the billionaire founder of Foxconn, the Taiwanese company that makes iPhones in China for Apple, is mulling another run.)
The vote will be Taiwan's most closely watched presidential election since 1996, when the self-ruled island ended decades of authoritarian rule. China responded to the democratic vibes by flexing its then-weak military muscles … until the US made it back off. This time, though, expect major Chinese fireworks if Beijing's candidate doesn't come out on top.

Biden's ambitious new EV proposal
The Biden administration has proposed a new measure that would sharply accelerate the American auto industry's transition to electric vehicles, and not everyone is happy about it.
The draft marks a big shift from Washington's current carrots-based approach to boosting EV production to one that relies more on sticks. It would require carmakers to derive 60% of their sales revenue from electric vehicles by 2030, or face penalties. Currently, under a 2021 plan, the target is closer to 50% and manufacturers are allowed to opt in only if they want to. Under that plan, a range of subsidies and tax breaks aimed to incentivize consumers and manufacturers to ditch dirty fuel guzzlers.
Carmakers are already pushing back, saying that changes to assembly lines and supply chains will be expensive and take years to implement. But the Biden administration says the necessary funds were included in the Inflation Reduction Act, which earmarked $31 billion in subsidies for EV's and tax credits for EV manufacturers.
Expect this to become a heated political issue in the coming months. Texas, despite being a leading investor in EV networks, has sued the federal government over the current EV standards, arguing that they are an overreach that violates states' rights.