Biden's surprise stopover in Kyiv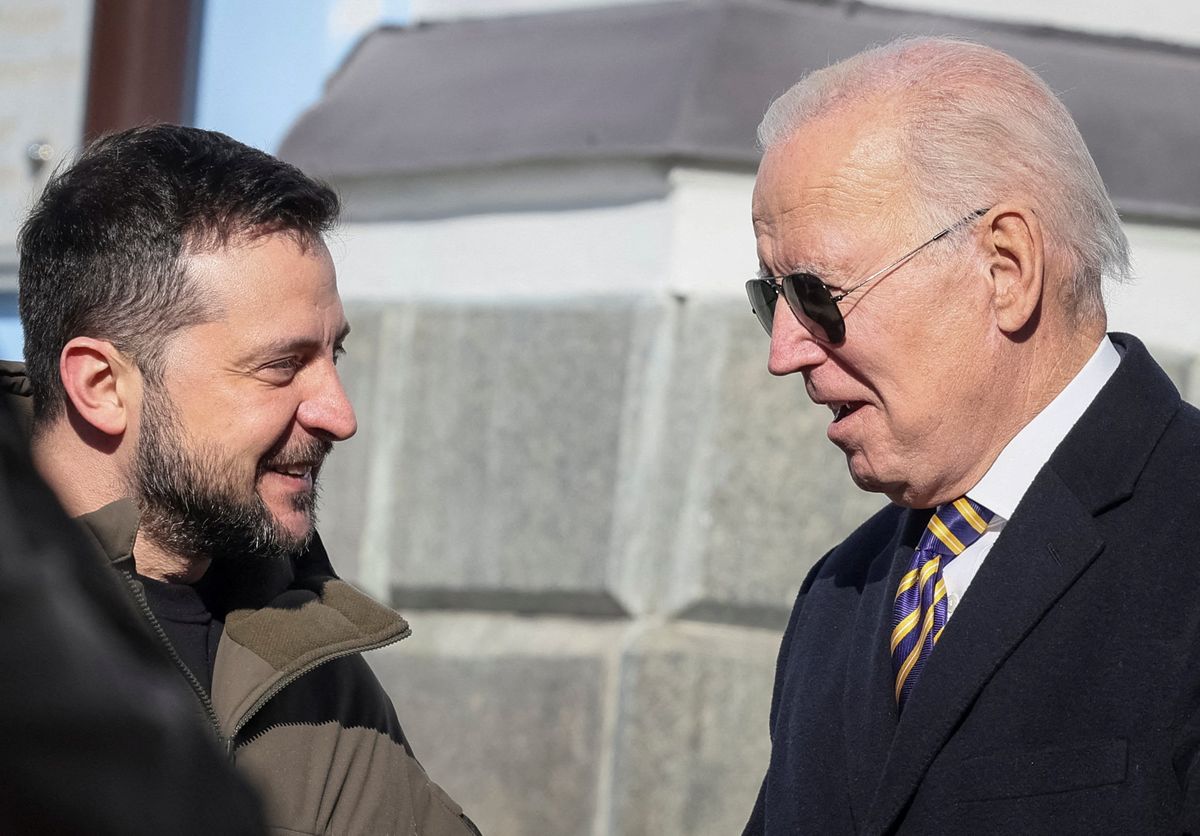 REUTERS/Gleb Garanich
After months of speculation – and condemnation – US President Joe Biden arrived in Kyiv on Monday for a surprise visit to the Ukrainian capital just four days out from the one-year anniversary of the war.
Even as air-raid sirens sounded around Kyiv, President Volodymyr Zelensky guided the US president around the city. The two also held a joint press conference where Biden said he made the surprise trip to demonstrate to the Ukrainian people that the US is "here to stay." Indeed, Biden was scheduled to visit neighboring Warsaw and deliver an address on Tuesday to coincide with an expected speech by Russia's Vladimir Putin on the war's progress – though it's unclear if that schedule will now change.
The US president's surprise visit comes at a pivotal time in the war: As a violent battle rages in Bakhmut in eastern Ukraine, the Kremlin is reportedly preparing to launch a fresh offensive, while separately, Ukrainian officials warn that Moscow is also planning to launch a barrage of missiles on Feb. 24 to mark one year of the war. After a bipartisan group of US lawmakers recently expressed support for sending US fighter jets to Ukraine, we're watching to see whether Biden gives the go-ahead to sending warplanes just weeks after green-lighting tanks for Ukraine.