Coming soon: Ian Bremmer gives his 2022 update on the State of the World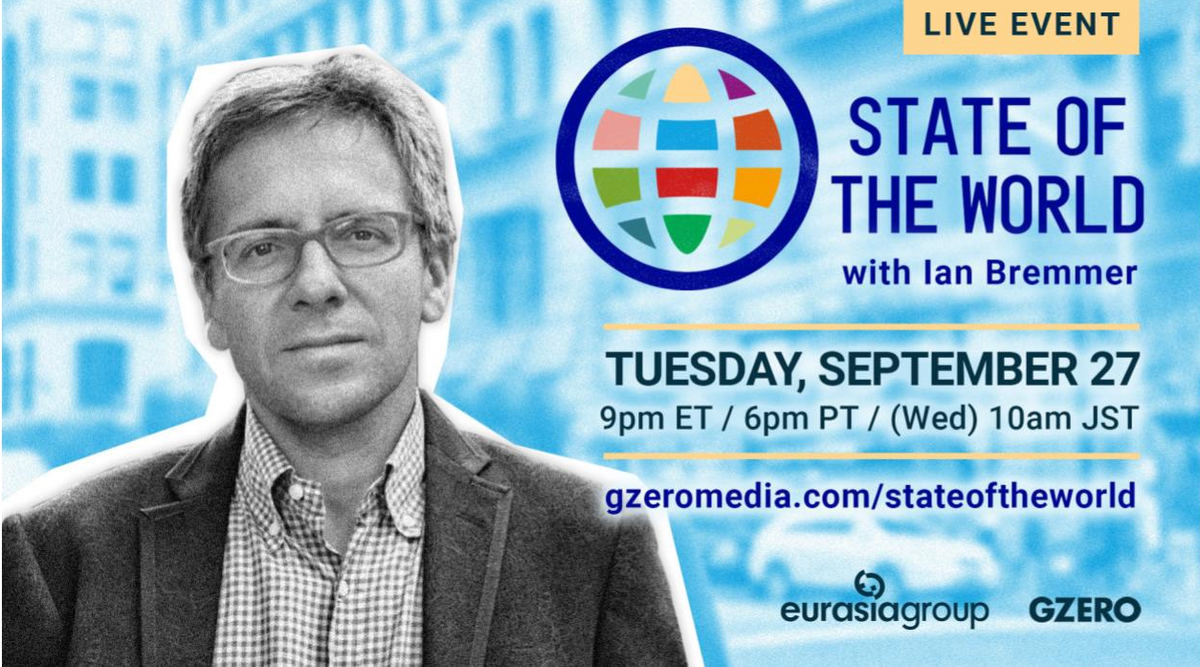 Watch live: Ian Bremmer shares his unique perspective on the latest geopolitical events around the globe that are reshaping elections, policy priorities, and economic trends.
Ian's State of the World speech examines:
Are the US and China engaged in a cold war?
How powerful have tech companies become on the global stage?
Is there hope for the world to unite to fight climate change and other shared challenges?
Watch live here on Tuesday, September 27 at 9:00 pm ET.