Hard Numbers: Indian GDP surges, weather gets more extreme, Suez Canal goes on the rails, Singaporean PM wins in court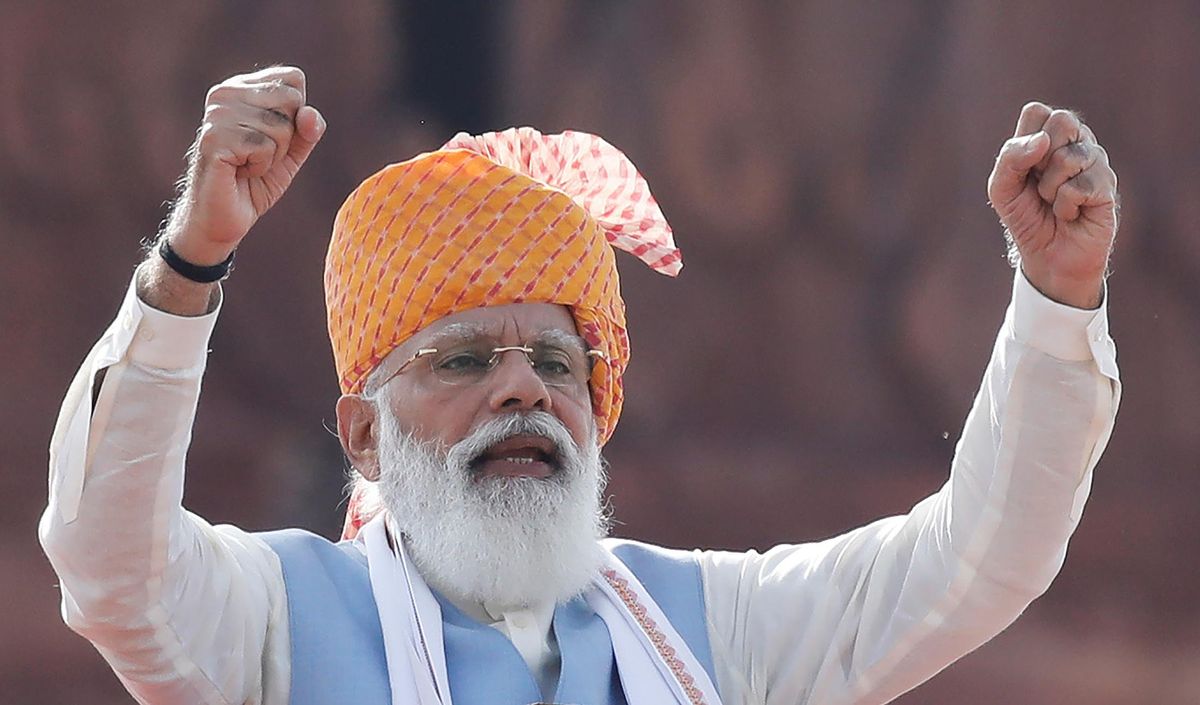 REUTERS/Adnan Abidi
20.1: India's economy grew at a record 20.1 percent in the second quarter of 2021 compared to the same period last year, despite the country suffering a crushing COVID wave this spring. PM Narendra Modi was criticized at the time for refusing to impose another nationwide lockdown to keep struggling businesses open, but in the end it paid off (for him) — the economic rebound has given Modi a comeback in his approval rating.
---
5: Extreme weather events — like this summer's deadly global heat waves— are now five times more frequent and cause seven times more economic damage than they did in the 1970s, according to a new report by the UN weather agency. However, these disasters are now killing four times fewer people than they did 50 years ago because of better preparedness and technology.
4.5 billion: Egypt has signed a $4.5 billion agreement to connect its Mediterranean and Red Sea coasts with a 660-km (410-mile) high-speed railway. Siemens, the German conglomerate that will build it all, is calling the project a "Suez Canal on rails."
275,000:
Singapore's PM Lee Hsieng Loong will get $275,000 in
damages
from two bloggers he sued for publishing an article that criticized his late father Lee Kuan Yew, the prosperous city-state's first post-independence leader. The Lees and the ruling PAP party have long been accused of using defamation suits to silence free speech by bankrupting opposition pols and independent journalists.