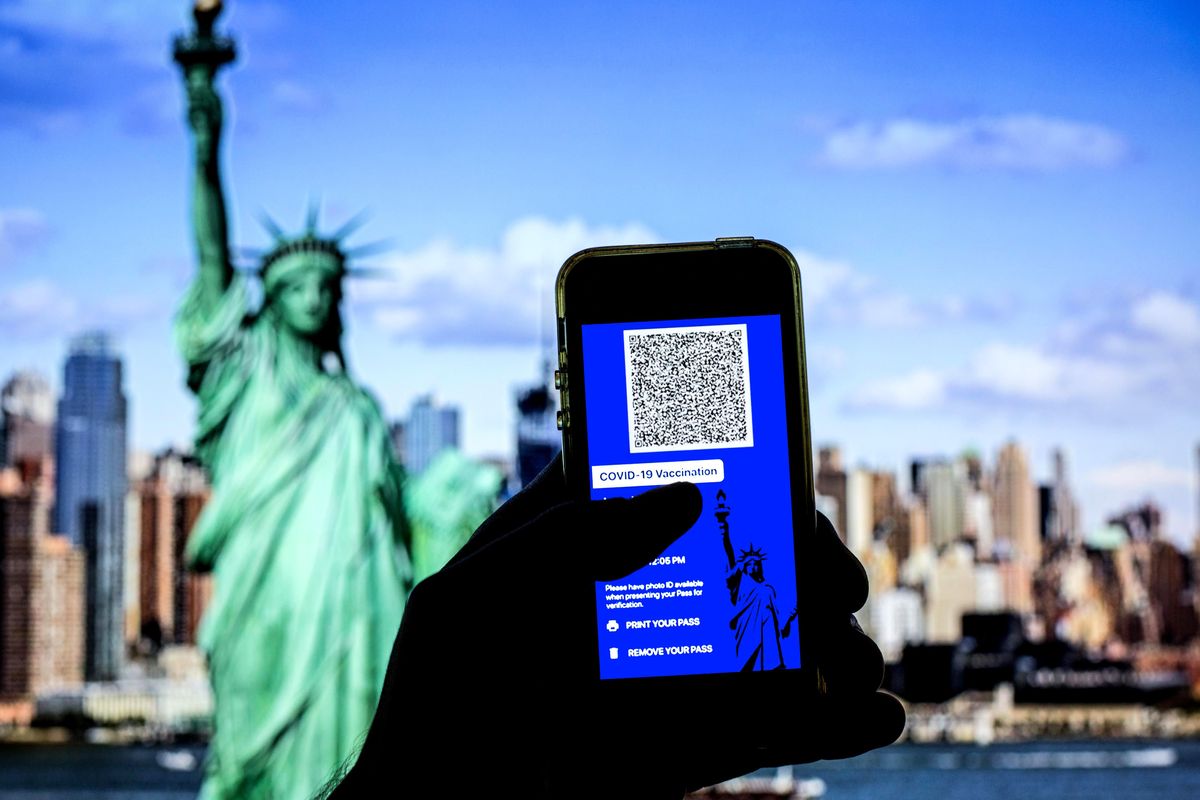 Thiago Prudencio / SOPA Images/Sipa USA)
158: To boost vaccination rates, New York City will soon require proof of COVID vaccination or a negative test to enter gyms and restaurants, as daily new infections in the Big Apple have jumped 158 percent over the past two weeks due to the more contagious delta variant. New York is the first major US city to take this step, following similar schemes already in place in France and Italy.
---
8: The EU has slapped sanctions on eight senior Nicaraguan officials in response to strongman President Daniel Ortega's crackdown on potential opposition candidates ahead of this fall's presidential election. The sanctions list includes Rosario Murillo, Ortega's wife and vice president.
60 billion: The stock price of Chinese tech giant Tencent plunged more than 10 percent on Tuesday, wiping out roughly $60 billion in the company's market value, just hours after a state media newspaper called videogames "spiritual opium." The story was later taken down, but investors are concerned that online gaming may soon become the next target in Beijing's wider crackdown on Big Tech.
21: Authorities in the African island nation of Madagascar have arrested 21 people — including twelve senior military and police officials — suspected of having tried to assassinate President Andry Rajoelina in a failed coup a few days ago. Rajoelina first seized power in 2009 with military backing, and was then democratically elected in 2018.