Hard Numbers: Yemen peace talks, Ukrainian drone challenge, UAE snubs South Africa, Spanish paleo tripping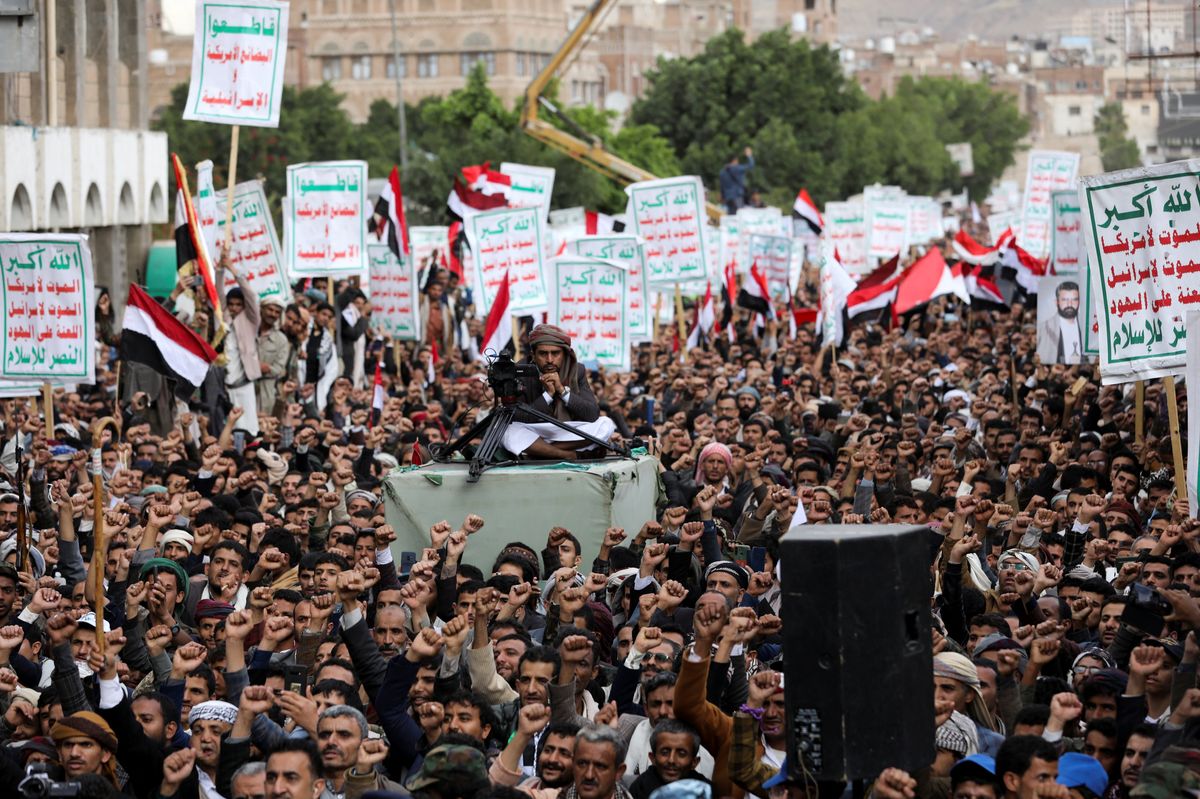 REUTERS/Khaled Abdullah
8: Saudi officials on Sunday met in Yemen's capital, Sana'a, with reps of the Iran-backed Houthi rebels and Omani mediators in what the UN is framing as the most serious effort yet to end 8 years of proxy civil war in the country. The talks come weeks after bitter rivals Iran and Saudi Arabia buried the diplomatic hatchet, raising hopes for peace in Yemen.
---
543,000: A Ukrainian fintech bro is offering 20 million hryvnias ($548,000) to whoever launches a drone that flies over and lands in Moscow's Red Square during Russia's Victory Day celebrations on May 9. To qualify for the prize, the drone must be identified with the slogan "Glory to Ukraine" or similar.
2: The UAE unexpectedly rejected South Africa's request to extradite two of the Gupta brothers. Atul and Rajesh Gupta, who enjoyed close ties with disgraced former President Jacob Zuma, are wanted by Pretoria on fraud and money laundering charges. The Emirati thumbs-down is a major blow to current President Cyril Ramaphosa's efforts to hold the Gupta family biz empire accountable for allegedly looting the state under Zuma.
3,000: Spaniards are known to party hard — and, it turns out, they've been tripping longer than anyone else in Europe. New research claims that people in Spain were getting high on hallucinogenic drugs derived from plants 3,000 years ago, the oldest direct evidence of narcotics use on the continent.