IS BREAKING UP BIG TECH POSSIBLE?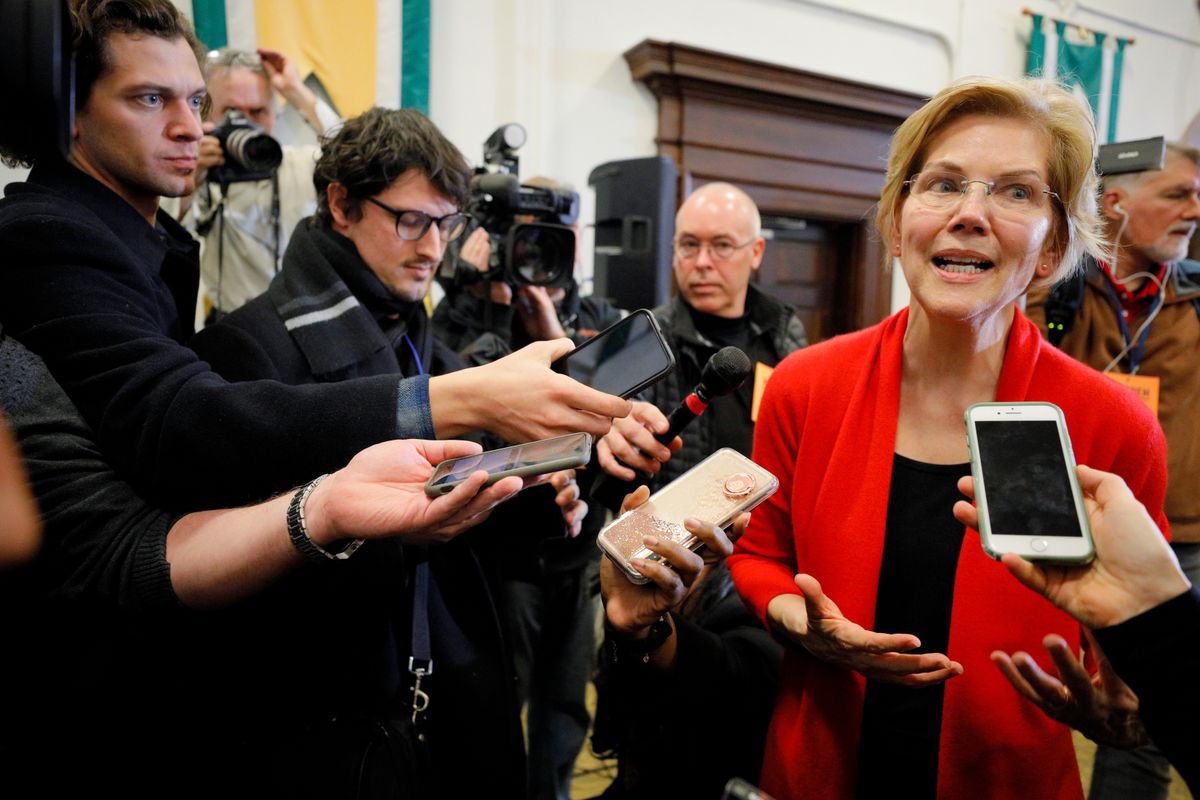 Elizabeth Warren is ready to take on Silicon Valley. The Democratic Senator from Massachusetts, a 2020 presidential contender, says companies like Amazon, Google, and Facebook are so dominant that they hurt small businesses and stifle innovation. Her solution: break them up with some old-fashioned trust-busting. Given the growing backlash against Silicon Valley, her idea is likely to get a lot of attention. But there's plenty to unpack here, so let's take it one question at a time.

What is the argument for doing this?
---
For Warren and other Silicon Valley critics, it's simple: Big Tech has become too big. Amazon, Google, and Facebook revolutionized how we communicate and buy stuff, yes. But they now dominate their respective markets for e-commerce and online ads, which gives them too much power, not only over ordinary users (just try to go a week without using Google!), but also companies that rely on their platforms to reach customers. What's more, big tech companies often acquire challengers in order to neutralize them and hoover up their valuable data. All of this means that the biggest Silicon Valley companies are no longer the disruptive innovators they once were – instead, they're incumbents who stifle competition.
How would Warren's plan work?
Warren wants two things. First, a new law to split up many of the functions that tech companies currently house under one roof. So, for example, barring Amazon from selling its own goods on its own platforms. Second, she wants regulators to unwind historical mergers and acquisitions that, in her view, violate existing anti-trust rules. Facebook's 2012 acquisition of competitor Instagram is one example of a deal Warren thinks was anti-competitive. Others include Amazon's acquisition of the organic grocer Whole Foods and Google's acquisition of the Israeli mapping software company Waze.
What are the arguments against breaking up Big Tech?
The industry's defenders say that tech companies help to facilitate innovation for everyone. Consumers benefit when Google serves tailored ads based on search results, while companies benefit when Amazon can use its insight into what customers want in order to connect them with the right sellers at good prices. What's more, without evidence that these companies use their market power to jack up prices, it's hard to prove there's a real antitrust problem. And while data is now a highly monetizable commodity, there isn't a good measure of how much market share in data constitutes a "monopoly." Focusing on breaking up Big Tech, some critics say, is a distraction from more pressing issues, like protecting online privacy.
What are other countries doing?
Europe leads the world on regulating big tech. The EU has already passed some of the world's toughest privacy rules and recently adopted a new law to curb conflicts of interest by big internet platforms. But Warren's call to break up Big Tech goes beyond even what Brussels bureaucrats envision. European anti-trust supremo Margrethe Vestager has recently backed away from the idea of breaking up tech companies, saying it should only be a "last resort" and pointing to more surgical enforcement of anti-trust rules as the way forward.
What happens now?
Warren, to put it mildly, faces an uphill struggle to make her plan a reality. Calls to break up Silicon Valley giants would likely be fiercely opposed by business-friendly Republicans in Congress – and probably some Democrats who are cozy with the tech sector , or others who just think her policies would be bad for innovation. But even if Warren's plan fails to break through, she has already injected radical new thinking about tech sector regulation into the 2020 contest. That shows how much the political winds have shifted against Silicon Valley in a few short years.