Microsoft will be carbon negative by 2030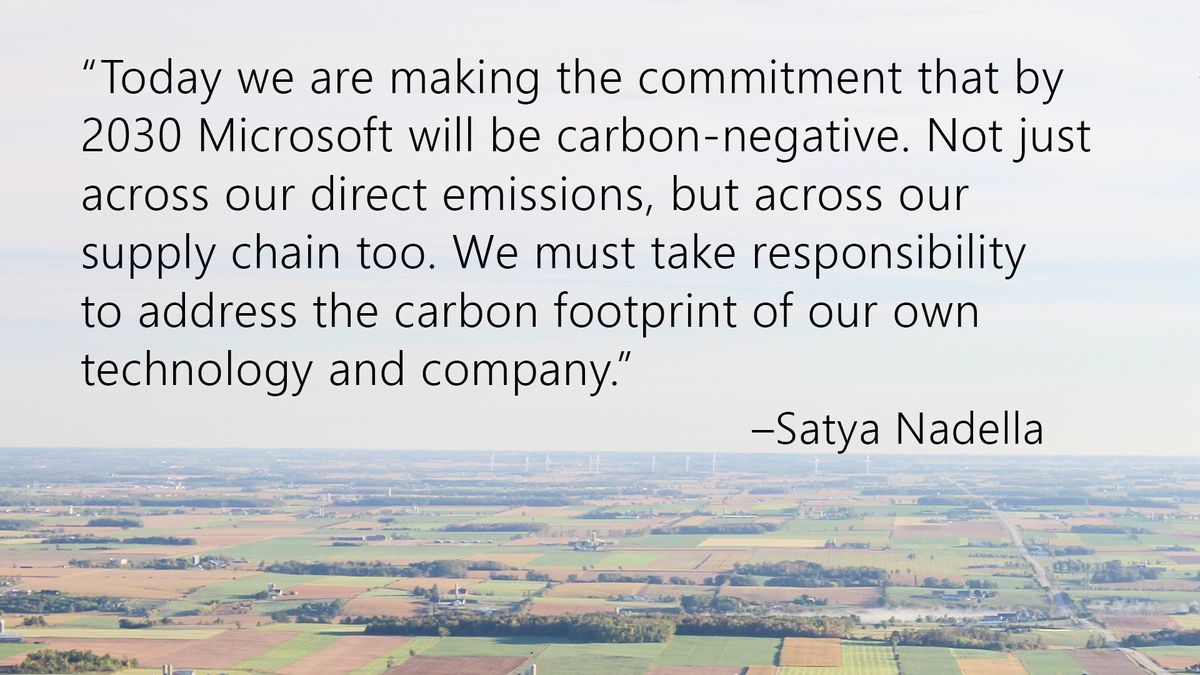 The scientific consensus is clear. The world confronts an urgent carbon problem. The world's climate experts agree that the world must take urgent action to bring down emissions. Ultimately, we must reach "net zero" emissions, meaning that humanity must remove as much carbon as it emits each year.
While the world will need to reach net zero, those of us who can afford to move faster and go further should do so. That's why last week we announced an ambitious goal and a new plan to reduce and ultimately remove Microsoft's carbon footprint. By 2030 Microsoft will be carbon negative, and by 2050 Microsoft will remove from the environment all the carbon the company has emitted either directly or by electrical consumption since it was founded in 1975. We are also launching an initiative to use Microsoft technology to help our suppliers and customers around the world reduce their own carbon footprints and a new $1 billion climate innovation fund to accelerate the global development of carbon reduction, capture, and removal technologies.