CHANNELING GEOPOLITICS: THREE STORIES ABOUT CANALS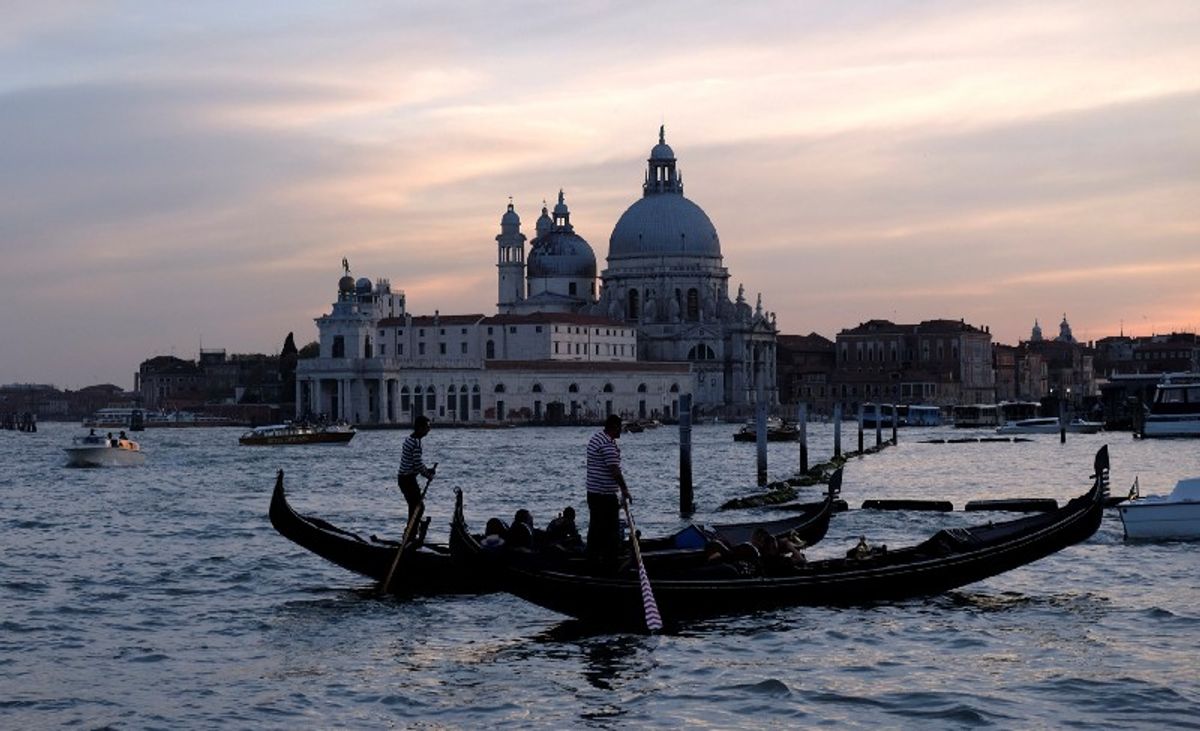 Some people build walls to cut off their rivals, but Saudi Arabia is taking its ongoing diplomatic dispute with Qatar to a whole other (sea) level. Riyadh reportedly wants to dig a canal along their shared 38-mile border that would turn the small, peninsular kingdom into an actual island. If that weren't enough, part of the canal zone is to be used for dumping nuclear waste. Last year, Saudi Arabia and the UAE isolated the Qataris symbolically, by imposing an air and sea blockade over Doha's alleged support for terrorism (psst: it was really about long-running tensions between a House of Saud that sees itself as the neighborhood heavy and a Qatari monarchy that has shrewdly sought to be an independent player in the Gulf.) But a year later, the embargo seemsonly to have strengthened Qatar's economic and diplomatic resilience. If the canal gets built, how bad could island life be?
---
Meanwhile, now that Turkey's President Erdogan has secured his supercharged presidency, let's see if he follows through on a megalomaniacal infrastructure project to match. The Kanal Istanbul — which would bypass the treacherous Bosporus strait as an easily navigable link between the Black Sea and the Mediterranean — is by Erdogan's own admission a "crazy" project and a "dream." But officials have been laying the groundwork for the project in recent months. What a way it would be for Erdogan to celebrate the centenary of the modern Turkish state in 2023. One critical issue to consider is that while international law regulates free passage for merchant and military vessels through the chronically-congested Bosporus, any new canal would be entirely under Istanbul's jurisdiction, giving Erdogan huge discretion over Russian, American, and potentially Chinese access to the Black Sea. That won't sit well with Putin, Trump, or Xi, will it?
Da ultimo, we travel to the most famous canal city of all — Venice — where Chinese policemen have recently completed a seasonal pilot program to patrol the city's plazas and waterways with their Italian counterparts. The program, which Marco Polo himself would doubtless love, is now in its third year and it reflects the tremendous surge of Chinese global tourism in recent years. According to the latest figures from the UN World Tourism Organization, Chinese tourists spent $261 billion abroad in 2016, roughly equal to outlays by American, German, and British travelers combined. That China is sending its own policemen — unarmed and accompanied though they may be — to patrol foreign cities (Rome and Milan are also part of the program) is a subtle but extraordinary milestone in the expansion of China's global clout. In a sense it mirrors the broader sweep of Chinese power today, in which Beijing is broadening its commercial and infrastructure networks first — and then slowly looks to expand its military reach to protect those assets thereafter.