NATURE INTERLUDE: THE DMZ IS FOR THE BIRDS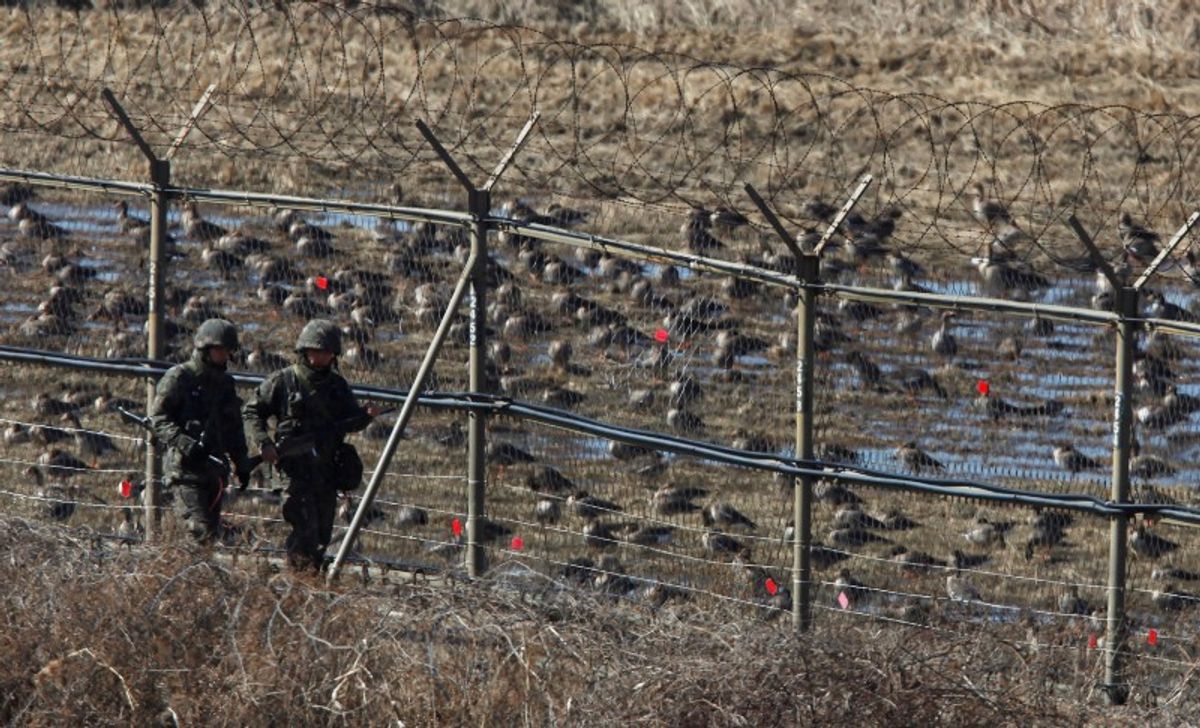 We've written a number of stories about how environmental changes can shape geopolitics, but here's a story of the moment in which geopolitics decisively reshape the environment.
---
The mile-wide ribbon of demilitarized territory (DMZ) that separates North and South Korea meanders along one of the most heavily guarded borders in the world. Bounded by barbed wire and scoured by snipers, it's no place for humans to tread. As a result, we have learned from 
Smithsonian magazine
, it has become an unlikely sanctuary for dozens of endangered flora and fauna, including two rare species of crane (the red-crowned and white-naped, for the bird nerds among you) often found in classical Asian art. Any rapprochement between North and South that eases border tensions is sure to ruffle some (actual) feathers.