POMPEO IN PYONGYANG: A DEBATE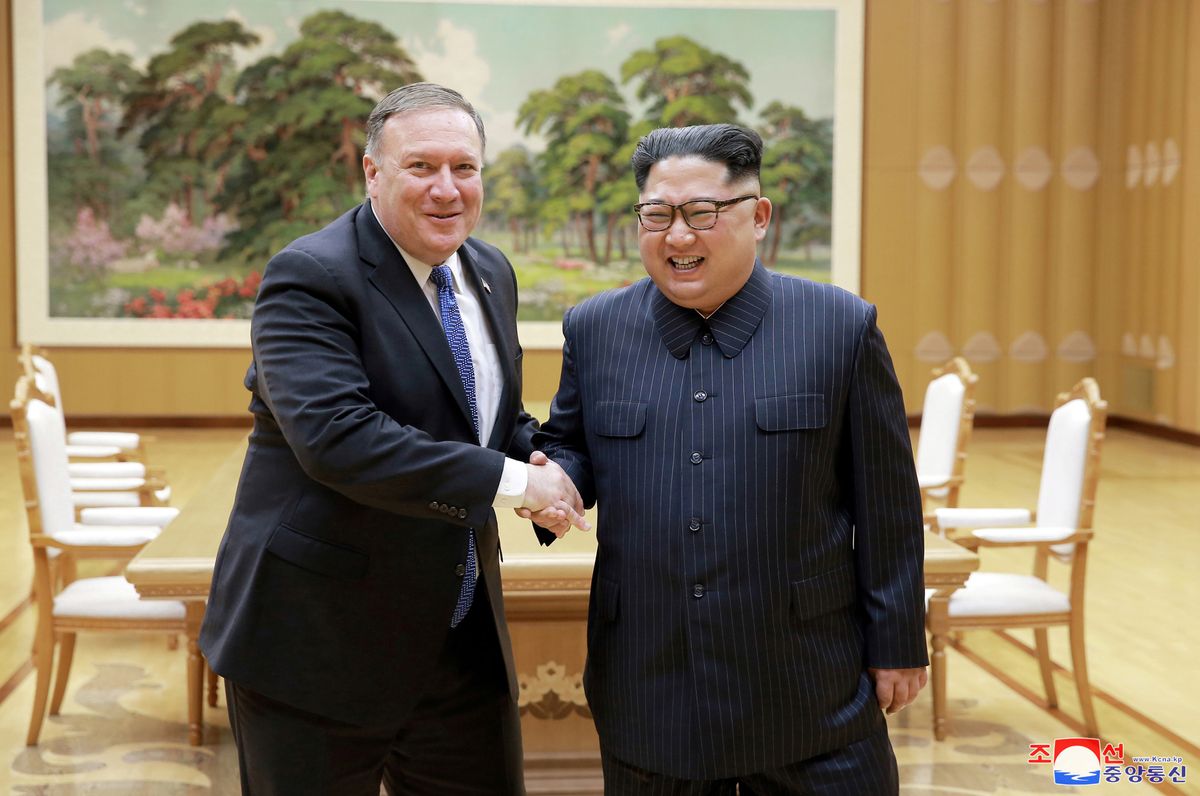 US Secretary of State Mike Pompeo will arrive in Pyongyang today (Friday) for meetings with North Korean officials intended to transform the Trump-Kim Singapore summit into a concrete plan to bring permanent peace to the Korean Peninsula. They'll reportedly work to define the term "denuclearization" and set out some basic sequencing on concessions.
---
Is this process a good idea or a dangerous waste of time?
Argument #1
North Korea didn't spend all that time and money building a nuclear program to simply give it away because Trump carries sweet carrots and sharp sticks. North Korea has promised "denuclearization" before. And then they cheat.
In fact, there's solid evidence North Korea is already cheating. US intelligence officials told the media this week that North Korea has upped its production of fuel for nuclear weapons at multiple secret sitesin recent months. "There is absolutely unequivocal evidence that they are trying to deceive the US," one official told NBC News.
In Singapore, Trump pledged to end US-South Korea joint military exercises. In return, Kim promised nothing. Kim is playing Trump for a chump. What will Pompeo give away in return for another round of vague and empty promises?
Argument #2
Let's be skeptical but not cynical. If you accept that any military attack on North Korea risks a war that could kill millions, then there's no alternative to a serious attempt at diplomacy and a deal.
North Korea isn't "cheating," because Kim didn't promise anything other than a long-term process of "denuclearization." Kim can argue that there's been no sanctions relief from the US side and that Trump could bring back war games with a single tweet. This is the beginning of the process. Giving up at the first sign of a setback makes no sense.
Pompeo, a former CIA director who knows the details of North Korea's nuclear program, is exactly the right person to win explicit and verifiable concessions. President Trump established a relationship with Kim. That's indispensable. Trump was the right man for the first step, and Pompeo is the right man for the next step.
This process will require patience. A hotheaded statement from Trump or Kim could blow the whole thing up. If you're going to pursue peace, give it a real shot. That means moving forward despite obstacles.
We'll be watching to see what Pompeo brings home.