Three Notes in the News: The Sound and Music of Geopolitics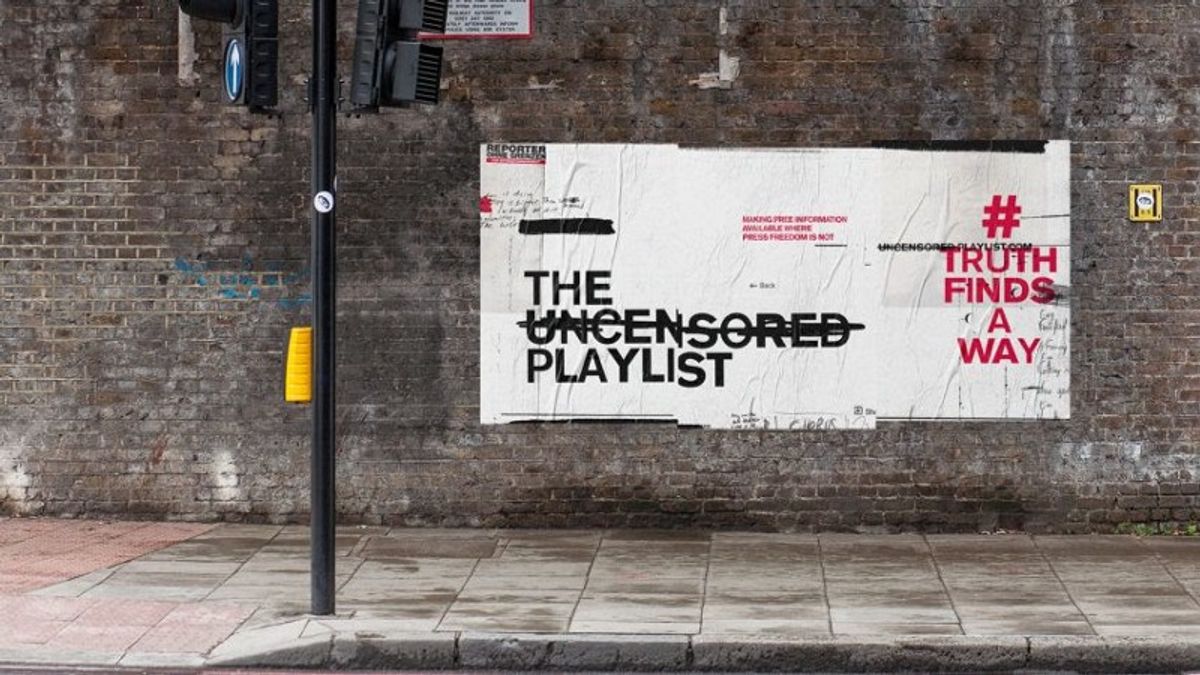 A few weeks ago, we looked at three stories about the geopolitics of springtime. Now that the season is in full bloom, here's a handful of stories in which music, sound, and technology set the score for three big geopolitical issues today.
---
Better than a singing telegram — Authoritarian regimes are quick to crack down on social media and messaging apps, but more hesitant to target broadly popular and largely apolitical music streaming apps. So the German branch of Reporters Without Borders came up with a melodious solution to beat censors in five of the world's most restrictive regimes: they hired musicians to work with local journalists in China, Egypt, Thailand, Uzbekistan, and Vietnam to turn their reporting into songs, which have soared to the top of playlists on Spotify and other streaming apps. Have a listen here.
USB vs DMZ — North Korean leader Kim Jong-un may be on a charm offensive these days, but his regime is still the most repressive on earth. One small thing that is piercing the veil of his totalitarian state: the lowly USB flash drive. Smuggled across the Chinese and South Korean borders, drives containing hundreds of hours of outlawed K-Pop music and South Korean TV shows are a hot commodity for those willing to take the risk. To put the technological progress of dissidence in perspective: in the Soviet Union, people hungry for the sounds of banned Western pop and jazz once had to rely on "bone music" — homemade 78RPM records fashioned out of discarded x-rays (skeletal images still on them, hence the name).
Sound(less) underwater — We've written a lot about the scramble between the US and China to control the heights of technology, but there's also growing competition to control the depths of the ocean. While the US is still the world's only naval superpower, China has rapidly increased its naval forces over the past decade, in a bid to challenge that dominance. Submarines are one area where Beijing is making the fastest progress, and so Chinese and American researchers are racing for the holy grail of underwater naval power: a submarine that is undetectable by sonar. Get your three-dimensional underwater acoustic carpet cloaks out of storage, folks…