WHAT TRUMP IS REALLY ASKING NATO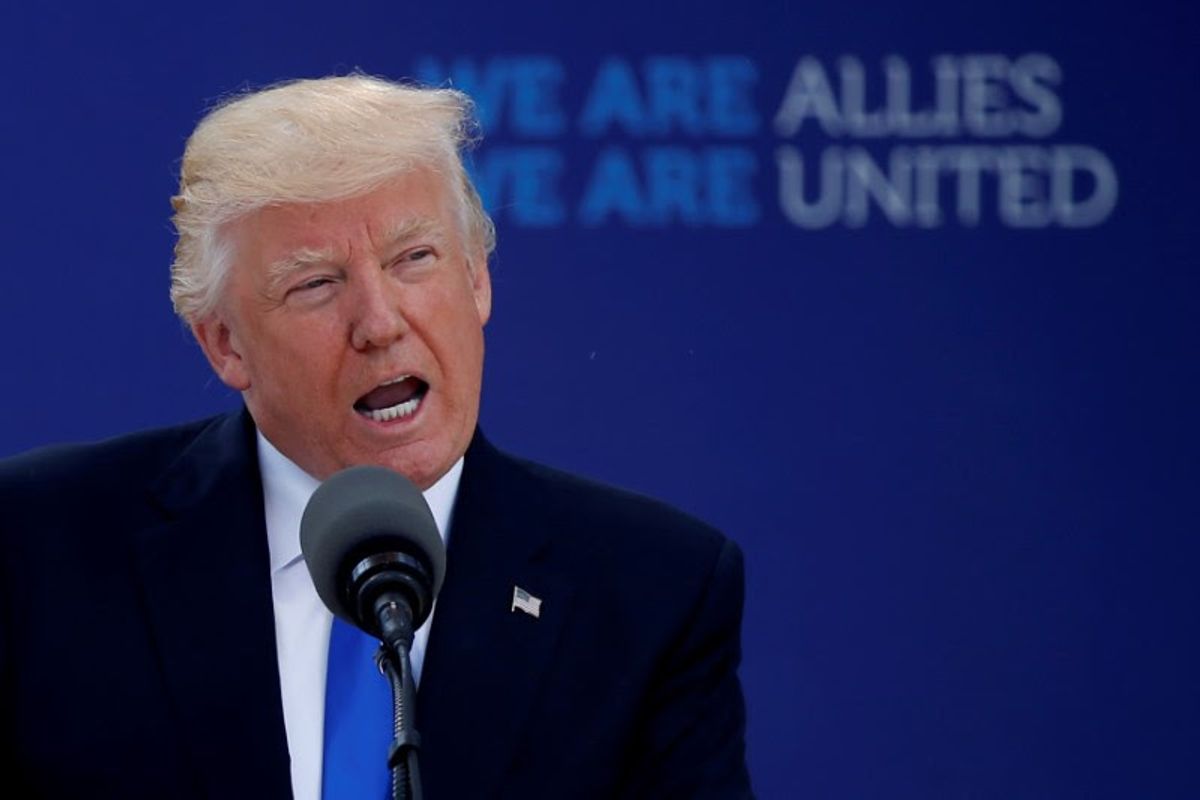 Today, US President Donald Trump heads to the annual NATO summit in Brussels, and his counterparts are bracing for a storm. Trump, breaking with seven decades of US policy, has questioned the value of an alliance that is overwhelmingly supported by American cash and troops. What exactly, he wonders, is the US getting by paying for all of this?
---
Leaving aside Trump's impetuous style – the question isn't really a new one. After all, what is the continuing relevance of an alliance that was born more less when Trump was? For 42 years after its founding in 1949, NATO had a clear and singular mission: to defend Western Europe from Soviet expansionism. Full stop.
Then the USSR collapsed, and the alliance struggled to refashion itself, variously as
A Western security umbrella for former Soviet bloc countries eager to escape Moscow's sphere of influence for good (this, of course, greatly annoyed Russia)
A counter-terrorism alliance (9/11 was the only event that has ever triggered NATO's collective defense clause)
A vehicle for US-led multilateral military action in places such as the Balkans in the 1990s (clearly successful) and, later, Libya during the Arab Spring (perhaps less so).
Each of those missions had its merits and drawbacks, but neither individually nor collectively did they constitute a coherent vision for NATO's continued existence. Instead, US belief in the alliance's worthiness as an instrument of US power carried it along. Trump's break with that assumption has thrown the question of the alliance's purpose into sharper relief than ever before.
What are some possible ways to revive NATO's purpose? Perhaps there is a (back to the) future option for NATO as a bulwark against fresh Kremlin efforts to assert Russian influence along the former Soviet fringes. Perhaps NATO could be refashioned as a cyber-power alliance that can focus on the coming conflicts of the 21st century. Or is it enough that NATO, along with other institutions like the EU, has kept an unprecedented peace at the heart of a continent that, until 1945, had seen centuries of nationalistic and sectarian bloodletting?
As Trump arrives in Brussels, his NATO counterparts will not only need to have good answers about what they are prepared to pay – but also what they, as members, are prepared to do to make the alliance worthwhile and relevant in the 21st century.