TRUMP ADMINISTRATION TO CUBAN BASEBALL: YOU'RE OUT!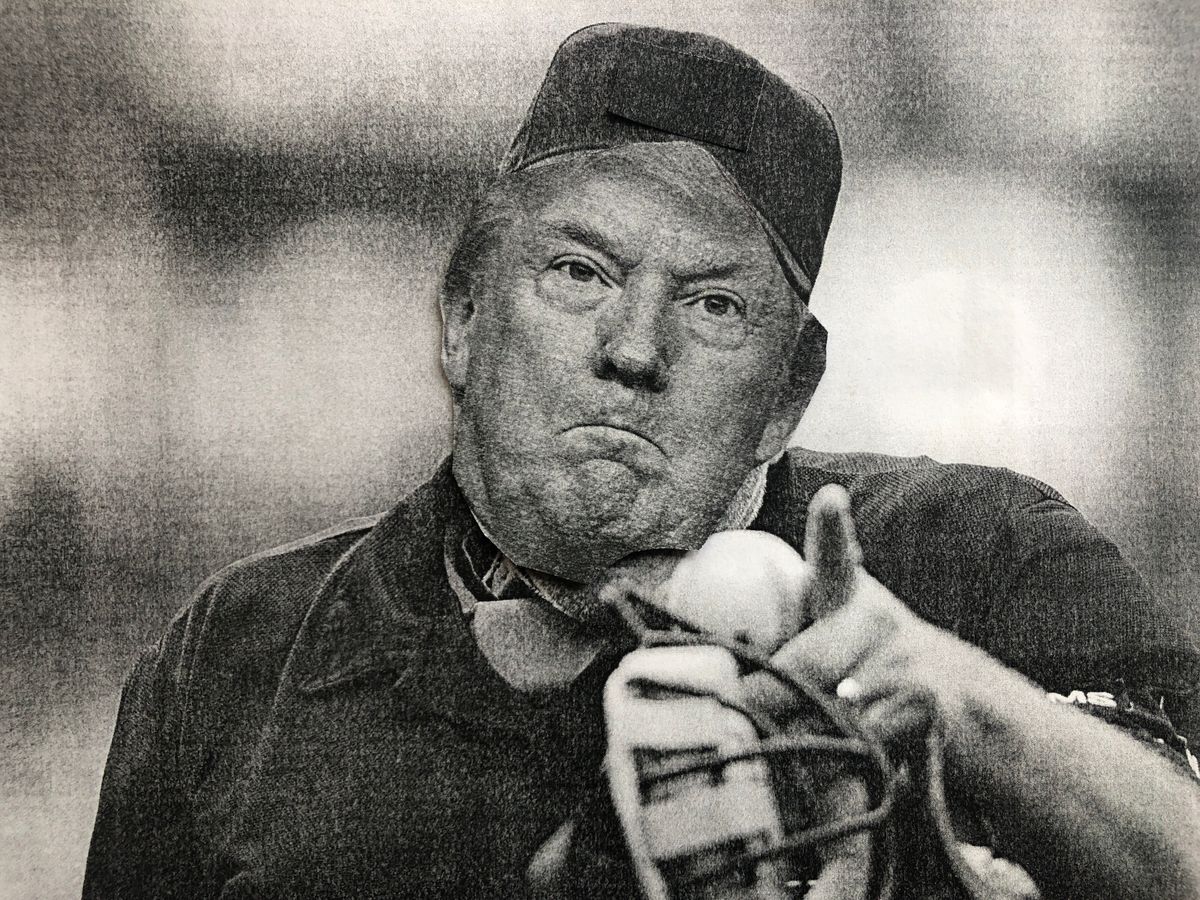 The Trump administration threw a foreign-policy curveball earlier this week by nixing an agreement that would have allowed Cuban baseball players to play for US teams without first fleeing their home country.
Baseball has been played in Cuba almost as long as in the United States, but US sanctions have long forced Cuban ballplayers seeking a shot at the US Big Leagues to either defect while abroad, make dangerous boat journeys across the Florida Straits, or trust human traffickers to smuggle them into the United States via Mexico.
Some of the game's current superstars came to the US that way, risking their lives and abandoning their homeland just for a shot to play at the game's highest level.
An agreement reached in December was supposed to change that. Under the accord, the Cuban baseball federation (FCB) would designate a group of players permitted to sign with Major League clubs each year, on the condition that the federation receive a percentage of the players' US signing bonuses.
Crucially, those players would not – as in the past – have had to cut ties with the island or their families in order to play baseball in the United States.
"It was an agreement that was good for all sides," said Ismael Sene, a former Cuban intelligence officer and widely recognized Cuban baseball historian.
The deal, he told Signal from Havana earlier this week, would have provided talent for Major League ball clubs, secured a safe way for Cuban players to pursue their dreams, and generated money for the cash-strapped Cuban league.
That's where the Trump administration saw a problem. It says that the deal would provide a financial lifeline to the Cuban government, violating existing sanctions.
That reflects a broader change of US policy towards Cuba under Trump. Where the Obama Administration saw engagement as the best way to bring about political change on the island, the Trump administration has tightened the screws on the regime.
That's in part because of the electoral importance of Republican-leaning Cuban emigres in South Florida, who demand a hard line against the Cuban regime.
But there's a broader foreign-policy dimension: Trump's national security adviser John Bolton explained the decision as a move to prevent Cuba from using its baseball players as "pawns" in its "support for Maduro in Venezuela."
The Cuban government is tightly intertwined with the Venezuelan regime of Nicolas Maduro, which Washington – and dozens of other countries – no longer see as legitimate. In short, Bolton views anything that helps the Cuban regime as something that also, indirectly, helps Maduro.
Caught in the crossfire, of course, are the Cuban ballplayers yearning for a shot at stardom and a chance to provide for their families.
In a cruel twist of timing, it was barely a week ago that Cuba announced the names of the first thirty-four players eligible to play in las grandes ligas.