What We're Watching: EU-Poland judicial fight, Turkey joins Haiti prez murder probe, Pfizer's COVID pill deal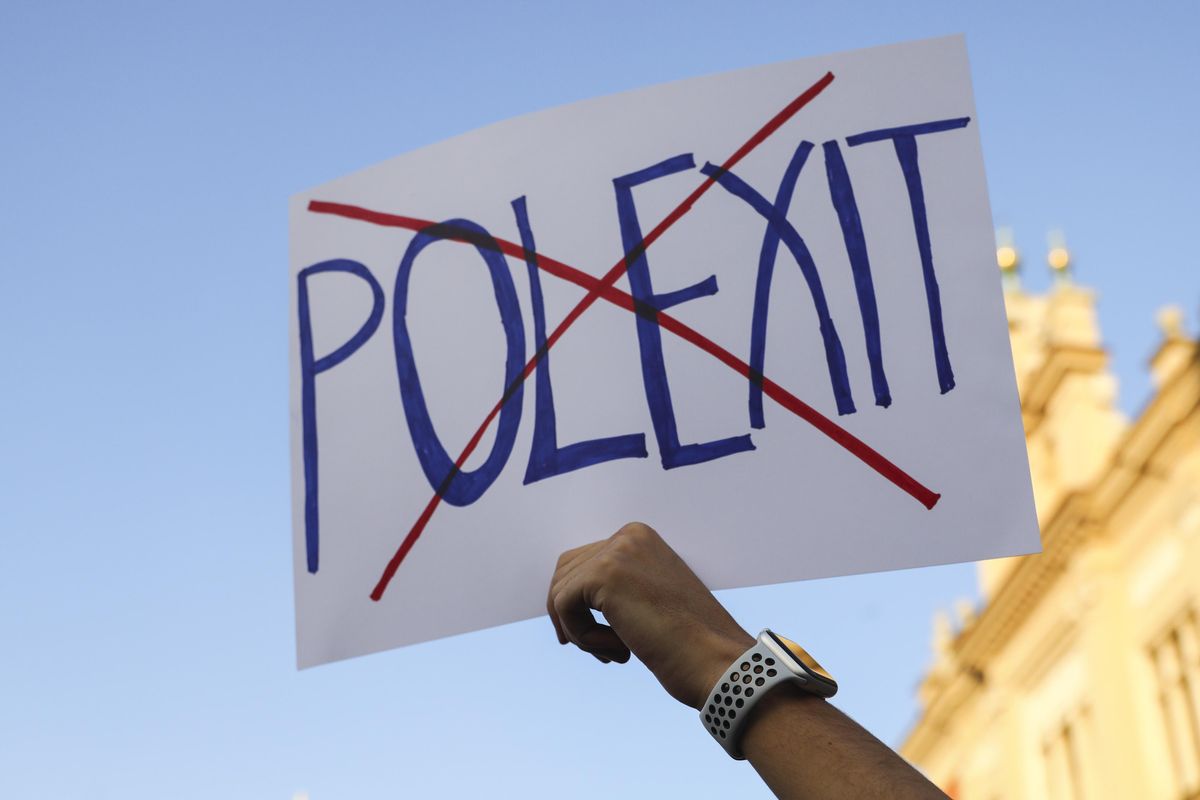 Beata Zawrzel/NurPhoto
EU vs Poland (yes, again). The EU's top court on Tuesday ruled that Poland's recent judicial reforms, which give the government leeway to appoint sympathetic justices, violate EU rule-of-law norms. Warsaw claims that its own constitutional court has already decided that Polish law supersedes EU law, so the stalemate continues. The EU and Poland have been fighting over this issue for years, but Brussels has recently begun showing its frustration with Poland — and Hungary too — over these issues. While the "illiberal" governments of both countries are popular, the EU also knows that most Hungarians and Poles want to stay in the 27-member union, and Brussels' ability to delay badly-needed EU pandemic relief money is a strong point of leverage. Defying Brussels is already starting to get expensive for Warsaw — in a separate judicial dispute, the EU is fining Poland 1 million euros ($1.1 million) per day until it abides by the bloc's rule-of-law norms.
---
Haiti's presidential assassination investigation goes global. Turkey has arrested a Haitian businessman of Jordanian origin allegedly connected to the plot to kill Haiti's President Jovenel Moïse last July. The suspect — detained in Istanbul en route to Jordan from the US — has been linked to a Florida-based doctor with Haitian roots who reportedly wanted to return to Haiti and assume the presidency after Moïse's death. More than 40 suspects have been arrested so far, including several Haitian security personnel and Colombian mercenaries. Although we still don't know who ordered the hit, the most plausible theory is that wealthy Haitians living abroad hired professionals to do the job. Meanwhile, Haiti itself remains mired in the political chaos that followed Moïse's assassination. With a weak government, gangsters like the notorious Monsieur Barbecue, Haiti's most powerful mobster, are now running the show in the chronically unstable Caribbean nation.
Pfizer's COVID pill plans.
US drug manufacturer Pfizer will
allow
its experimental COVID treatment pill to be produced and sold in 95 developing nations that are home to more than half of the world's population. The deal is part of a UN-backed, for-profit
consortium
. Pfizer says that as long as COVID remains a WHO-designated public health emergency, it won't charge royalties for the pill, which clinical trials show reduces the risk of COVID hospitalization or death by 89 percent. While the treatment is still good news, inequality in access to COVID vaccines and treatments persists, with numerous issues outstanding — from
pharma patent issues
, to global production supply deals, to local drug production capacity. Still, having cheaper access to effective treatment is a big deal for the countries on Pfizer's list, most of which have very low vaccination rates and weak healthcare capacity.