What We're Watching: Drug Rap for a Russian Journalist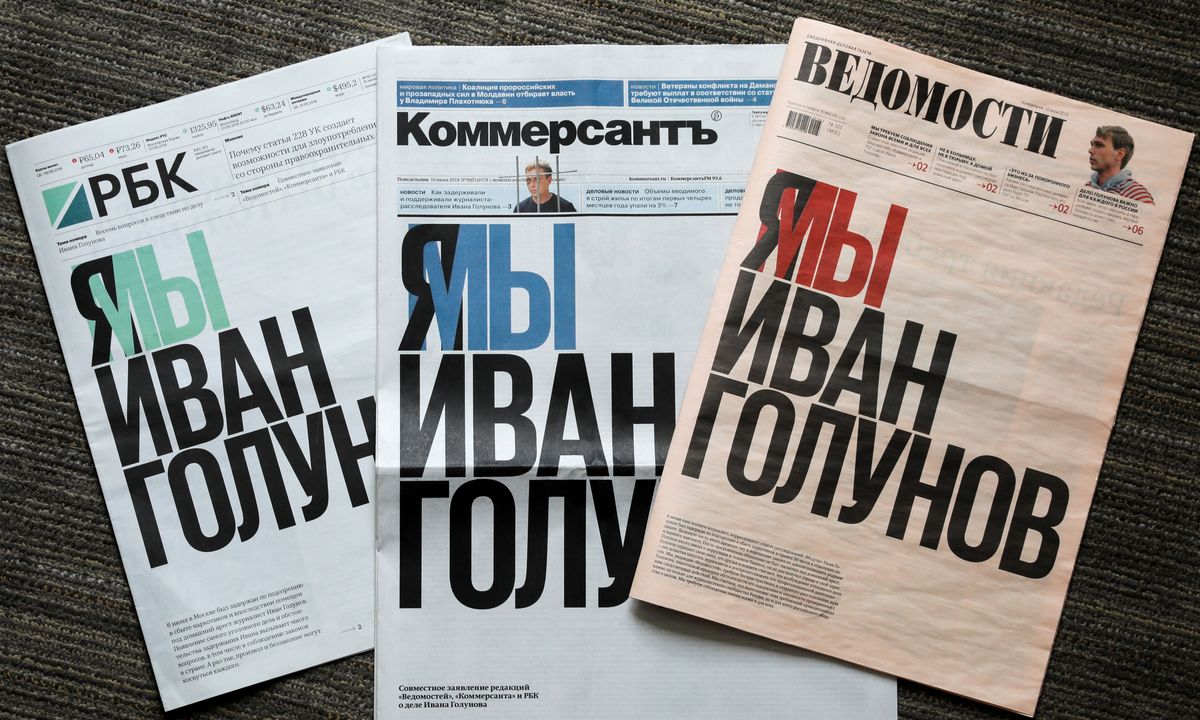 Russians Defend a Reporter: Last week, the prominent investigative journalist Ivan Golunov was arrested on drug charges that he and his editors say were fabricated by authorities in retaliation for his reporting on graft in Moscow. But after hundreds of fellow journalists and Muscovites turned up to protest and several large dailies expressed solidarity with Golunov – who was evidently beaten by police during his detention – he was released to house arrest awaiting trial. We're watching to see if Golunov's case galvanizes any broader public support in one of the most dangerous places in the world for journalists to work. A recent survey showed that a fifth of Russians would participate in political protests. That percentage, though small, has nearly tripled in just two years.
---
Car Wash Hosed by New Revelations? Over the past several years, Brazil's Lava Jato (Car Wash) anti-corruption probe has put hundreds of politicians and business leaders in jail, but no imprisonment was more controversial than that of leftist former president Luiz Inacio "Lula" da Silva. His conviction disqualified him from running in last year's election right as he was leading in the polls. On Sunday, The Interceptpublished leaked chats that suggest inappropriate coordination between the judge who oversaw the trials—he's now justice minister—and the prosecutors gathering evidence, particularly in the Lula case. These revelations support Lula's claim that his conviction was politically motivated, but we're watching to see if they lead to a broader delegitimization of an investigation often lauded as a new model for rule of law in Latin America.
The "New Normal" for Ebola: The World Health Organization warns that the world has entered "a new phase" in which big outbreaks of deadly diseases like Ebola have become a "new normal." The announcement comes as the Democratic Republic of Congo faces the second largest outbreak ever of the Ebola virus—and just three years after the largest was brought to an end. So far, 2,025 cases of Ebola have killed 1,357 people in the DRC. Between 2014 and 2016, 28,616 cases killed 11,310 people in Guinea, Liberia, and Sierra Leone.
What We're Ignoring - A Tree Dies in DC
Oak Tree, We Hardly Knew Ye:
In 2018, French President Emmanuel Macron brought an oak sapling to plant on the White House lawn
during a state visit to the United States
. The tree, he said, would be "a reminder … of these ties that bind us" and the "tenacity of the friendship" between the United States and France. But the French daily
Le Monde
reported last week that the young tree is now dead. Evidently it did not survive being dug up and quarantined against the spread of non-native diseases and invasive insects. We're ignoring the (way-too) obvious political metaphors here.