What We're Watching: George Floyd's family gets justice, India's COVID mess, political turmoil in Chad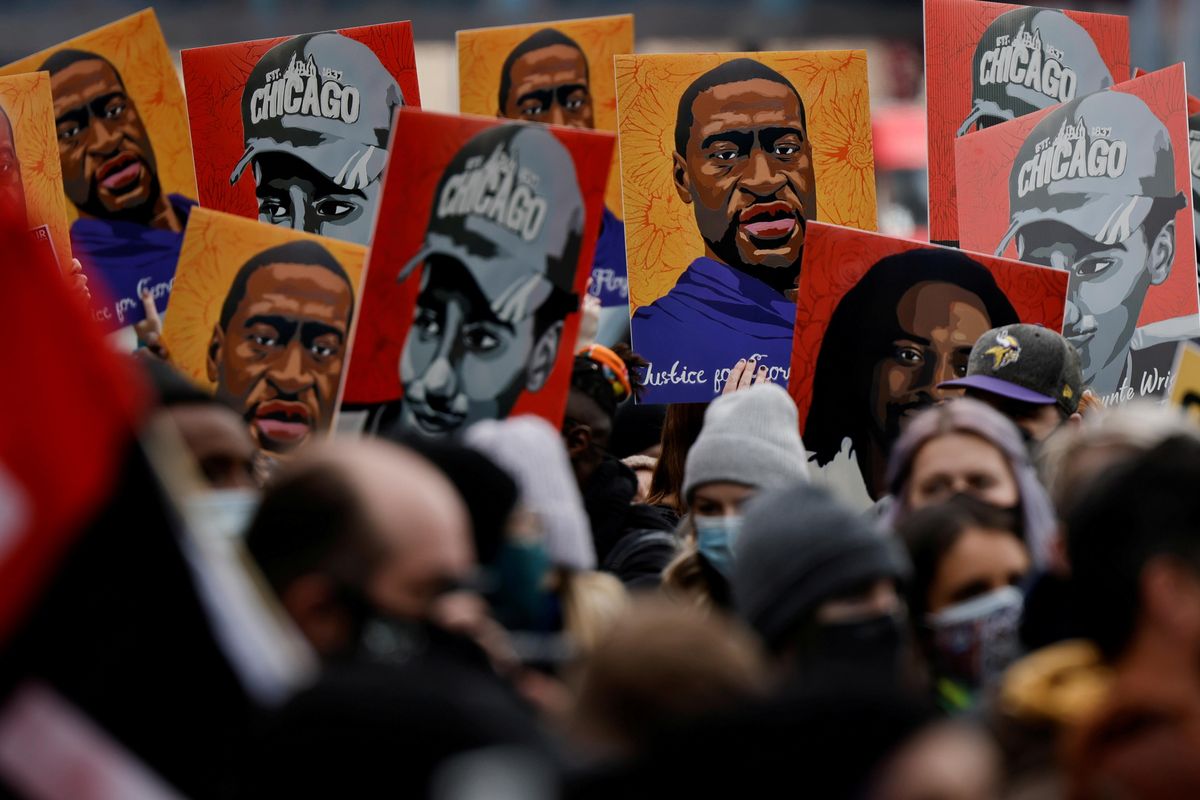 REUTERS/Carlos Barria
Guilty: Eleven months after George Floyd, an unarmed Black man, died under the knee of Derek Chauvin, a white police officer, on a Minneapolis street corner, we finally have a verdict in the murder trial. On Tuesday, a jury found Chauvin guilty of all three charges: second- and third-degree murder, as well as second-degree manslaughter. The verdict was celebrated by advocates for racial justice and police reform. Last summer, video footage of Floyd suffocating to death as he cried out "I can't breathe" galvanized anti-racism protests across America (some of which turned violent) that went global. We're watching to see if the jury's verdict gives fresh impetus to the nationwide movement for police accountability and broader criminal justice reform, both of which have been met with fierce resistance from law-and-order conservatives and police unions. And we'll also be keeping an eye on the sentence, as Chauvin faces up to 75 years in prison for his crimes.
---
The world's biggest COVID outbreak: India is currently suffering the world's largest COVID outbreak, reporting more than a quarter million new cases every day. Hospitals in large cities are overwhelmed, and oxygen tanks supplies are flagging. In New Delhi, this week there were as few as 100 intensive care beds available for a population of more than 30 million people. And although the official daily death tally from the disease is approaching 2,000, pileups at crematoria suggest the real toll may be much higher. Until a few months ago India seemed to have the virus under control, but a loosening of restrictions in February, combined with a slow vaccine rollout, likely contributed to the current wave. Opposition leaders have criticized Prime Minister Narendra Modi for not shutting down massive religious festivals sooner, and for continuing with massive political rallies ahead of several crucial state elections.
Vacuum of power in Chad:
The North African nation of Chad has been plunged into a sudden political crisis after rebels
killed
longtime President Idriss Déby. Déby — in power for over 30 years and recently re-elected to a sixth term in office — was gunned down during a visit to soldiers in the northern part of the country. The government will now be run by a military council presided over by Déby's 37-year-old son, a four-star general who immediately dissolved parliament, imposed a curfew, closed the border, and promised to hold a new election in 18 months. The new leader's top priority is to stop the
Front for Change and Concord in Chad
, a little-known militant group formed by former army officers opposed to Déby, from marching on the capital, N'Djamena. Meanwhile, unrest in Chad presents a big opportunity for jihadist groups to take advantage of the political uncertainty to create yet another foothold in the increasingly volatile
Sahel
region.