What We're Watching: India-Pakistan talk water, Saudis float Yemen ceasefire, Polish writer in peril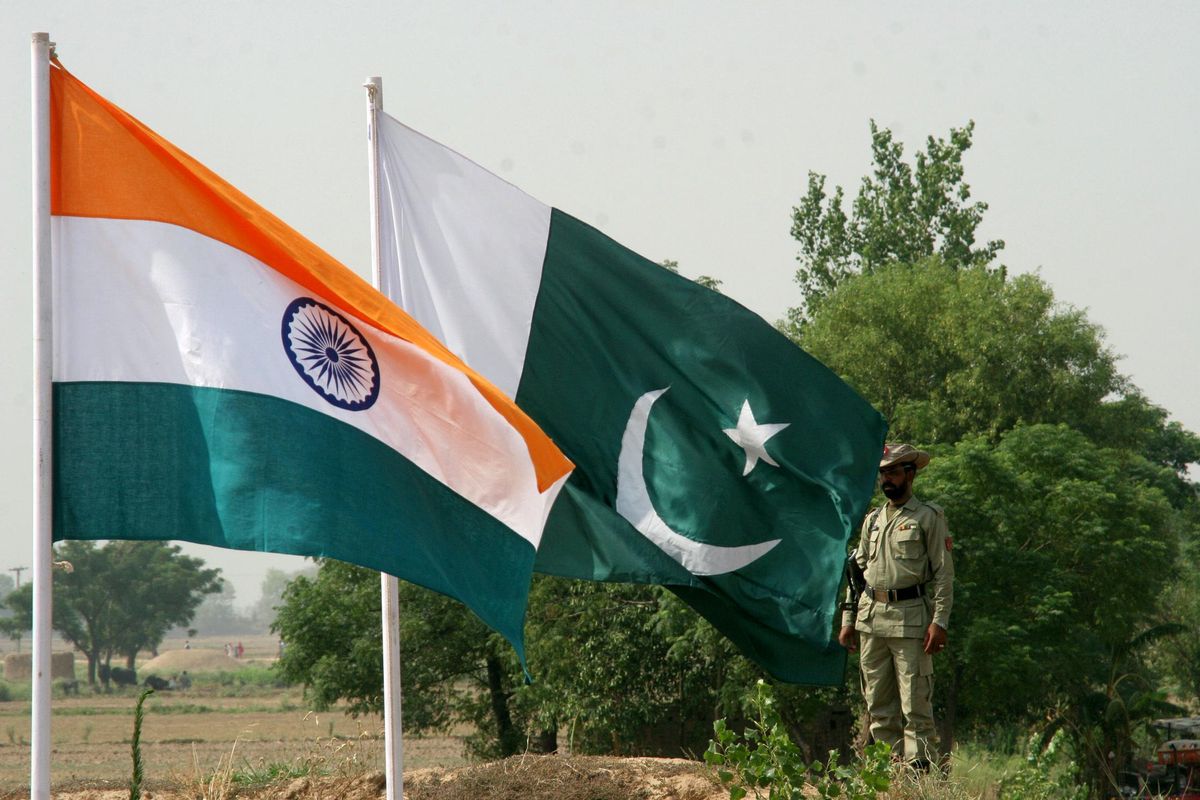 REUTERS/Amit Gupta
India and Pakistan break bread over... water? Representatives from India and Pakistan are meeting this week to discuss water-sharing in the Indus River for the first time since the two countries severed relations following India's suspension of autonomy for Kashmir almost three years ago. It's a big deal — especially for the Pakistanis, whose farmers get 80 percent of the water they need to irrigate their crops from the Indus. Even more importantly, the meeting is also the latest sign of an apparent thaw in Indo-Pakistani ties, starting with last month's ceasefire agreement on Kashmir. A recently released readout of the secret talks that preceded that truce shows unusual impetus by both sides to make progress, and was followed up by rare conciliatory messages between Delhi and Islamabad. Given the long history of animosity between the two nuclear-armed nations -- they have gone to war three times since 1948 -- it's hard to be optimistic, but let's see if these water talks can move things along further.
---
Saudis propose ceasefire, Houthis launch drone. Well, that's one way to answer a proposal — just a day after Saudi Arabia floated a new ceasefire plan in Yemen, the Houthi rebels whom Riyadh is fighting there launched a drone strike on a Saudi airport. The Saudi ceasefire initiative envisions fresh peace talks between the warring sides: that is, the Houthis who have taken over much of Yemen and the Saudi-backed government that still controls a small sliver of it. But perhaps of greater immediate significance, it would lift a Saudi blockade that has contributed to a humanitarian crisis in the country. The Houthis, for their part, say Saudi Arabia should lift the blockade with no preconditions on humanitarian grounds. The six-year war has so far killed more than 100,000 people, including a large number of civilians, and displaced some 4 million. The UN has called it "the world's worst humanitarian crisis."
A moronic situation in the heart of Europe.
A prominent writer is currently facing a prison term for
calling
the president of his country a schoolyard insult. Is it in Russia? China? North Korea? No, in fact this is happening in an EU member state. Poland to be exact, where popular screenwriter Jakub Żulczyk has been charged with "an act of public insult" for calling president Andrzej Duda a "moron." Żulczyk let fly the insult on Facebook last November after Duda,
a right-winger who was close to US President Donald Trump
, said that he wouldn't congratulate Joe Biden on victory in the 2020 US election until the electoral college had officially named him the winner. Pretty tame stuff on both sides, but Poland's famously strict
defamation laws
(which among other things now include
penalties for suggesting
Polish complicity in the Holocaust) could land Żulczyk in jail for
up to three years
.