What We're Watching: Lavrov meeting UN chief Guterres, Biden hosting South Korea's President Yoon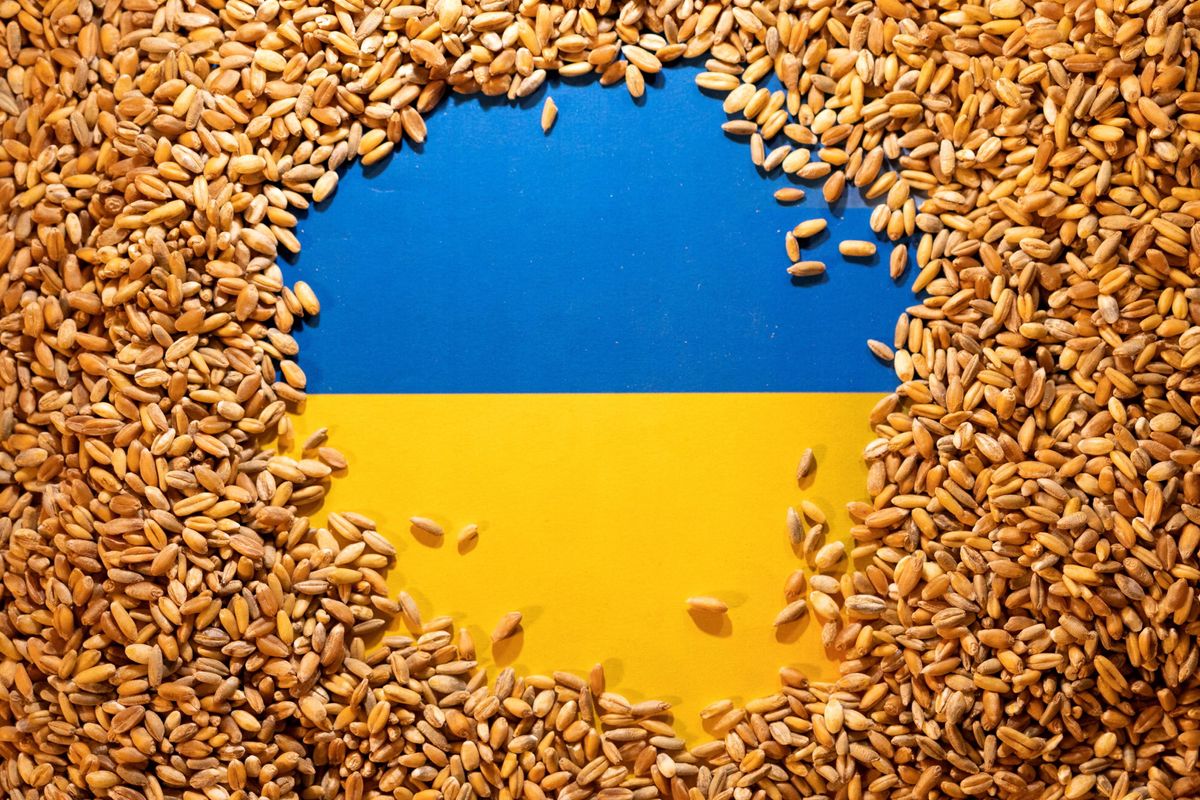 Reuters
Playing chicken with grain again

Russian Foreign Minister Sergey Lavrov will meet UN Secretary General Antonio Guterres on Monday in New York for talks on renewing that crucial Ukraine grain export deal.
To rewind, last year, with the Ukraine war contributing to soaring global food prices, the UN and Turkey brokered an agreement for Russia to lift a naval blockade that was preventing Ukraine from exporting its huge grain harvests to the world. At the same time, the UN also agreed to help Russia boost its own massive exports of grain and fertilizer, which had fallen because of financial sanctions against the Kremlin.
By tamping down global food prices, the deal helped prevent more than 100 million people from falling into extreme poverty, according to the UN. But Russia says it hasn't seen enough progress on its own grain and fertilizer exports, and Moscow is threatening to ditch the grain deal altogether when it next comes up for renewal on May 18.
Let's see whether Guterres and Lavrov can separate the wheat from the chaff on this to grind out an agreement.
Beyond that, expect some diplomatic fireworks as Lavrov chairs two meetings of the UN Security Council, where Russia currently holds the rotating presidency. How does, say, Ukraine feel about that? See our recent interview with Kyiv's UN envoy Sergiy Kyslytsya.
---
South Korean president's jam-packed US agenda
President Yoon Suk Yeol lands in Washington, DC, on Monday for a busy week of political engagements to coincide with the 70th anniversary of South Korea's alliance with the US.
On Wednesday, he will be honored by President Joe Biden at a state dinner, making him the second world leader after France's Emmanuel Macron to be given the distinction. Yoon will also address a joint session of Congress, which could be sort of awkward given that last year Yoon was caught on a hot mic calling Congress members "idiots" if they didn't allocate funds for global public health.
A White House state dinner is a big honor for a world leader, but the events come at a tricky time in US-South Korea relations. That's because a recent intelligence leak revealed that Washington has been spying on Seoul. Controversially, the cables revealed that the South Koreans were considering whether to send lethal arms to Ukraine – creating a political hurricane for the government at home.
Yoon's agenda is vast. Amid growing concern about North Korea's bellicose behavior, he aims to get reassurance from Washington that it has its back. This comes after a recent survey found that 54.2% of South Koreans think the US would not risk its safety to defend South Korea from a nuclear attack by Pyongyang.
While in Washington, Yoon will largely be playing for a domestic audience. Facing a disapproval rating of 75% and increasing antipathy back home, he hopes to convince voters that he can effectively advocate for South Korea's foreign policy interests. This includes addressing Seoul's concerns over the US Inflation Reduction Act, particularly provisions on electric vehicles that South Korea says violate international trade rules.