Despite big US trip, Philippine leader still walks a Chinese tightrope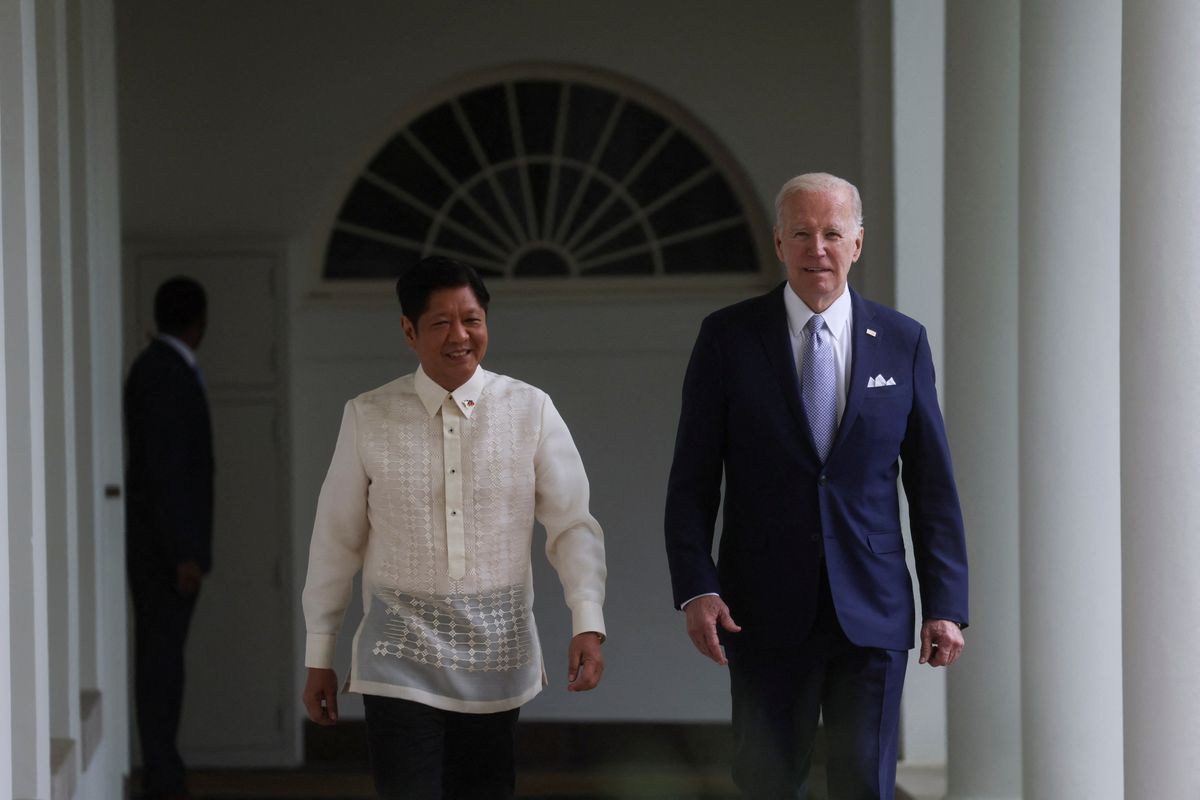 REUTERS/Leah Millis/Pool
On Monday, US President Joe Biden welcomed Philippine President Ferdinand "Bongbong" Marcos Jr. to the White House almost 41 years after the latter's dictator dad had his last huddle with Ronald Reagan. (Fun fact: Thanks to diplomatic immunity, Bongbong visits America without fear of arrest despite an outstanding $353 million contempt of court fine over a lawsuit linked to the elder Marcos's human-rights abuses.)
---
More importantly, the five-day trip comes at what is being billed as an inflection point in US-Philippine ties over ... China. Since taking office in mid-2022, Bongbong has departed from the blatantly pro-Beijing policies of his predecessor, Rodrigo Duterte. That has included opening up more Philippine military camps to US forces to police the disputed South China Sea and defend Taiwan from a hypothetical Chinese invasion.
Yet, if you look closely, Bongbong is doing more of a course correction than a full U-turn. He visited China early in his term before going to the US and has been careful to avoid any fiery rhetoric that might irk Xi Jinping. Washington would love to have Manila firmly in its corner — despite Biden
not being a fan of the Marcoses
— but Bongbong would rather keep his country out of the crossfire of the growing US-China rivalry.