Happy Independence...from the United States!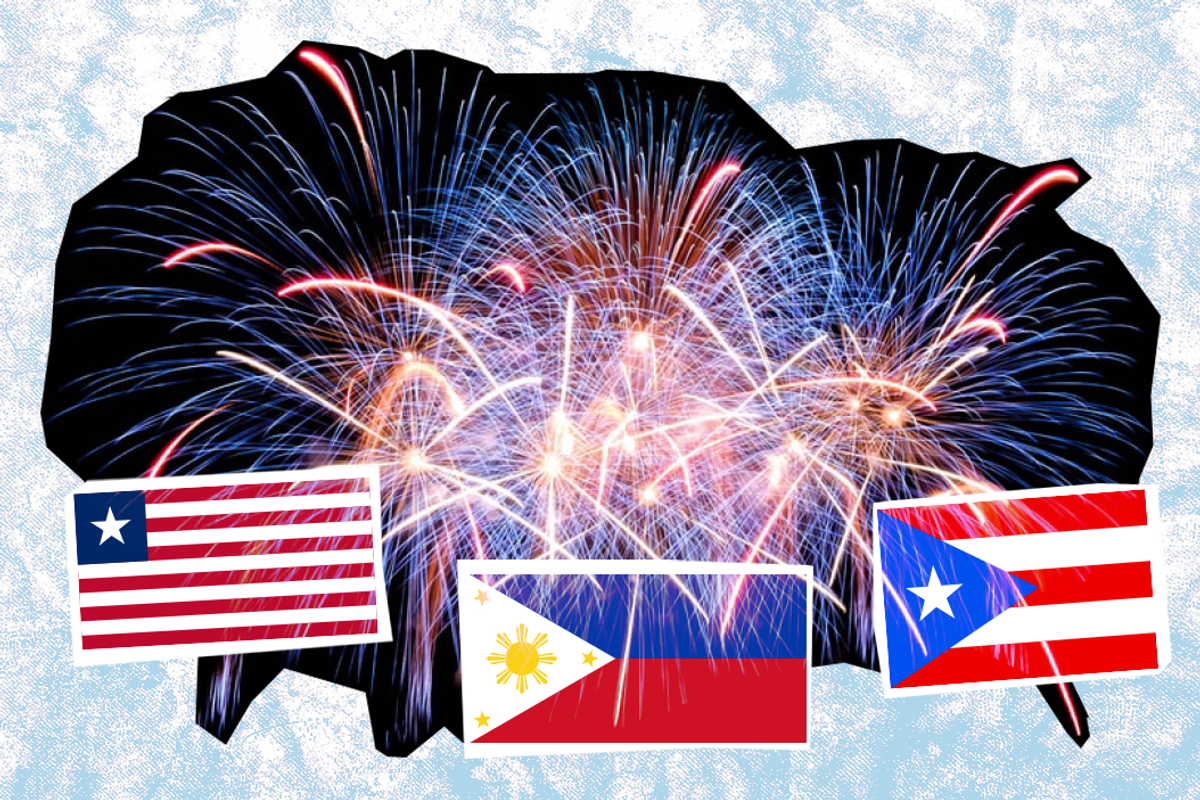 As the United States celebrates its Independence Day on July 4th, we thought we'd take a look at two places in the world that have emerged from the colonial rule of Uncle Sam, and a third that may do so in the future.

Liberia: The West African nation of Liberia was never formally a US colony, but from 1816 to 1847 it was administered by the American Colonization Society — founded to return freed American slaves to Africa. Liberia in 1847 became the first independent republic in Africa (and just the second Black republic after Haiti). Its first president was Joseph Jenkins Roberts, a former slave from Virginia. With a similar flag and a US-modeled Constitution, Liberia has remained independent despite several periods of extreme turmoil, including two civil wars. Its current president is former soccer star George Weah...whose son plays for the US national soccer team.
---
The Philippines: The Philippines officially celebrates its independence on June 12, marking the date in 1898 when, at the end of the Spanish-American War, the archipelago formally broke away from Spain after 333 years of colonial subjugation. But independence was short-lived and almost immediately replaced by US "benevolent assimilation." More than 200,000 Filipinos lost their lives challenging US rule during this period and it wasn't until after World War II that Washington finally gave full sovereign independence to the Philippines...on the 4th of July, 1946.
Puerto Rico: Madrid also lost Puerto Rico to the US during that same Spanish-American War. The island was a US colony until February 5, 1952, when the US Congress approved a constitution with self-governing powers — but it was not made a US state. Since then, Puerto Ricans have been weighing three options for the future: maintaining the status quo, rising to US statehood, or declaring independence. In 2017, 97 percent voted to become the 51st US state but the turnout was only 23 percent because the two political parties favoring the status quo and independence both boycotted the referendum.