Hard Numbers: Bangladeshi protesters killed, Hungary leads EU in jabs, UK-US tariffs tit-for-tat, where did COVID come from?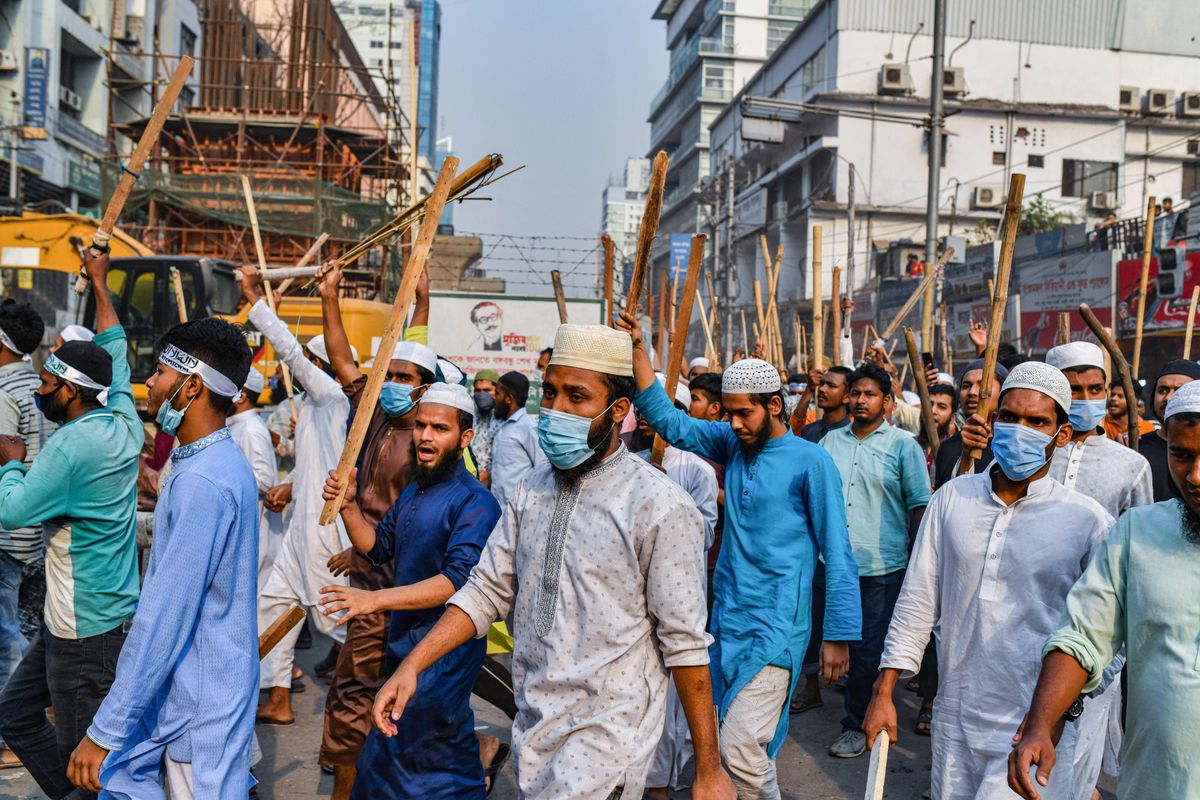 10: At least 10 people were killed, and dozens injured in Bangladesh amid clashes over the visit of Indian Prime Minister Narendra Modi to mark 50 years of Bangladesh's independence. The protests were led by Hefazat-e-Islam, an Islamist political movement that says majority-Muslim Bangladesh should not embrace Modi because of his anti-Muslim agenda at home.
---
22: Hungary has emerged as the leading vaccinator within the European Union, with 22 percent of the population having now received at least one dose, compared to the bloc-wide average of 12.3 percent. Hungary, which has one of the highest COVID death rates in the world, snatched up millions of doses of Russia's Sputnik jab while the EU was grappling with a sluggish rollout of its own vaccines.
2.7 million: As the global death toll from COVID-19 surpassed 2.7 million, health authorities still can't agree on the pandemic's origins. A new joint WHO-China report says the virus jumped from animals to humans. But US government officials have cast doubt on that theory, and say a new probe is needed without the Chinese government interfering in the findings.

25: The Biden administration has threatened to slap up to 25 percent tariffs on a range of UK goods if London continues with a newly-introduced scheme to raise taxes on US tech companies. The move, initiated by the Trump administration, aims to raise around $325 million, matching the amount the UK would gain from taxing US tech giants.